I love trying my hand at new types of crafts. That is one reason I test products over at Craft Test Dummies. I am over there today testing a paper husking kit. I thought I would share with y'all one of the projects I came up with using the kit. I had never worked with quilling paper before at all. I was a novice…so any experts please be gentle. I will give y'all credit….this is a time consuming craft! But some of the creations I have seen with quilled paper make me want to continue and get even better! Okay onto my tutorial for a quilled paper ornament.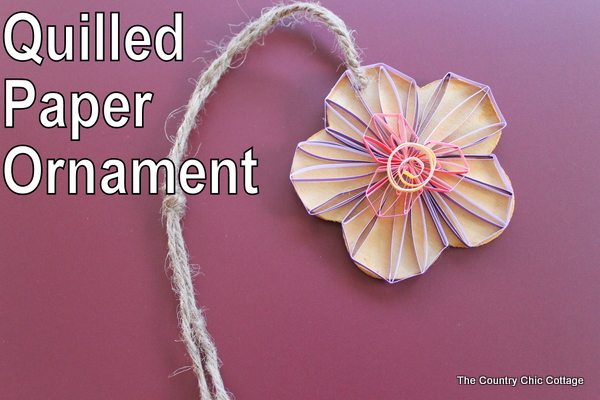 I used this kit to create my ornament. Once again, you can head over to Craft Test Dummies to see the kit in action plus even more projects I created with it.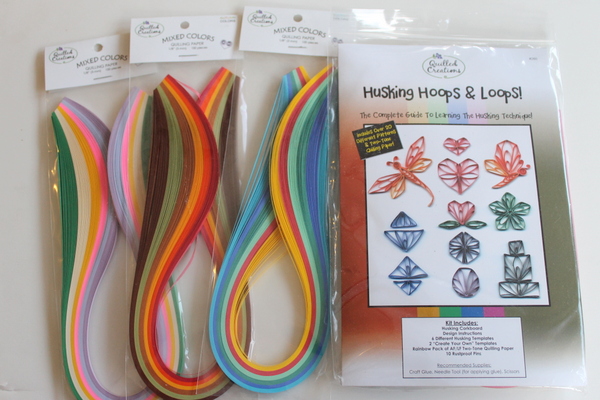 Now let's make an ornament!
I decided to do some custom husking by using the tips in the kit. I laid out my flower on the included cork board and put pins all around the edge.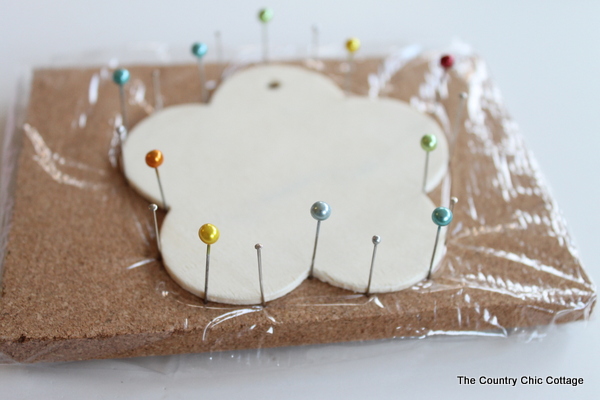 I then removed the flower and put a pin in the center.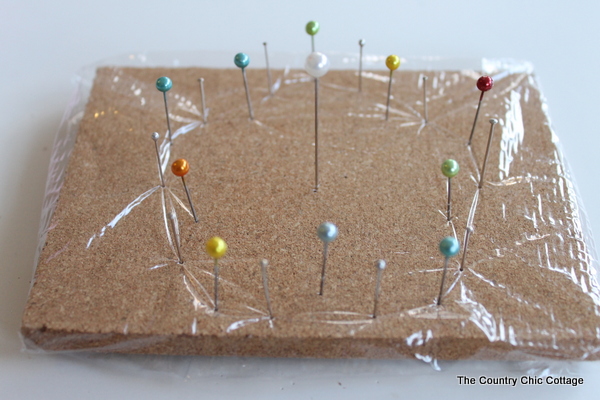 I did my first flower petal.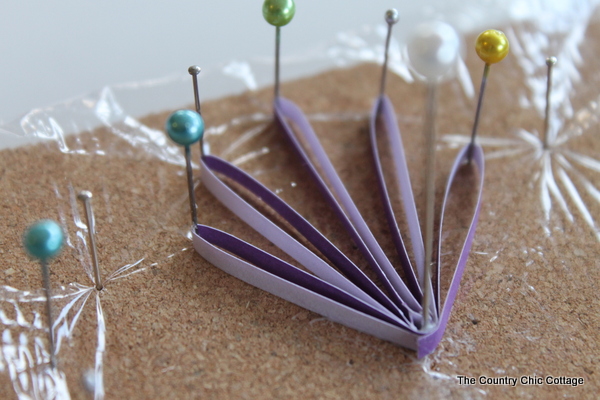 I then added another pin in the center and did another petal. I continued in this manner until the entire flower shape had been filled.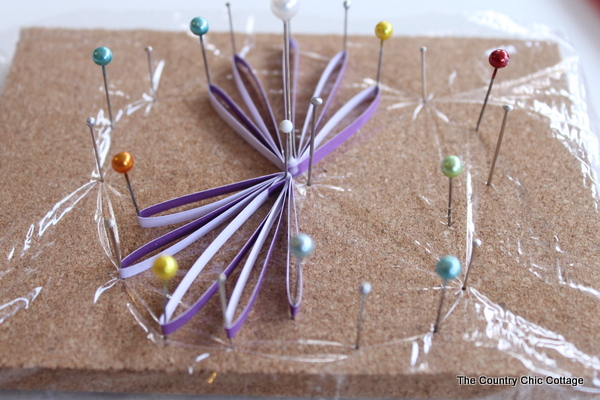 The flower was painted a yellow gold and I laid down the custom husking on top with some glue to adhere. I then made a few pieces with the templates in the kit and laid those on top.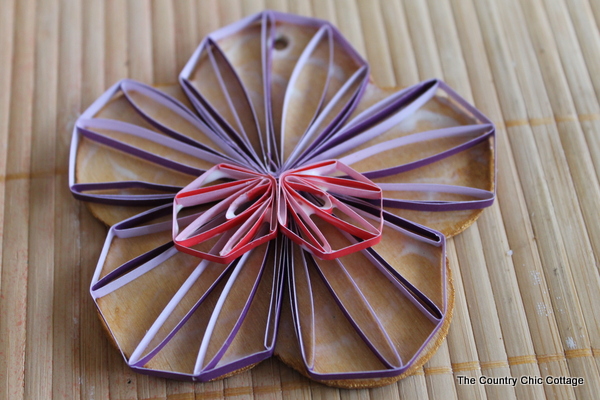 Finally I made a small yellow circle to go in the center.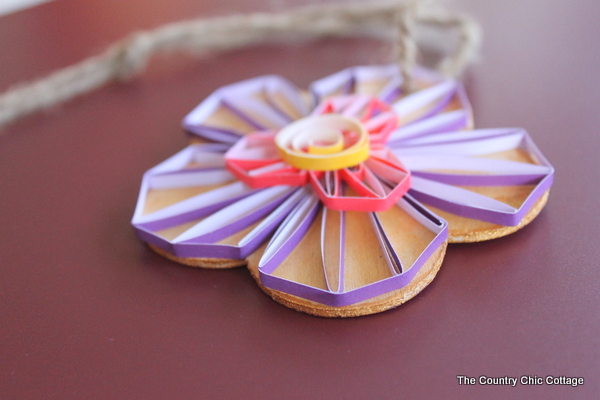 I really love how these small strips of paper can become something so gorgeous. Quilled paper is time consuming but it is fairly easy to learn. I just love the monograms you see around Pinterest — I know you have seen them. I would love to go one of those….someday. For now, I will have to settle for an ornament on the tree this year. So have you ever used quilling paper to craft? Show me your creations in the comments!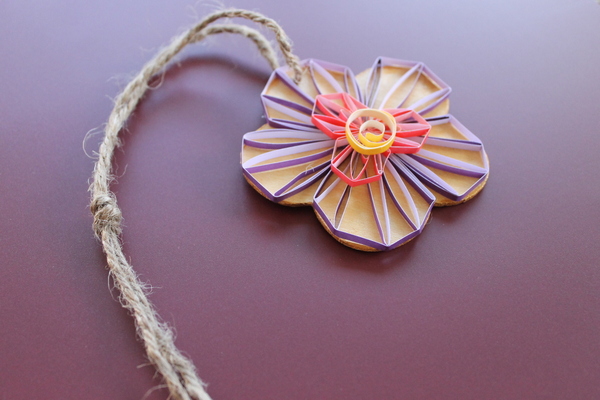 Get Our Weekly Newsletter