Make something special for your family for Saint Patrick's Day in just minutes with my Saint Patrick's Day brownies recipe. These are so super simple and quick that you can be the star of the kitchen in no time flat.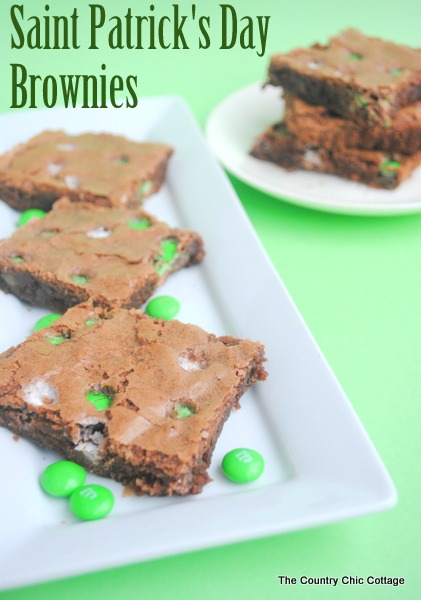 Use your favorite brownie mix and mix according to package directions. Pour into pan and sprinkle green M&Ms on top before baking. You can separate out the green M&Ms from a package or they actually sell mint M&Ms now that are all green!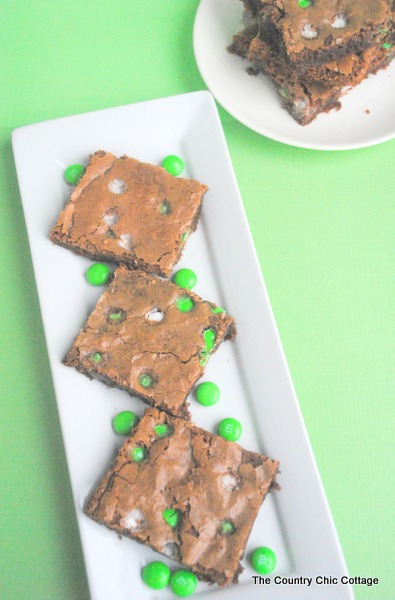 So simple and so darn good. Your family will love these Saint Patrick's Day brownies fresh from your kitchen. Bring on the green!
Get Our Weekly Newsletter