Tired of the same old supper? Trying to get your kids to eat more veggies? Serve up a salad bar for supper. I found for some odd reason y'all my kids love a salad bar at a restaurant. So I decided to try serving up a salad bar for supper any old night of the week. And…it works! Grab your veggies and lay out a spread. Let them pick and choose and build a supper that you can be proud to feed them!

Start with a big bowl of lettuce. A few ideas for stretching your dollars here:
be sure to check out any lettuce that is marked down especially if you are buying the same day as you are eating
mix a cheaper lettuce with a more expensive one for all of the taste at a fraction of the price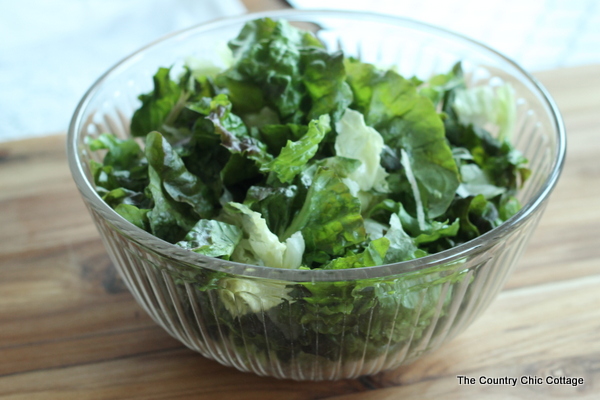 Next up is veggies, fruits, and more! Grab anything from the produce, canned, or frozen department that your kids love. A few ideas for you:
tomatoes
mushrooms
olives
carrots
cucumbers
green onions
frozen peas
avocados
peppers
frozen corn
beans
broccoli
cauliflower
strawberries
grapes
peaches
apples
frozen edamame
and oh so much more!
The beauty of this meal is to grab those items that are on sale or a bargain….then serve them up buffet style!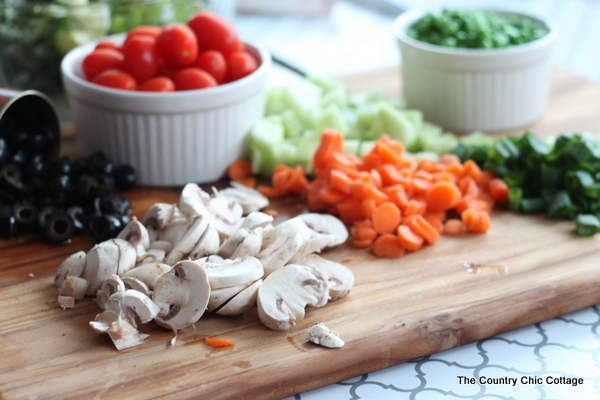 Be sure to layer on the protein. We want this salad to be filling so grab a few protein items to add to your salad bar. A few ideas for you:
pepperoni
bacon bits
precooked chicken strips
hard boiled eggs
diced ham
lunch meat
salmon
tuna
or anything else that looks great!
This is also a great use for those little bits of leftovers. Pop those out buffet style and the family will eat them up!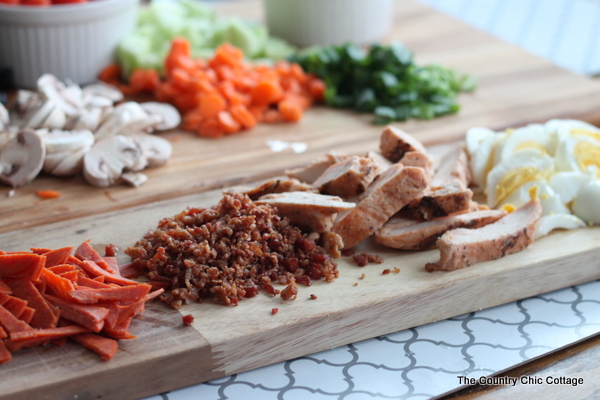 Don't forget the toppings! Add a little something special to your salad bar in the form of toppings. Some ideas include:
cheeses
nuts
croutons
a variety of dressings
Be sure to have the favorite dressings of each family member on hand to make this salad for supper a real success.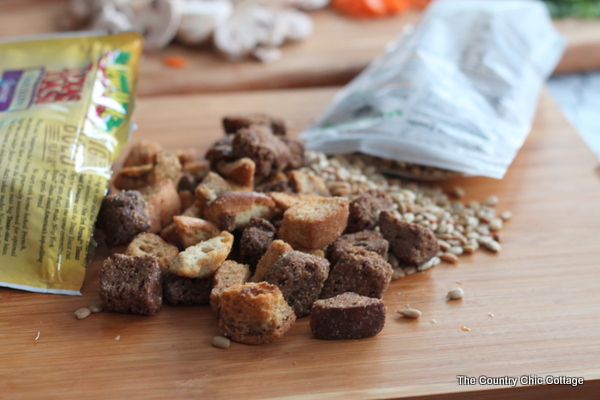 If you are tired of serving up the same meal night after night, the solution might just be to make a salad bar for supper tonight! The entire family will love making their own salad and picking and choosing from the variety of ingredients. You will love a simple yet healthy supper that can be pulled together in just minutes.