Well I got eliminated from
SYTYC
this week. I am actually fine with it. Life is getting busy around here and I was having a hard time keeping up with those awesome ladies. Y'all should head on over and vote for the ROYGBIV projects cause there are some amazing ones! Of course, my ROYGBIV project was done and ready to be posted so I thought I would let y'all see it tonight. I am not a rainbow type of gal. But I received a huge box of vintage sewing supplies that I bought from a reader. Well…inspiration struck! My vintage sewing notions art….
First I gathered up two shadow boxes from the thrift store and painted them white. My first art piece is a collection of vintage buttons laid out in a ROYGBIV configuration. Oh so interesting! You can look at all of those buttons for hours! My second piece of art is actually wooden thread spools wrapped with ric-rac. They almost appear to be rosettes….with a wood thread spool center of course!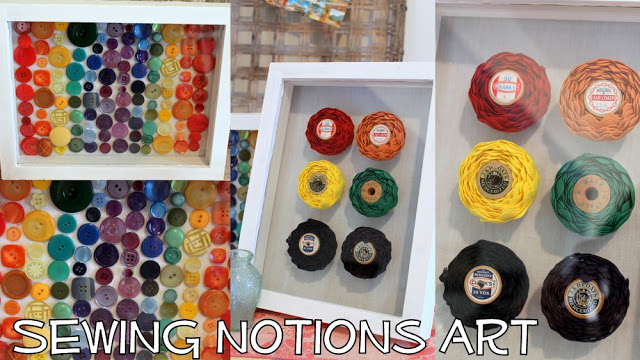 I set them up with some other colorful vintage pieces for a little vignette. You know this rainbow coloring really lends itself to spring! I am ready for warmer weather now, aren't you?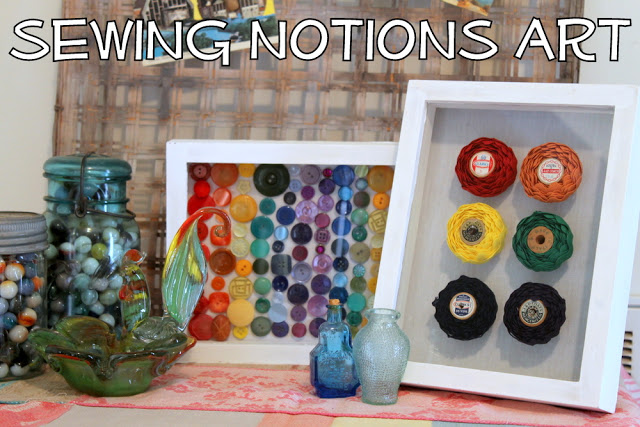 I hope you enjoy! Maybe it will inspire you to get your ROYGBIV on!
Posted at Take a Look Tuesday on Sugar Bee Craft Edition.