Yep sports pillows for the big boy room…for free…free, free, free…can't say that enough!!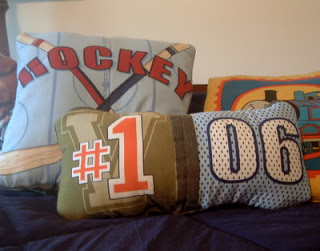 I was inspired by this pottery barn image but we are on a budget here…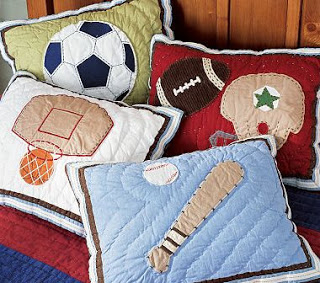 So after I set up the big boy bed…I realized that we have all this extra bedding from the twin bed…and no twin beds in the house…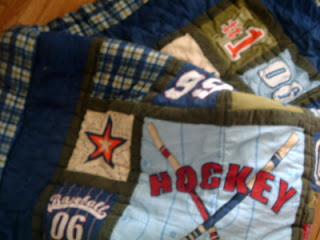 Light bulb…time to make some pillows from the old comforter! I cut the comforter up into pillow size pieces…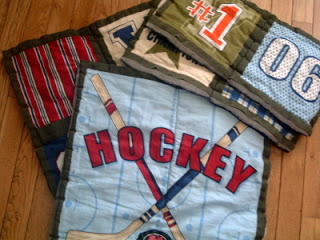 Sewed them right sides together leaving a small hole. I actually stuffed the pillows with the leftover pieces of comforter…so totally free!!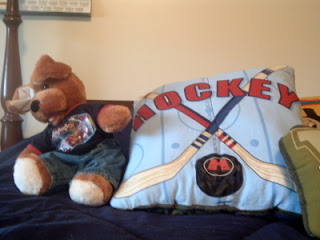 And I am totally in love!! These are actually reversible — front and back have a design….being the bad blogger I am I did not turn them over for pics…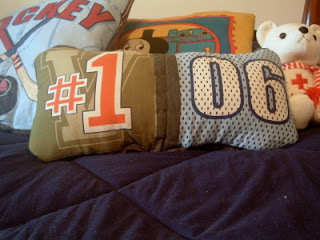 But you get the idea, right? Use what you have and turn it into something fab!!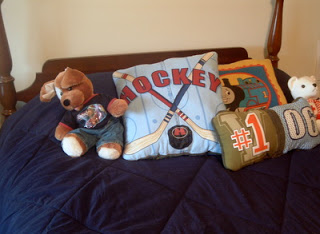 And I will leave you with a *small* peak into the big boy room. This is his new bed and he is in LOVE!! More big boy fun later!
~Thanks for stopping by!~