I get asked a lot about how I get so much done and why I don't seem stressed about my job as a blogger. I started writing some thoughts down and it turned into much more than could be put into one post. I decided to make a stress free blogging series that would be delivered via email. That way you can start whenever you would like and the information will always be in your inbox.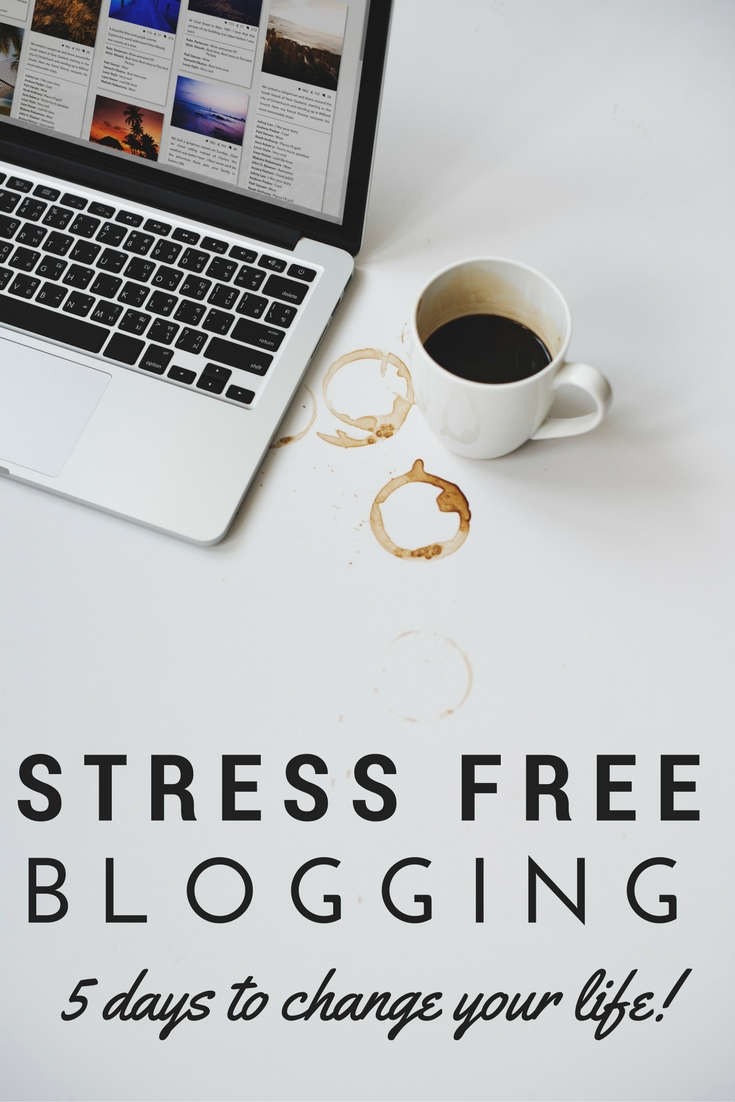 This is basically a 5 day mini course that will be delivered straight to your inbox. I talk about strategies for simplifying your tasks and being more productive. These are all things I have learned over the 6 years that I have been blogging and I wanted to pass on my advice to you! Some may seem like common sense but I think there are times when we can all use a reminder. I also hate seeing bloggers stressed about everything there is to do in a day. We wear so many hats and it is hard not to feel overwhelmed. This mini course will show you my tactics for getting it all done but with less stress. Free your life and feel better about your career choice! Get on the path to stress free blogging today!
To get the course delivered to your inbox, just sign up for the email in the box below. You will receive VERY occasional emails from me on blogging topics. Otherwise, you will just get your 5 day mini course and start blogging stress free. Sounds great right? Sign up now!
I hope you enjoy your 5 days to stress free blogging. Please come back and let us know if the advice helped you in the comments below. You can also leave comments with your favorite strategies for blogging stress free. I am sure we would all love to hear them. Maybe I can pick up some new tips and tricks!