You can make your own sweater plant wraps in seconds with an old sweater and a little ingenuity! Learn how to cover up any planter pot!
Sometimes ideas are born out of necessity….
1) They say every room needs a touch of red.
2) My poinsettias are still gorgeous in March.
3) I really want my little galvanized buckets back that they have been sitting in since November.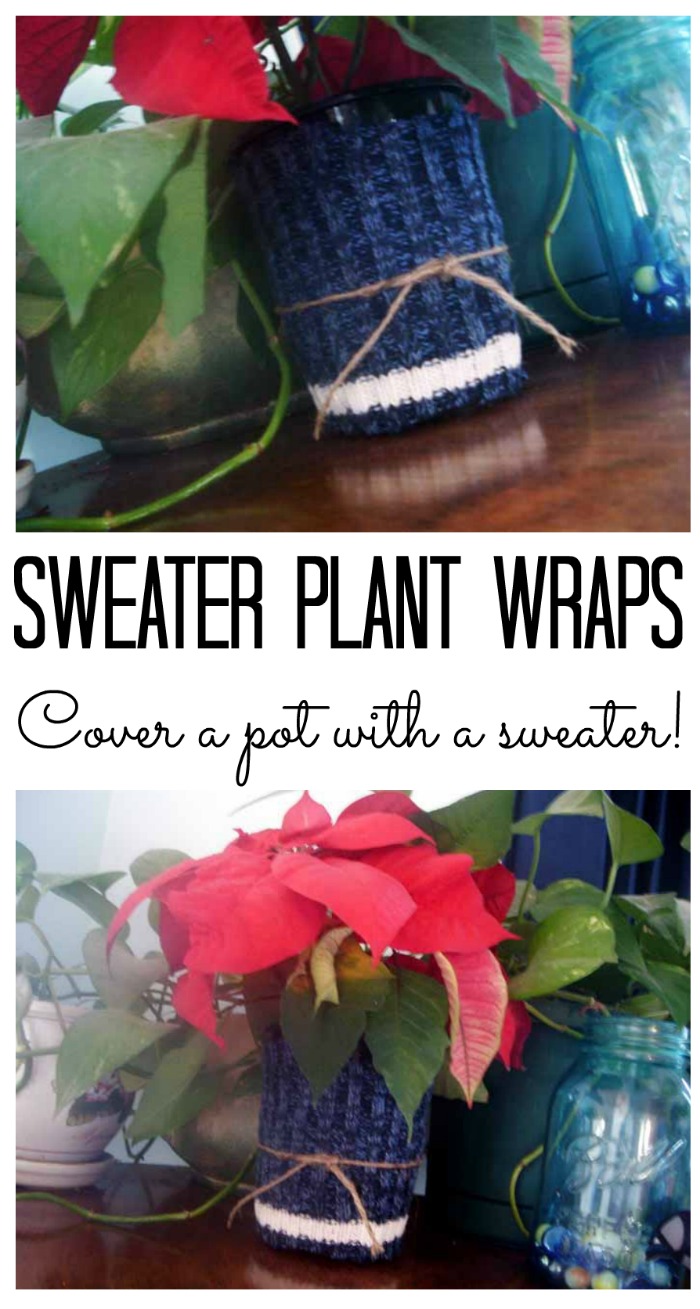 So necessity brought me to make these sweater plant wraps for my poinsettias…to cover up that ugly plastic pot. We all have those old sweaters that no longer fit or have went out of style. Don't throw them away! They are perfect for craft ideas like this one. All you need is that old sweater, some scissors, and some twine. You can make your own sweater plant wraps in seconds. Don't have any old sweaters? You can pick them up at the thrift store for next to nothing. One sweater can make several craft projects and you will be recycling.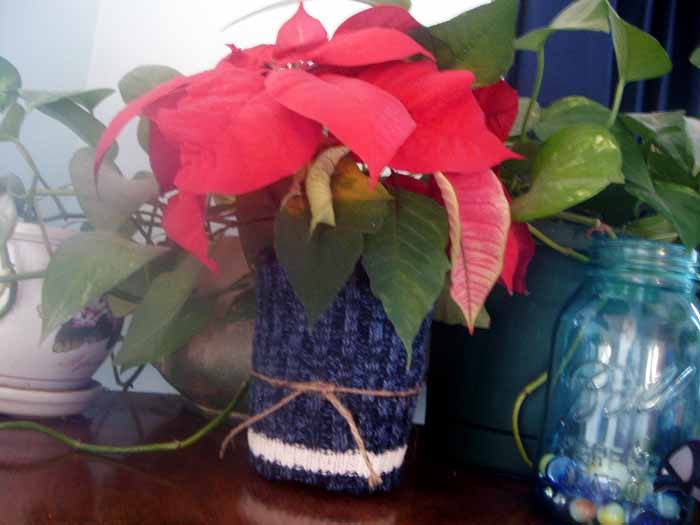 I just cut off a piece of the sweater sleeve. Then just stretch it onto your pot. I added the jute around it for a touch of interest. A touch of red that will look great in any room. No need to buy expensive pots for your plants. Just use those old sweaters to add a touch of interest. I love adding texture in the form of textiles and using sweaters for crafts like these does just that.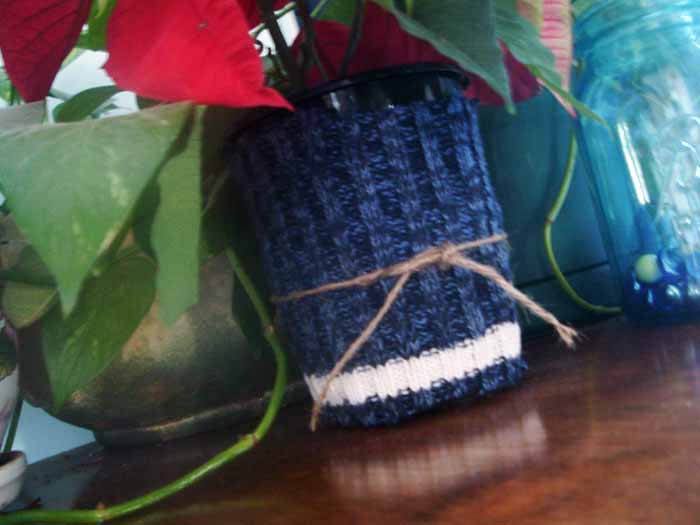 Need more ideas with the rest of the sweater? We have those for you as well!
Now grab those old sweaters and make these sweater plant wraps plus more craft ideas. You will be recycling and adding gorgeous items to your home decor.