This post and photos may contain Amazon or other affiliate links. If you purchase something through any link, I may receive a small commission at no extra charge to you. Any supplies used may be given to me free of charge, however, all projects and opinions are my own.
It's that dreaded time of the year: tax season. I've teamed up with Ramsey Solutions to bring you great tax tips for bloggers. We even have a handy tax preparation checklist! If you are a blogger,this post is for you. Get a jump on your taxes and get them done early this year with our tax tips and checklist.
Taxes can get really confusing for a blogger when they start to make a profit from their business. What do you claim as income? What are the deductions? Start with a few of these tips to start you on your path to success.
Tax Tips for Bloggers
You must report your income from your blog on your taxes. This includes all income. It does not matter if the company sent you a 1099 or not. You still must report your earnings.
All of the "swag" or "stuff" you have gotten from your sponsors in exchange for work is considered income. Be sure to report the value of all of those items!
You run your own business and may be subject to self employment tax. This is basically the Medicare and Social Security taxes that you owe by being self employed. If you are estimating what you will owe for the year, don't forget this portion!
Consider paying estimated taxes quarterly to avoid penalties. If you are making more than $1,000 as a blogger, look into paying quarterly as you could be subject to penalties otherwise.
Don't forget those deductions! The costs to run your business can be deducted from your income. Be sure to keep records of everything you purchase to do your job as a blogger. Ask a tax professional if you are unsure as to what deductions are acceptable.
If your office is in your home, be sure to look into the home office deduction. This can definitely be a money saver!
Make sure you have a legitimate business! You should show a profit in at least three of the most recent five years. If you have a continual loss, maybe your business is more of a hobby.
Got a free trip from a sponsor? Yep you need to report the value of that as income as well.
Keep good records of income and expenses. Look into software like Quickbooks to make this easier going forward.
If all of this just makes your head spin, talk with a tax professional who will help you with your journey. To make sure that you find a reputable tax service professional, check out the Dave Ramsey's Endorsed Local Providers. ELPs are tax professionals near you who have years of experience and want to make sure you don't pay any more taxes than you have to. You can be sure that you will talk to a top notch professional when you talk with an ELP.
Are you ready to do your taxes? Make sure you have everything you need by clicking here and printing the tax preparation checklist. Assemble everything you need before taking your taxes to a professional or starting them yourself.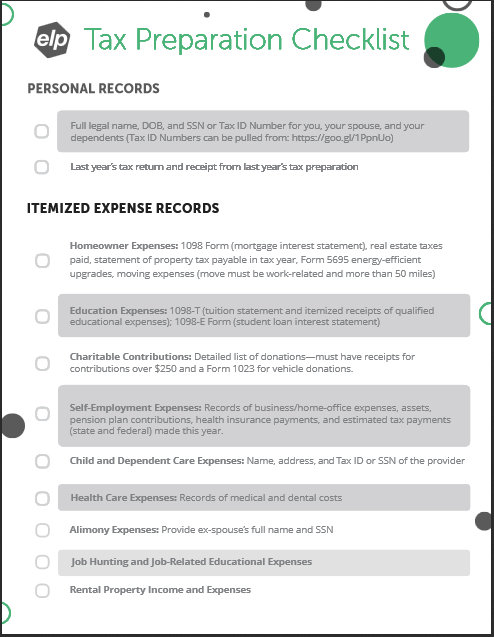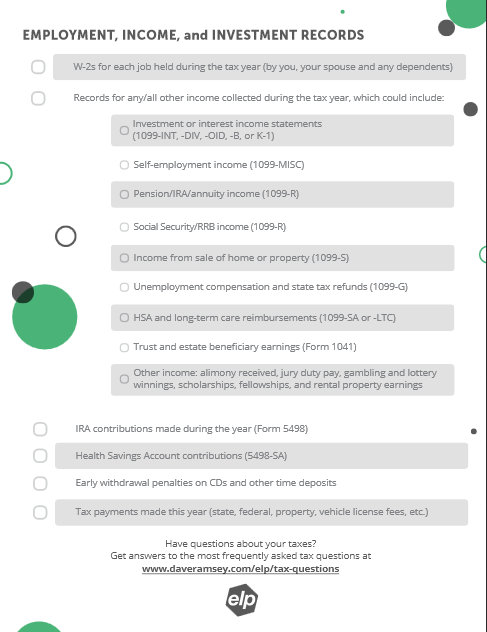 What are you waiting for? Use our tax tips for bloggers and the tax preparation checklist to get started on your taxes today. You will feel better knowing that they are done! And be sure to find a reputable tax professional in your area via the Endorsed Local Provider program.
Get Our Weekly Newsletter