It is thriftstore challenge week on Crafty Hangouts next week. You can tune in all week to watch the great thrifty videos that will be posted there. I will be posting two videos here myself using thrift store items. Trust me y'all don't want to miss these projects. You can tune in to Crafty Hangouts anytime to watch past videos as well. Want to see what we have in store for you this week?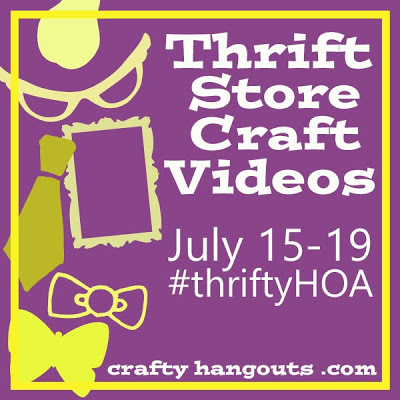 Stay tuned to Crafty Hangouts and don't miss any of the fun videos. Do you love the thrift store as much as we do? Then you won't want to miss any of the videos!
Weekly Newsletter
Subscribe to get our latest content by email every week!