Okay time for y'all to help me! I found this basket for 25 cents at a thrift store. It is old, worn and gorgeous. Problem is — I have no clue what it was used for.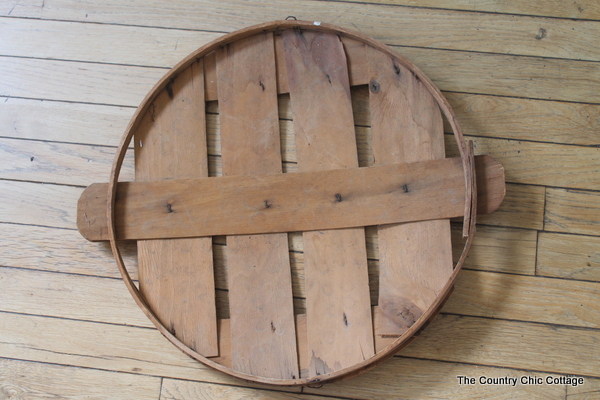 So what do y'all think? It is about 18 inches across. I have included pictures of the front and the back. It is just a flat basket.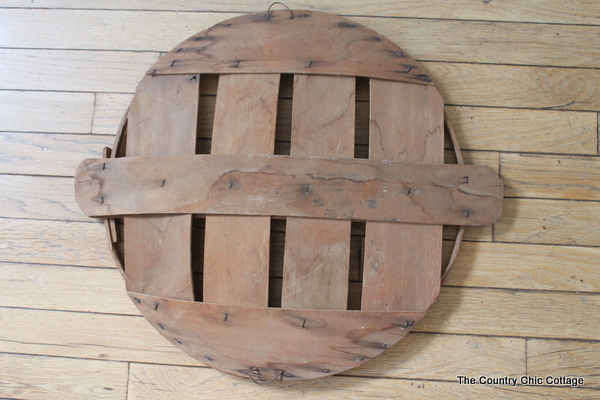 Here is a close up of the patina. I really do think it is old but I wonder what it could have been used for.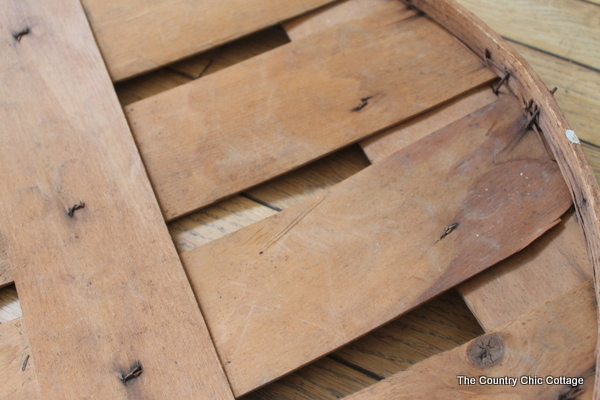 So y'all weigh in…google is getting me no where!
Posting my thrifty find over at Southern Hospitality.
~Thanks for stopping by!~
~Angie~
Get Our Weekly Newsletter