Up until now I have admired vintage casserole dishes from afar. Yes I want them. Yes I want to collect them. But I have restrained myself. This beauty was $2.50 at Goodwill…w
e can call it the first in my collection. 🙂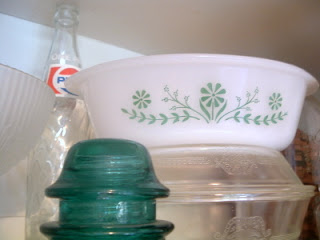 Do you all have any of these? How many? Do you love em? I plan on still using mine to cook.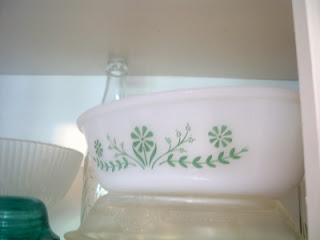 I also got this Believe sign at Goodwill. I gave it a good coat of black spray paint. No before pics…so sorry…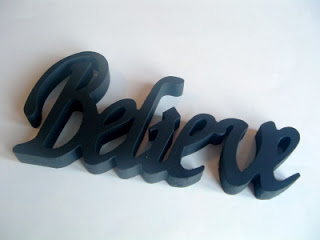 And the best for last?? I don't know about best but awfully cute! This vintage Scrubbing Bubbles ceramic bank!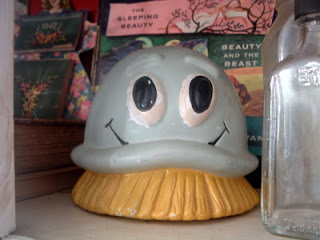 He is missing his stopper…but it really is not an issue for me. I think I am going to hang on to him a while…
What did you find this week?? Tell me about your thrifty treasures or leave a link in your comment!
Posted at Your So Very Creative on
Me Making Do
.
~Thanks for stopping by!~
Get Our Weekly Newsletter