K…I have a find for y'all this week and something I need your help with!! 🙂 The first is vintage postcards from Tennessee…loove!! The second little wood thing I fell in love with but I really, really want to know what it is!!! Y'all help me out??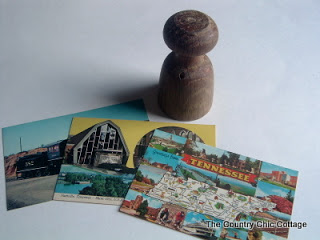 First of all these vintage Tennessee postcards were 5 cents at a yard sale. Amazing right??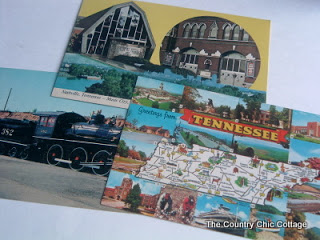 I adore vintage Tennessee items so I will be keeping these!! There is a written date on the back of each one…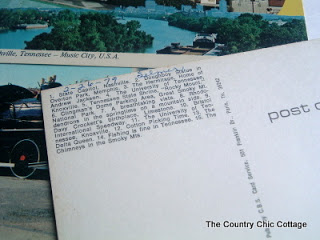 Now this wood thing….no clue….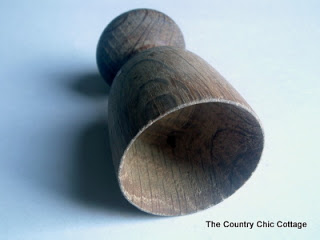 It is round, time worn, and has a hole drilled in it.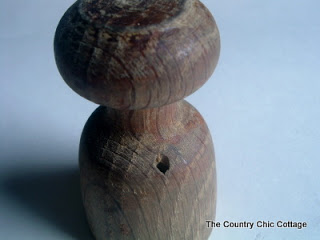 My wild guess is a biscuit cutter but really I don't know. Do y'all have a guess?? Do you know for sure?? I would love to hear it all!!
What did you find this week?? Anything good??
Posted at Your So Very Creative on
Me Making Do
.
Linking to LWIFF on Vintage Revivals.
~Thanks for stopping by!~
Get Our Weekly Newsletter