Toilet bombs are the perfect all natural cleaner recipe for your home. Make a bath of these DIY cleaning bombs and keep them in a jar in your bathroom. Throw one or two in the toilet when you are ready to clean. Then use a toilet brush as they start to fizz and release their cleaning power.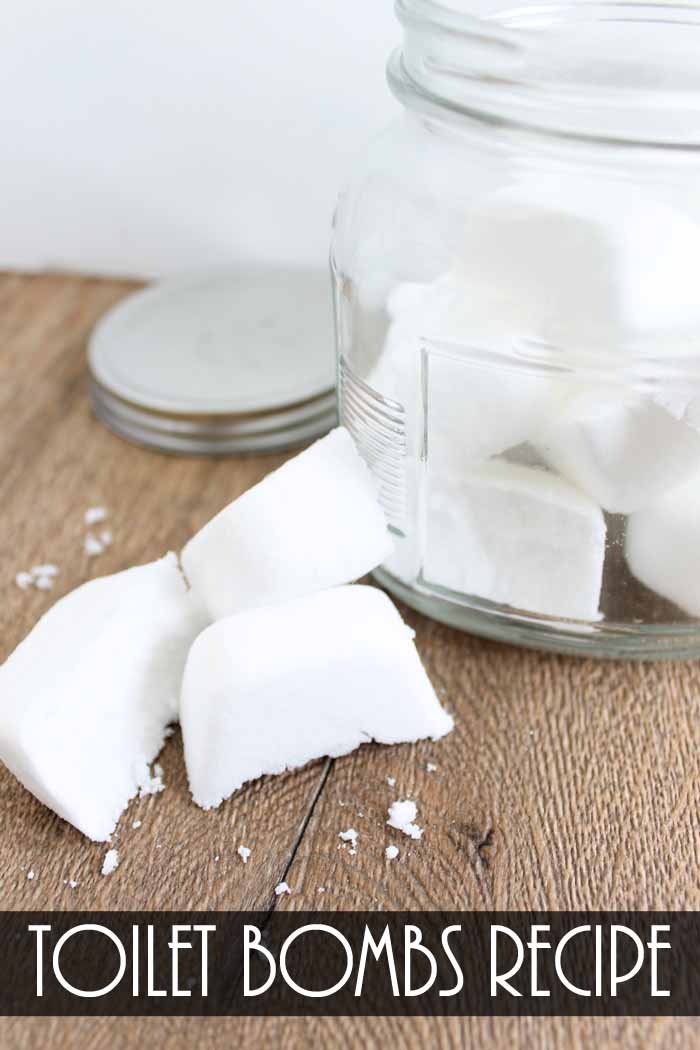 Toilet Bombs Recipe
Some links below may be affiliate links which means that you do not pay anymore.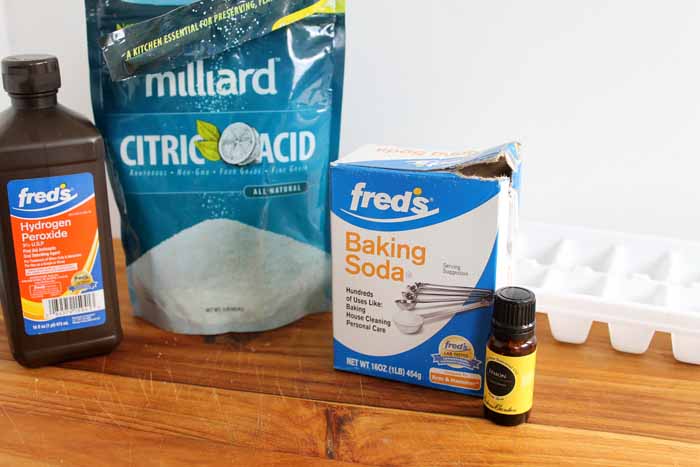 Start by mixing the baking soda and citric acid in a bowl.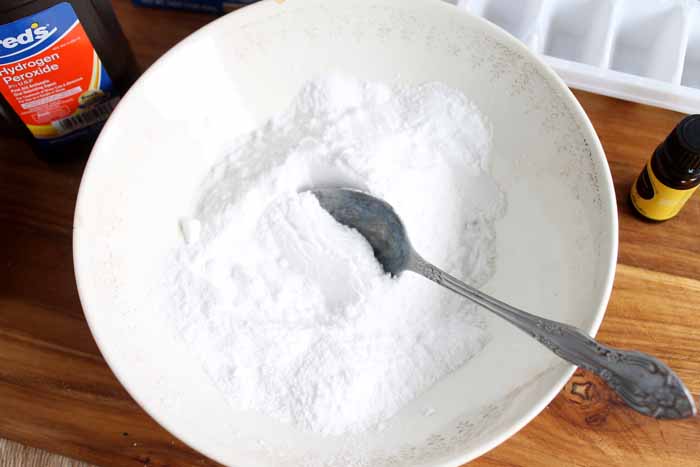 Then add in peroxide very slowly, a few drops at at time. Mix well after each addition. It will fizz when you add the drops however that is fine! Add the essential oils a few drops at a time after the peroxide. Again add a few drops and stir immediately.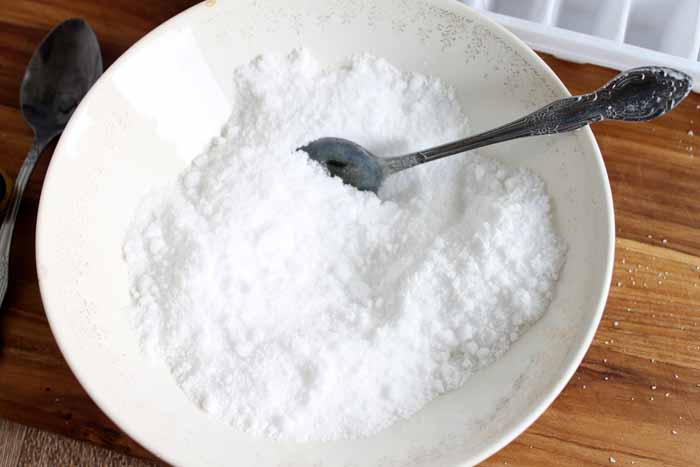 Test the mixture with your hand and it should clump together as shown below. If it doesn't, add a few more drop of peroxide to make the mixture a bit wetter. If it is too wet, add a little baking soda. Once it clumps well, then you are ready to make your toilet bombs.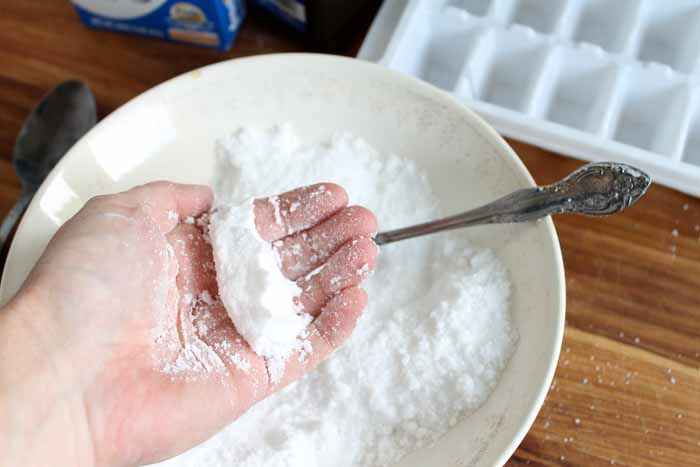 Press the mixture well into an ice cube tray. Then allow to air dry 6-8 hours. Remove the bombs from the tray just like you would ice cubes!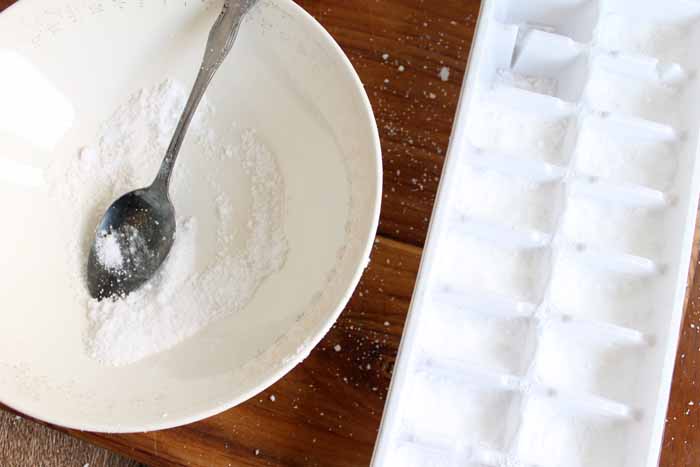 Your DIY cleaner is ready for use! Store any extras in an air tight container until you are ready to use.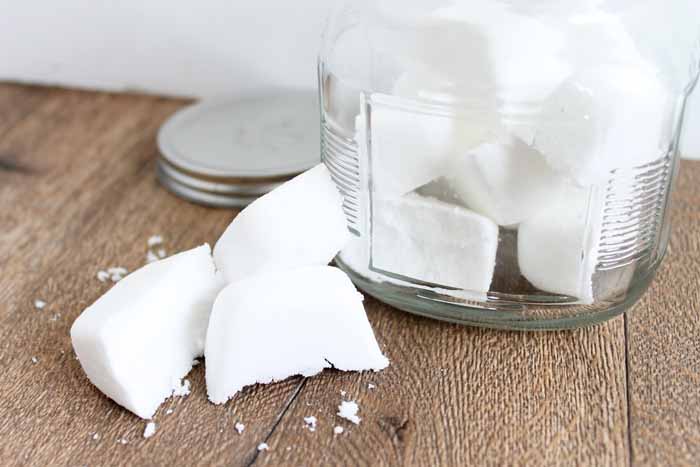 When you need to clean, drop 1 or 2 toilet bombs into your toilet. Allow them to fizz and clean as usual. You will love the all natural cleaning power of these tablets.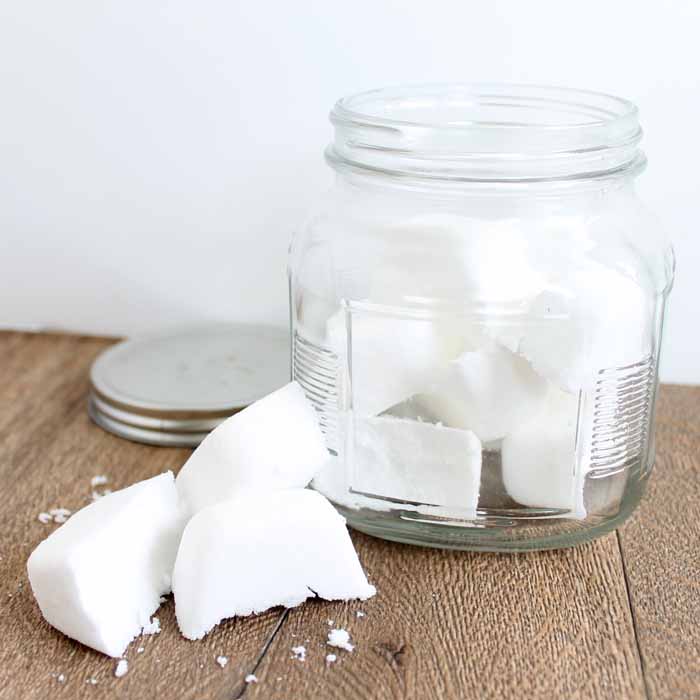 So do you need more DIY cleaning recipes? Try the links below!
Want to see my favorite cleaning supplies and products?
I have gathered all of the products I love using around my home into one great section of my Amazon storefront. You can click here to shop! If you're looking for just about anything to clean your home, I probably have an option that you will love!