Time to show off my winter "mantle" — aka shelf in my living room. Yep it is a re-use of my Christmas decor for winter. Snowy trees and pinecones are just as pretty in January…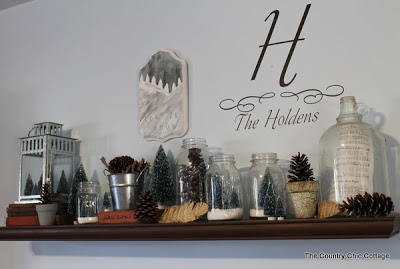 I removed all of the "Christmas" trees and left the snowy bottle brush trees….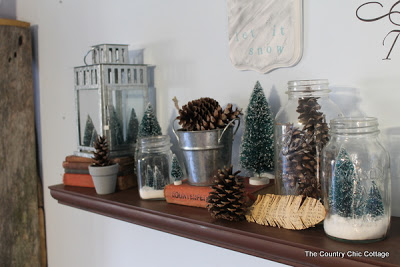 I added even more pinecones to get that winter look…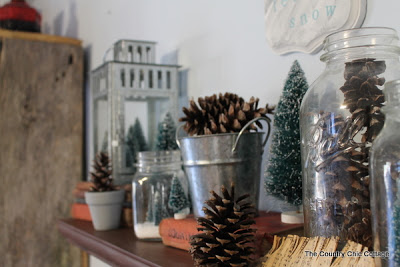 My jug with sheet music ended up here also along with my sheet music feathers….
I did make the "Let it Snow" sign hanging above the shelf. I will give y'all the details on that one later this month.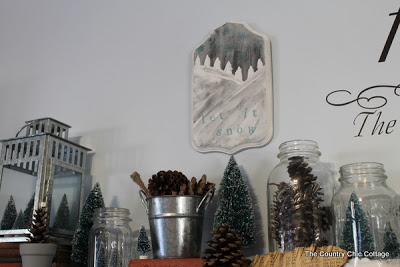 There you have it….a mantle that I did not spend any money on! What Christmas decor are you recycling for winter?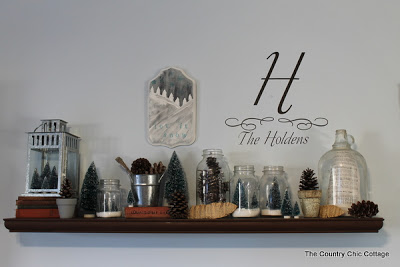 Posted at Take a Look Tuesday on Sugar Bee Craft Edition.
Posted at Tutorials and Tips on The Stories of A to Z.

~Thanks for stopping by!~
~Angie~
The Country Chic Cottage