I am continuing with Craft Lightning today and have a treat for you. My Valentine's Day pops can be made in just minutes but will make you the star mom of the class party. Grab a few ingredients to make your own version. If you would like a chance to be featured this afternoon, please be sure to link up your 15 minutes or less Valentine's Day crafts to the
Craft Lightning linky party.
Also if you have missed any of the fun this week be sure to catch up with the round ups from
day 1/2
,
day 3
, and
day 4
.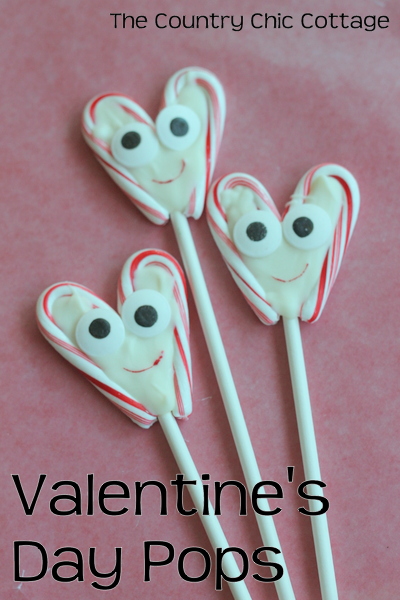 Valentine's Day Pops
Mini candy canes
White almond bark or candy coating
Edible google eyes
Red paste food coloring
Toothpick
Melt the white almond bark or candy coating in the microwave according to the package directions. Lay out two mini candy canes and a popsicle stick as shown in the photo below. Put everything on waxed or parchment paper.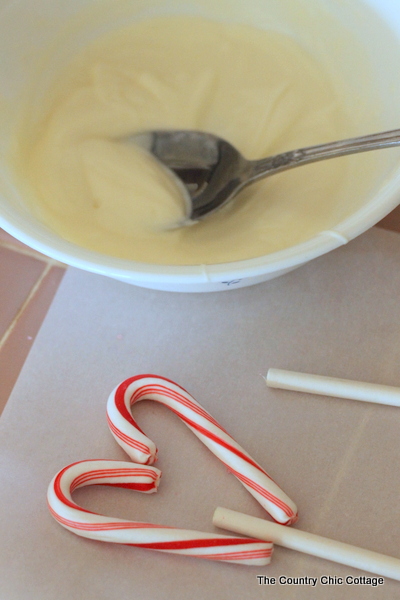 Use a spoon to pour the melted white coating into the candy canes. Smooth with your spoon before the product hardens. Add google eyes quickly and press into coating. Dip a toothpick into red paste food coloring and draw on a mouth (again before product hardens).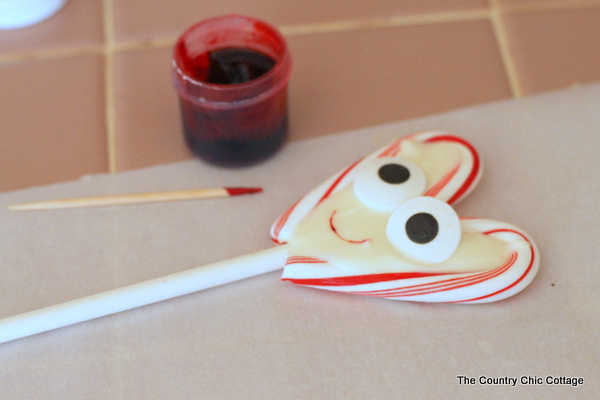 Allow pops to harden completely on wax or parchment paper. Lift from paper and your Valentine's Day pops are ready to be served at the class party.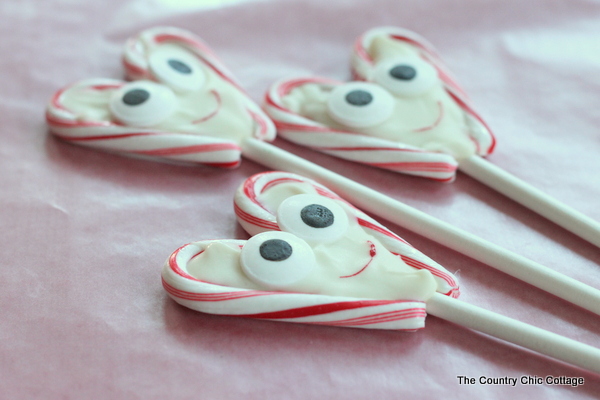 These cute guys will be smiling at a party or just for a fun afternoon treat. The kids will love the addition of the eyes. I hope you will make a quick and easy batch of my Valentine's Day pops this year.