Today I am helping to celebrate Can It Forward Day with Jarden Home Brands and Ball canning products. Jarden sent me product to review as compensation for this post however all projects and opinions are my own. Y'all my very berry ice cream topping recipe is so easy to make and can! It is seriously the easiest way to jump into canning. So if you have been wanting to give canning a try this post is for you!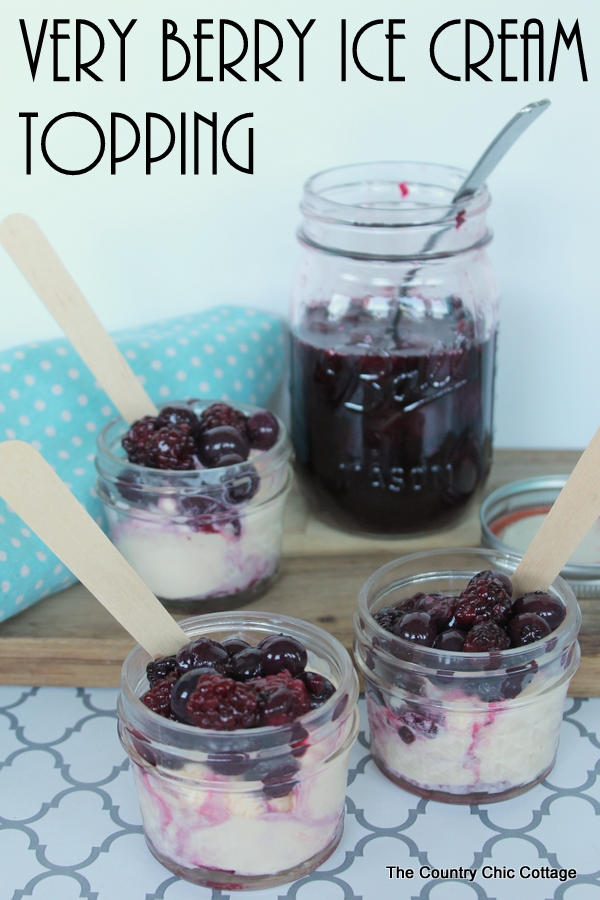 Now for my very berry ice cream topping recipe! I used the new Ball® FreshTECH Electric Water Bath Canner + Multi-Cooker. This appliance makes canning super simple! Plus you don't have to use your stove top any longer. That means for all of you worried about canning on your glass top stoves, you can now CAN all you CAN!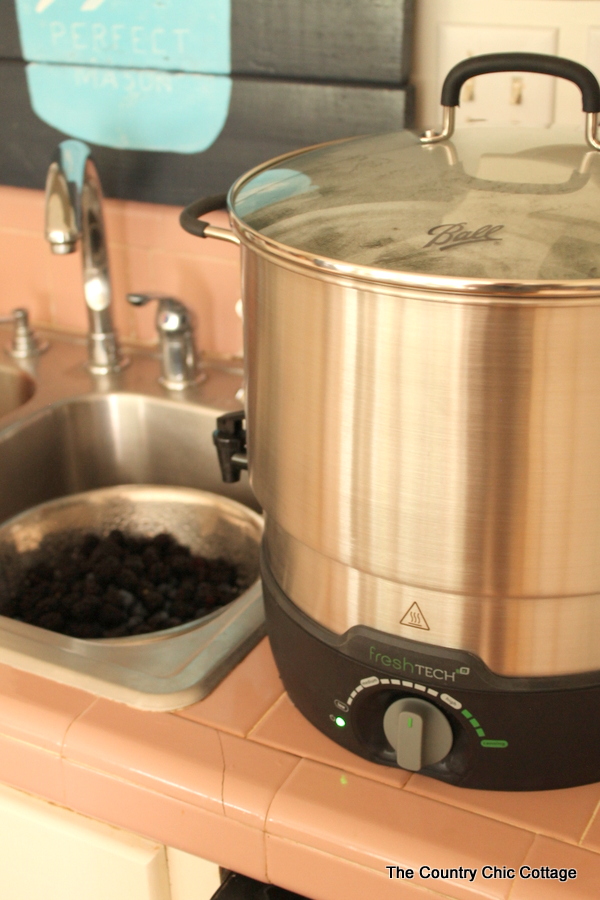 Very Berry Ice Cream Topping Recipe
4 1/2 cups sugar
4 1/2 cups water
4 pints mixed berries of your choice (I used blackberries and blueberries)
NOTE: The 4 pints of berries will make 5 pints of topping. You will have some sugar mixture left. Mix sugar and water in a pot and bring to a boil stirring often. Lower to a simmer. Wash berries and dry pack into HOT jars. The electric water bath canner that I used has a setting to heat your jars. I put my washed jars in there to heat. I love my jar lifter for handling jars without burns! Fill your jar with the washed berries leaving a 1/2 inch head space. Really pack them in there y'all!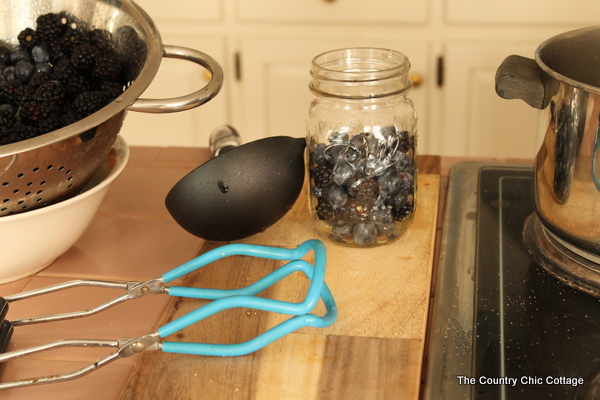 Pour the hot sugar syrup you made earlier into the jar leaving a 1/2 inch of head space. Wipe rim and top of jar. Place a warm band and lid onto the jar. Screw hand tight.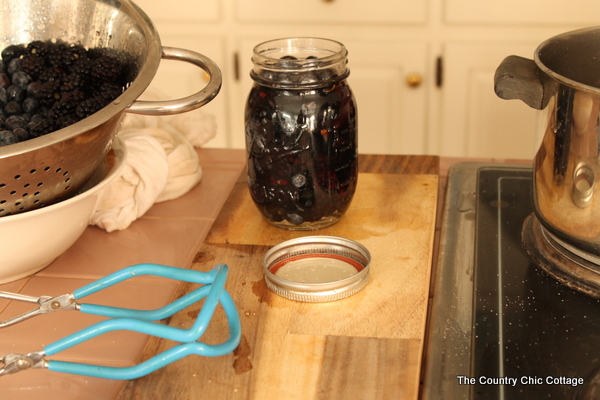 Add to your electric water bath canner. After all the jars have been filled, process the pints for 15 minutes on the "canning" setting. If you don't have this appliance, boil on the stove in a heavy pot for the same amount of time. NOTE: Be sure to read all directions that come with your appliance before using.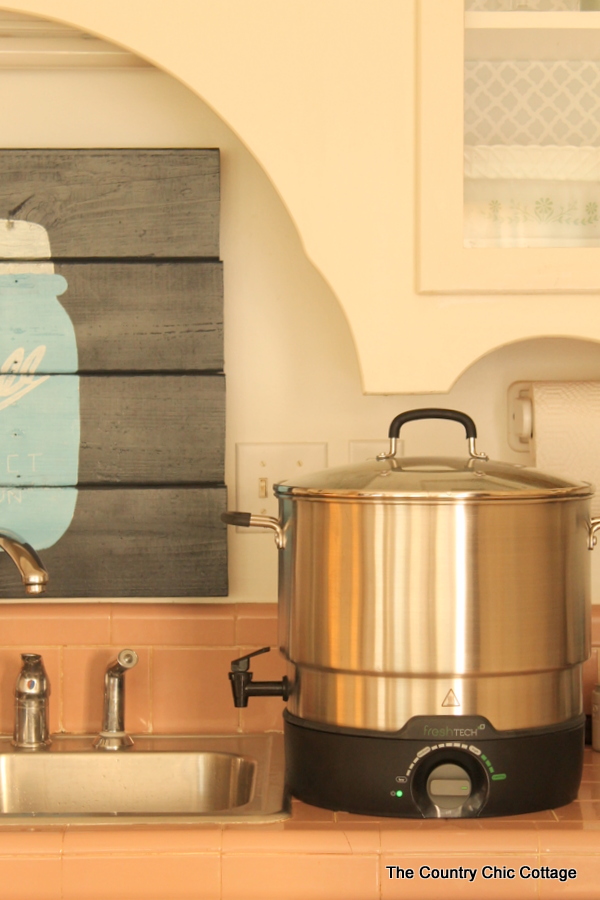 Drain water and remove hot jars. Again I use my jar lifter for this purpose. Set out on the counter to cool. Wait at least 12 hours before opening the jars to taste your creation!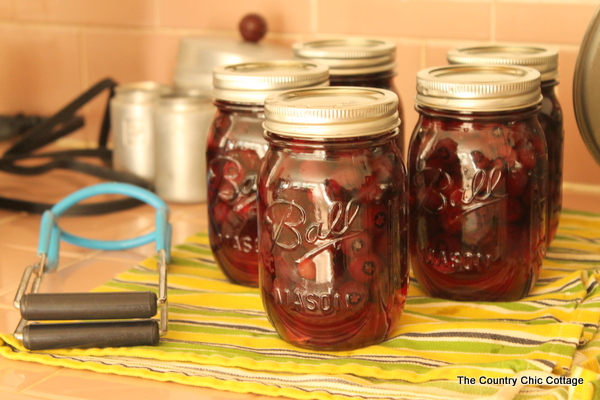 I waited y'all but it was hard! I put the ice cream down in mini mason jars and piled on the very berry ice cream topping!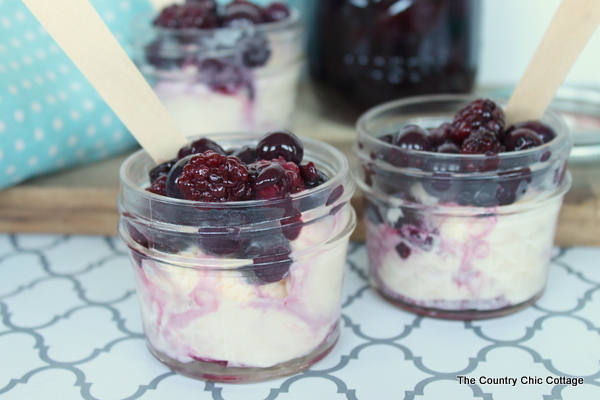 Y'all this recipe is amazing! It is sooo easy and perfect for any beginner at canning. Try your hand at this recipe today!