If you love washi tape or don't even know what it is, today is all about you. Watch the video below for some fun washi tape crafts demonstrations that you don't want to miss. You can find instructions for my washi tape crafts plus 3 other ladies demonstrating washi tape and its uses.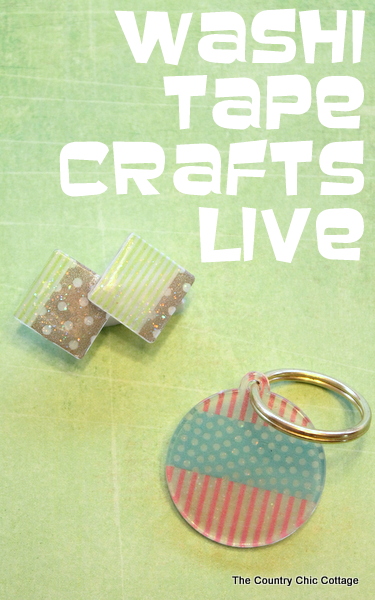 My crafts include a washi tape keychain and a pin that you can wear. I am demonstrating a second keychain in the video below plus talking a bit about how to use the same concept to create wearable washi tape jewelry.
I hope you all enjoyed that as much as we did! These projects are perfect handmade gifts and mom would love one or more of these for Mother's Day.