It is that time again! What Would You Do With It Wednesday?
It is the one day each week were a blogger asks YOU "What would you do with it?". Check out this post for more info and to join in!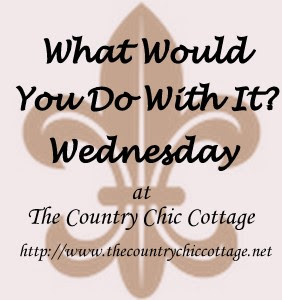 Y'all remember Lindsay with Living with Lindsay right? Well let's check out what she did with her iron rack thingy…
~*~*~*~*~*~*~*~*~*~*~*~*~
Do you remember this iron Thingy-Ma-Bob from last week? I purchased it about a year ago, but I had no clue what to do with it.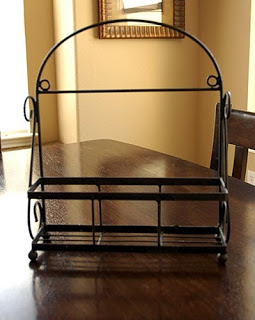 You guys were so great in your suggestions! The general consensus seemed to point towards a diaper caddy of some sort for my soon-to-be daughter's nursery, and I absolutely loved that idea.
I sanded the iron rack and spray painted it with a color nearly identical to the one I will be painting her nursery furniture (the spray paint is Valspar Porcelain and the furniture paint is Sherwin-Williams Dover White). I then gathered all of the ribbon I had in the white and cream range and sat down with my trusty glue gun.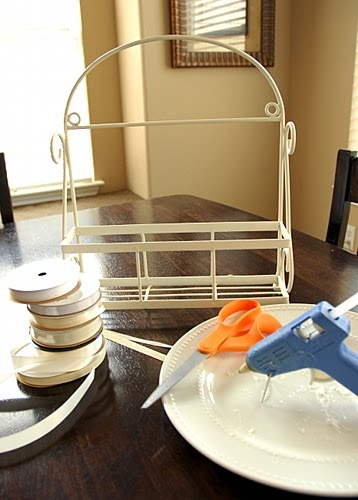 I took the ribbon that was the closest color match to the newly painted rack (Offray Antique White) and wrapped it around the front section of the top of the rack. I secured it on the back in a few places and on the ends with my glue gun. I also ribbon wrapped the top handle in the same fashion.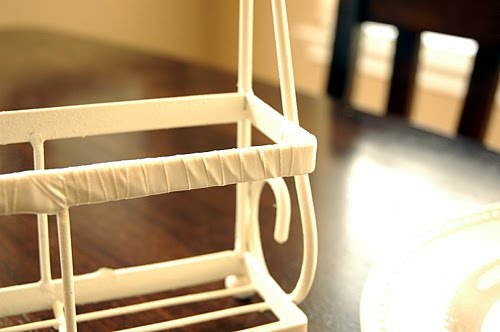 I wanted to add a bow to the top of the handle, but I didn't want it to be just a plain bow. So, I took a length of ribbon about a yard long from all of the spools (various colors and widths), and laid the ribbons on top of each other. I then halved the ribbons by folding them over so the ends met. I halved that section again and then did it one more time. I took a piece of narrow ribbon to tie off my ribbon loops into a bow. Then, I took a wider ribbon, knotted it in the middle of the length, and wrapped it around the narrow ribbon, securing it with my glue gun. I then glued the little bow onto the handle.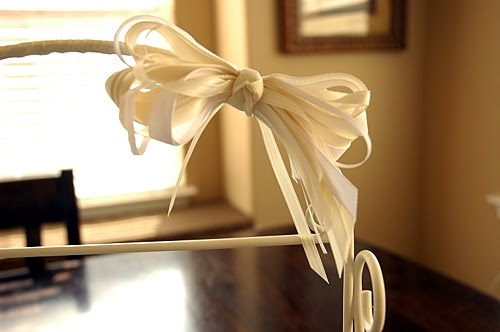 It's hard to tell from my exceptional photo skills (ha!), but it looks really classy with the different colored ribbons. Or, at least I think it does, which is all that matters, right?
The last step was to add a few necessary baby supplies. Here I added newborn diapers (I forgot how TINY those are!), diaper rash cream, and baby lotion. Once I have the changing table painted, I plan to hang this little caddy to it's side so everything will be easily accessible.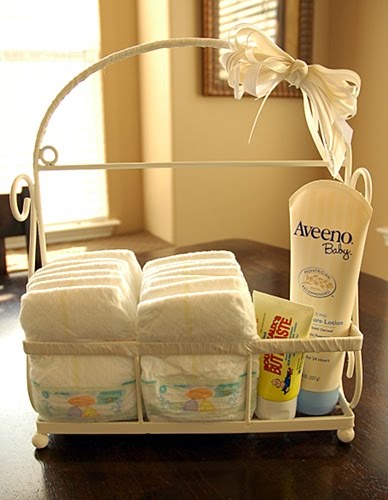 As a 2nd-time mother, I realize that this little diaper caddy isn't completely functional, but since I'm not doing a theme-y nursery, I want to add special decorative touches such as this. I think it looks so sweet and is perfect for my one-and-only little girl.
Thank you for the wonderful suggestions you offered here on Angie's blog! I don't think I would have ever thought of using this iron Thingy-Ma-Bob in this way, but I am very pleased with the way it has turned out!
~*~*~*~*~*~*~*~*~*~*~*~*~
Now please welcome Lisa from My Big Life in a Small Town. Okay her item BLEW ME AWAY!! I have no clue what it is or what it was for….or what she should do with it…but it is so cool looking!! So y'all check it out and tell her what she should do with it…..
~*~*~*~*~*~*~*~*~*~*~*~*~
Hi Everyone!
I am Lisa from
My Big Life in a Small Town.
When I got the green light from Angie to be this week's feature here on What Would You Do With It Wednesday, I was totally excited! First, because it is my first feature, EVER!!! Second, because I have the perfect piece to ask "What would YOU do with it???"
I was shopping at a local Goodwill about a month ago and was coming across all kinds of goodies that were catching my eye and jumping into my cart. I was having a wonderful day with what I like to call
My Little Pretties.
I rounded a corner and suddenly saw this strange thing sitting there on the shelf looking back at me.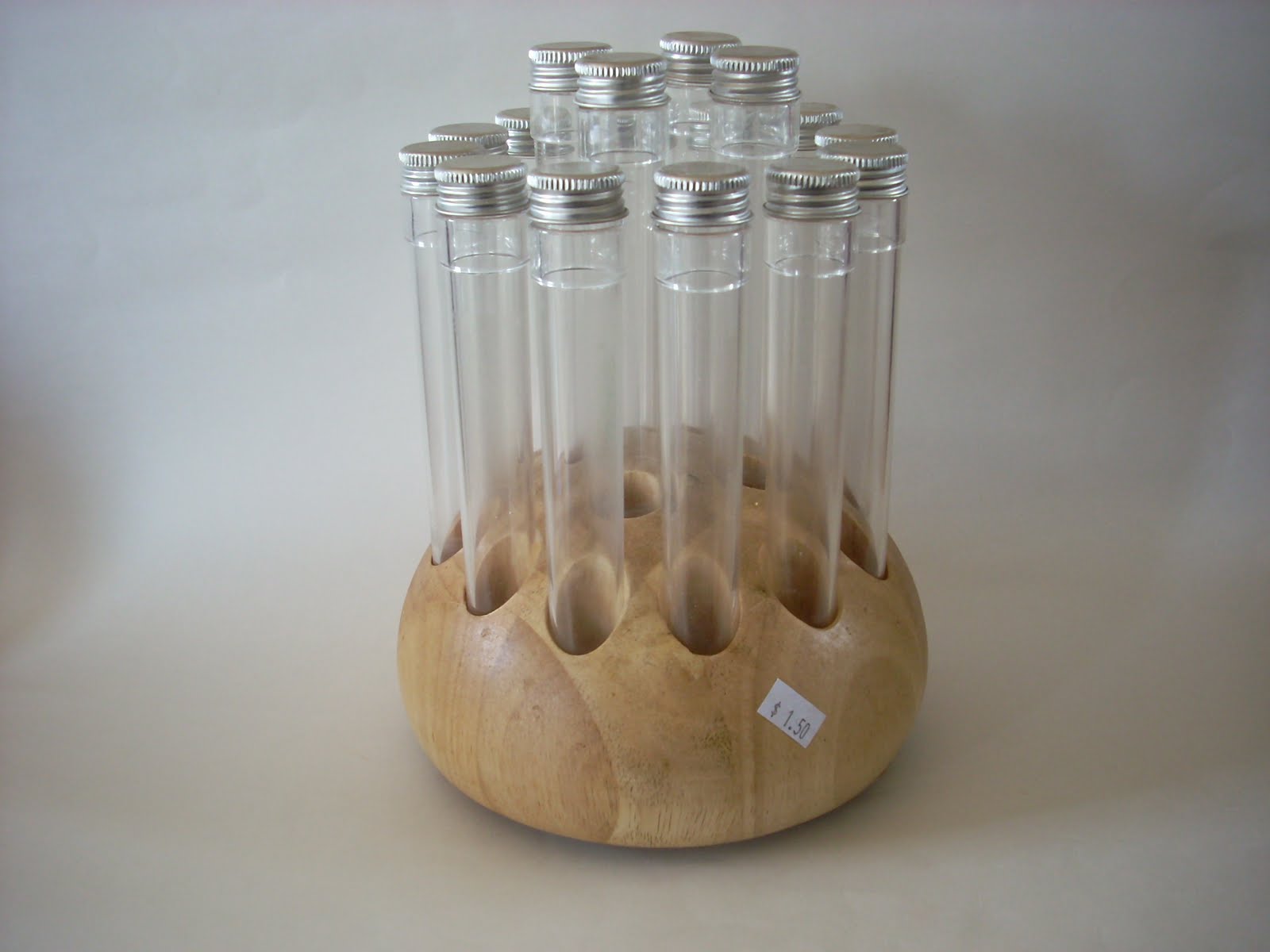 I managed to get out of the store that day with out her, but a few weeks later, I went back to the Goodwill (What can I say? I am a chronic junker and thrift store addict) and the first thing I saw when I walked in, there on the shelves of doom sat this strange little thing, staring at me, almost daring me to buy her. I hadn't given her a second thought, but when I saw her sitting there staring at me again, what was I to do? I had visions of a science project gone wrong, the base kinda reminded me of a mushroom, but I was totally intrigued by her.
I walked over to the shelves of doom and went to pick her up, when I noticed she spun. Oh even better! A spinning mushroom science lab! The entire base sits on a lazy susan of sorts. For some reason, the fact that she spun intrigued me and I just knew I could do something really fun with her. But what? Never one to back down from a challenge, I said "Okay Miss Thing, you are coming home with me." She has been affectionately known as Miss Thing ever since. And for the price, I figured I couldn't go wrong. The tag read $1.50, but it was 50% off day, so I got her for 75 cents.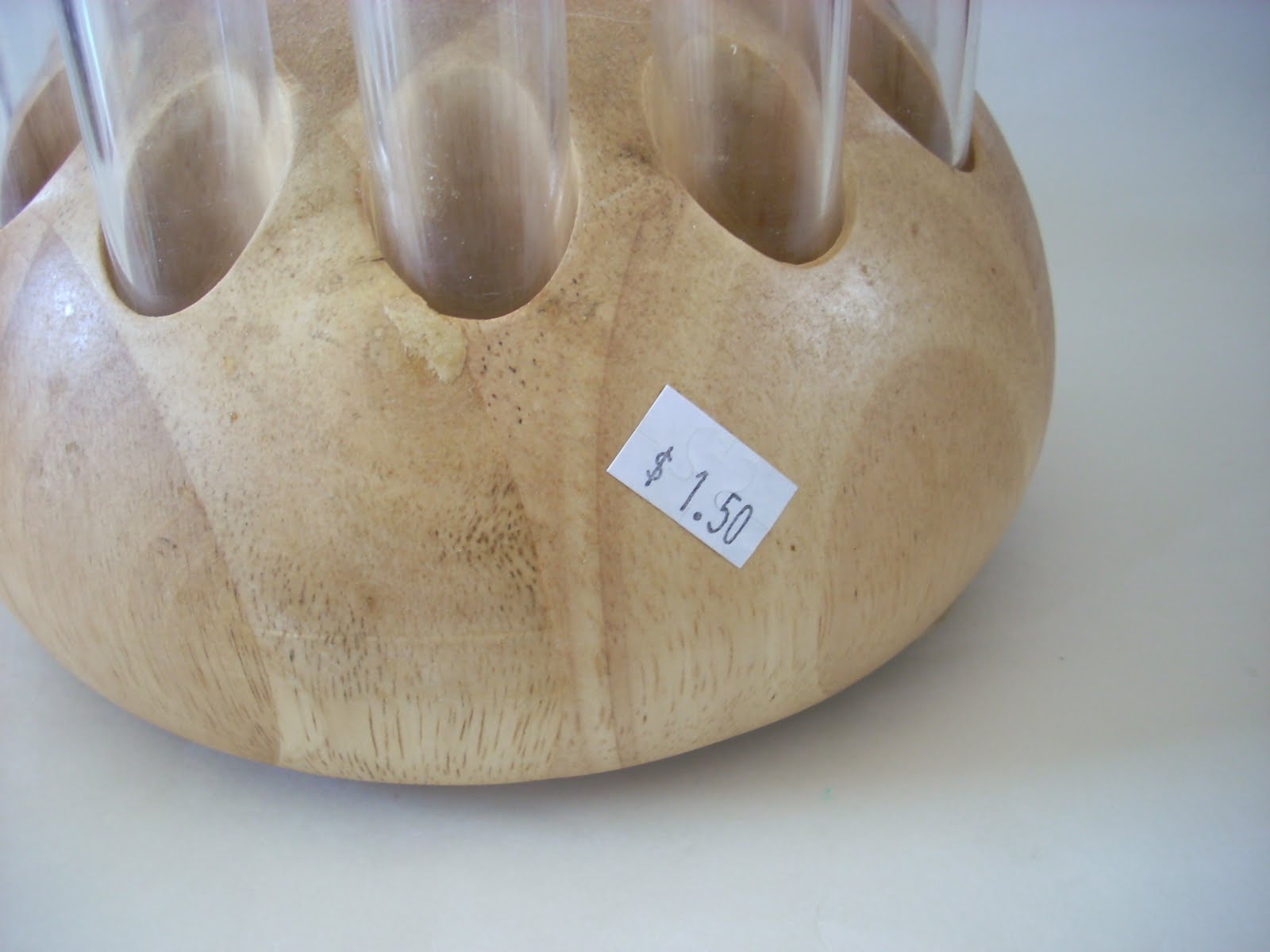 So, now she had a home, but I had no idea why. I still don't. That is why I am so thrilled to be here today asking all you lovely readers "What would you do with it?" So bring on your witty comments, oh crafty readers of blogland! I can't wait to be inspired by you all!
~*~*~*~*~*~*~*~*~*~*~*~*~
See I told you…so cool!! Y'all tell Lisa what you think she should do with it and come back next week to see what (in the world) she does with it!
Weekly Newsletter
Subscribe to get our latest content by email every week!