Time for another What Would You Do With It Wednesday?
It is the one day each week were a guest blogger asks YOU "What would you do with it?".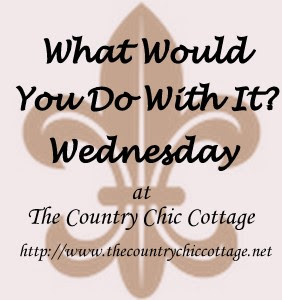 Last week Brandy over at
Someday Crafts
showed us her shelf. Y'all know life happens…well Brandy doesn't have an after done just yet. Hopefully she will show off an after on
Someday Crafts….cause I just love that blog….
Okay now for another Brandi..I did not plan that I promise! Brandi (with an "I") from Frugal Farmhouse has a thrifty find for us…
~*~*~*~*~*~*~*~*~*~*~*~*~
Hello all! I am Brandi from
Frugal Farmhouse
. I
live in a small town in Idaho. I love to save money, find great deals
and turn ugly things beautiful. I am so excited to be able to
participate in "What would you do with it Wednesday"!! In my little
town we only have a D.I.- sort of equal to Goodwill. I am constantly
oogling all the awesome finds that other bloggers get at Goodwill. A
few weeks ago I found out that a town 45 minutes away has a Goodwill.
I was ecstatic! I went the next day, and came across this odd little
find for only $2.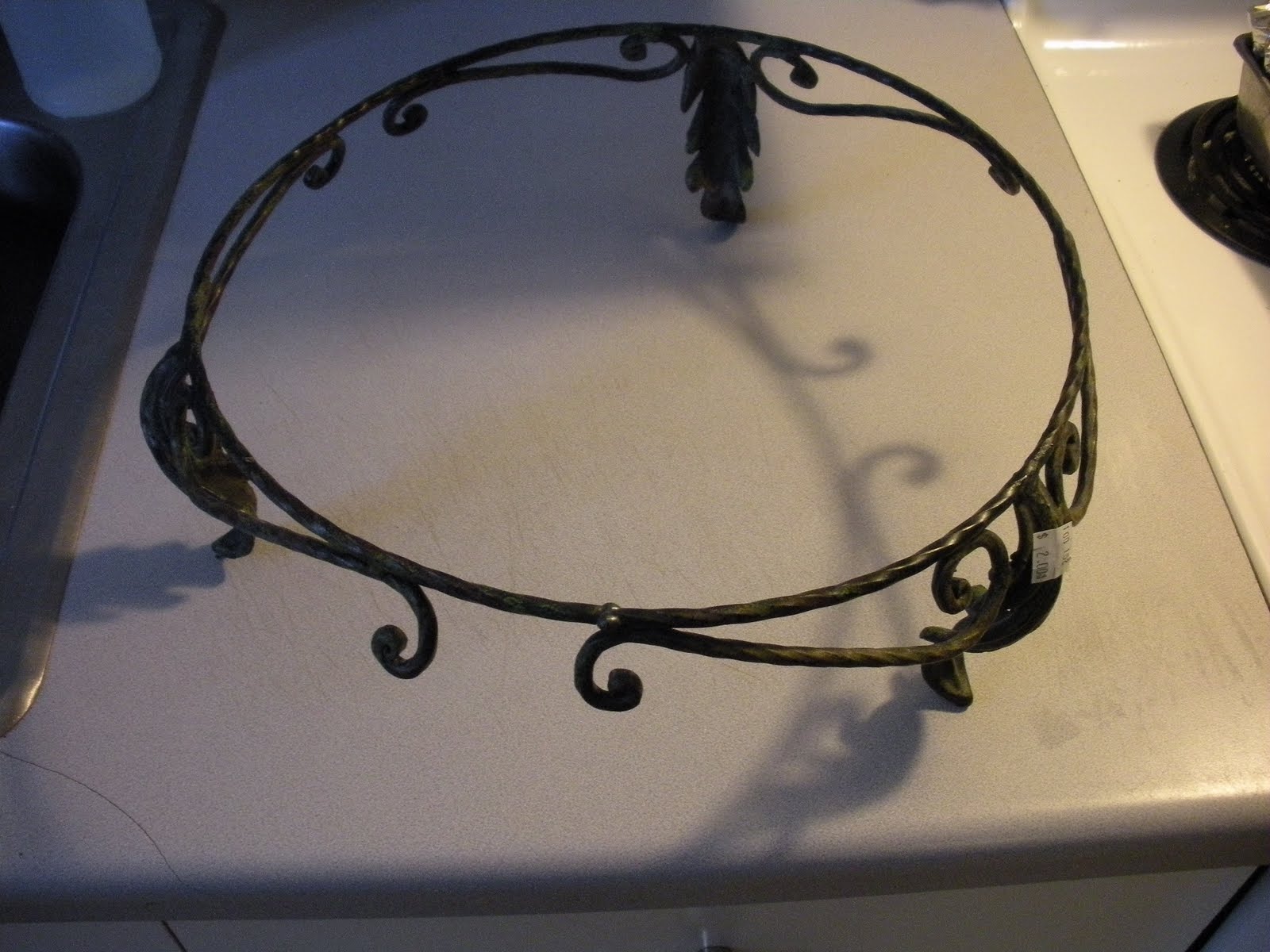 When
I first saw it I thought it was a little table missing the glass, DH
thought it looked like a large bowl holder. I immediately thought, how
can I turn this into a clock.. I have a thing for clocks right now
haha!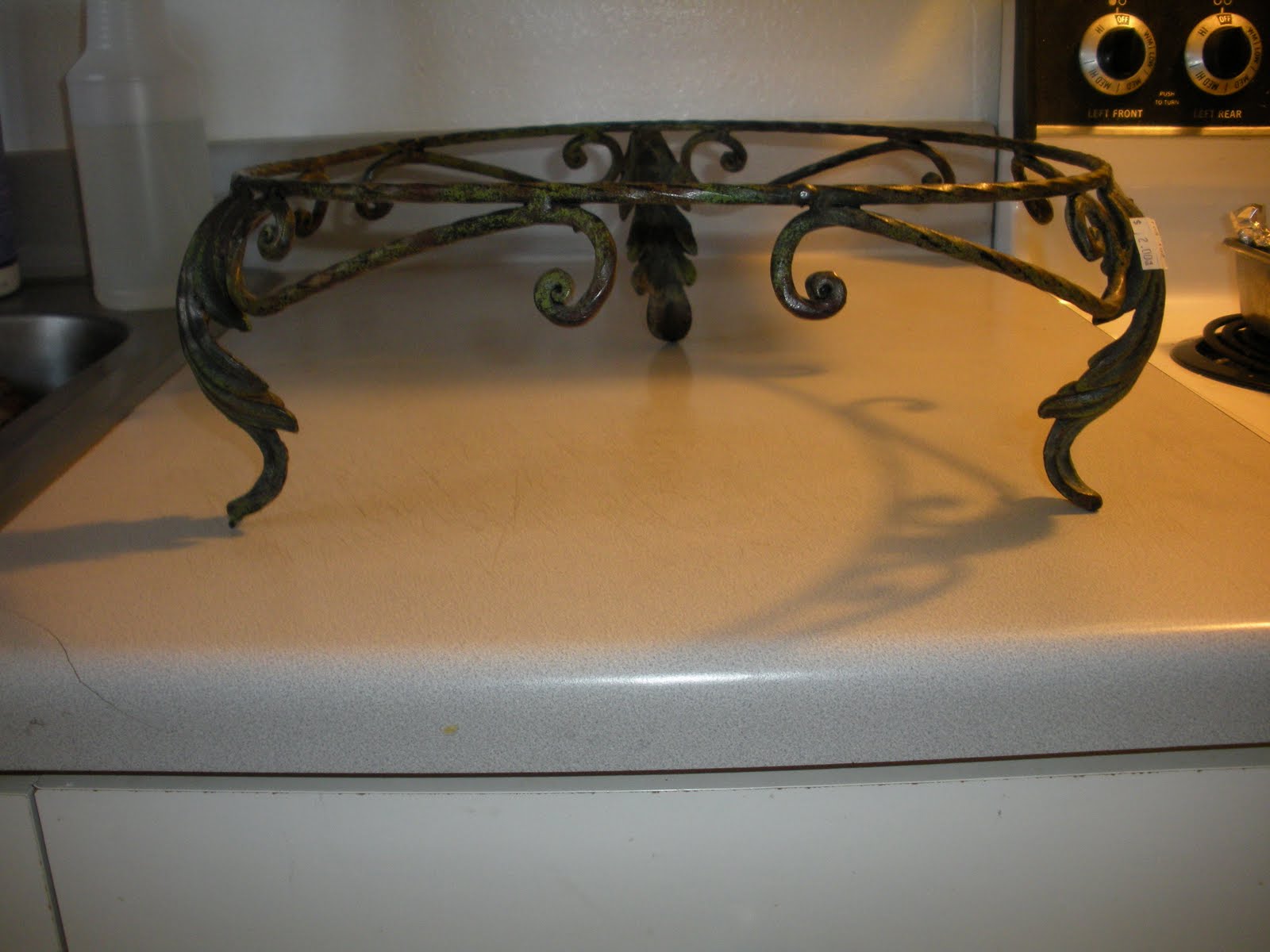 Its
made of metal. I really like the coloring as is, but I'm not opposed
to painting. Excuse the flash.. just wanted to get a good pic of the
coloring.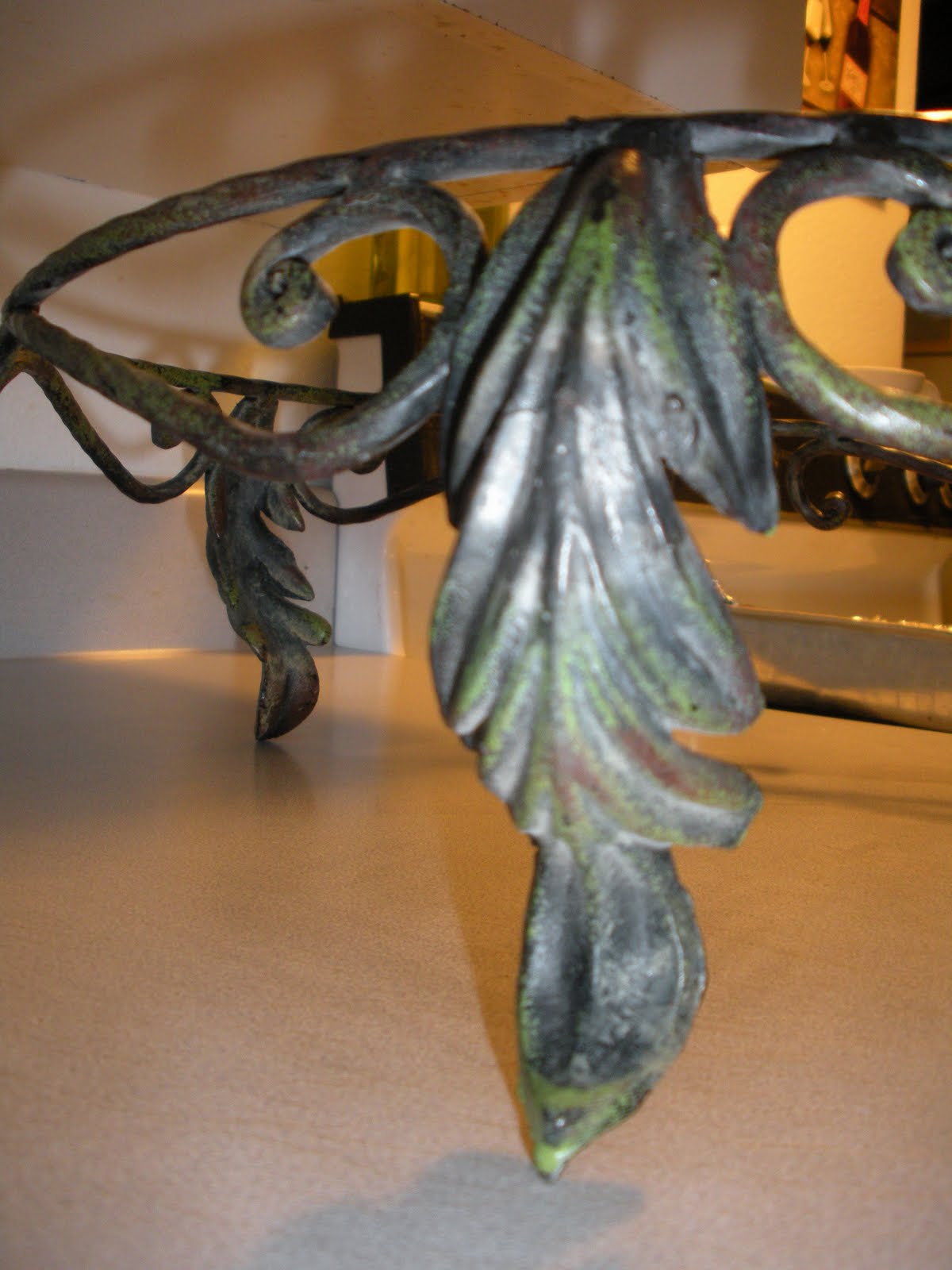 Its
about 4 inches high, 14 inches around. So its not huge, but not tiny
either. I thought about getting glass cut to fit on top, I've looked
for a bowl as a display.. I'm not so much in love with these ideas.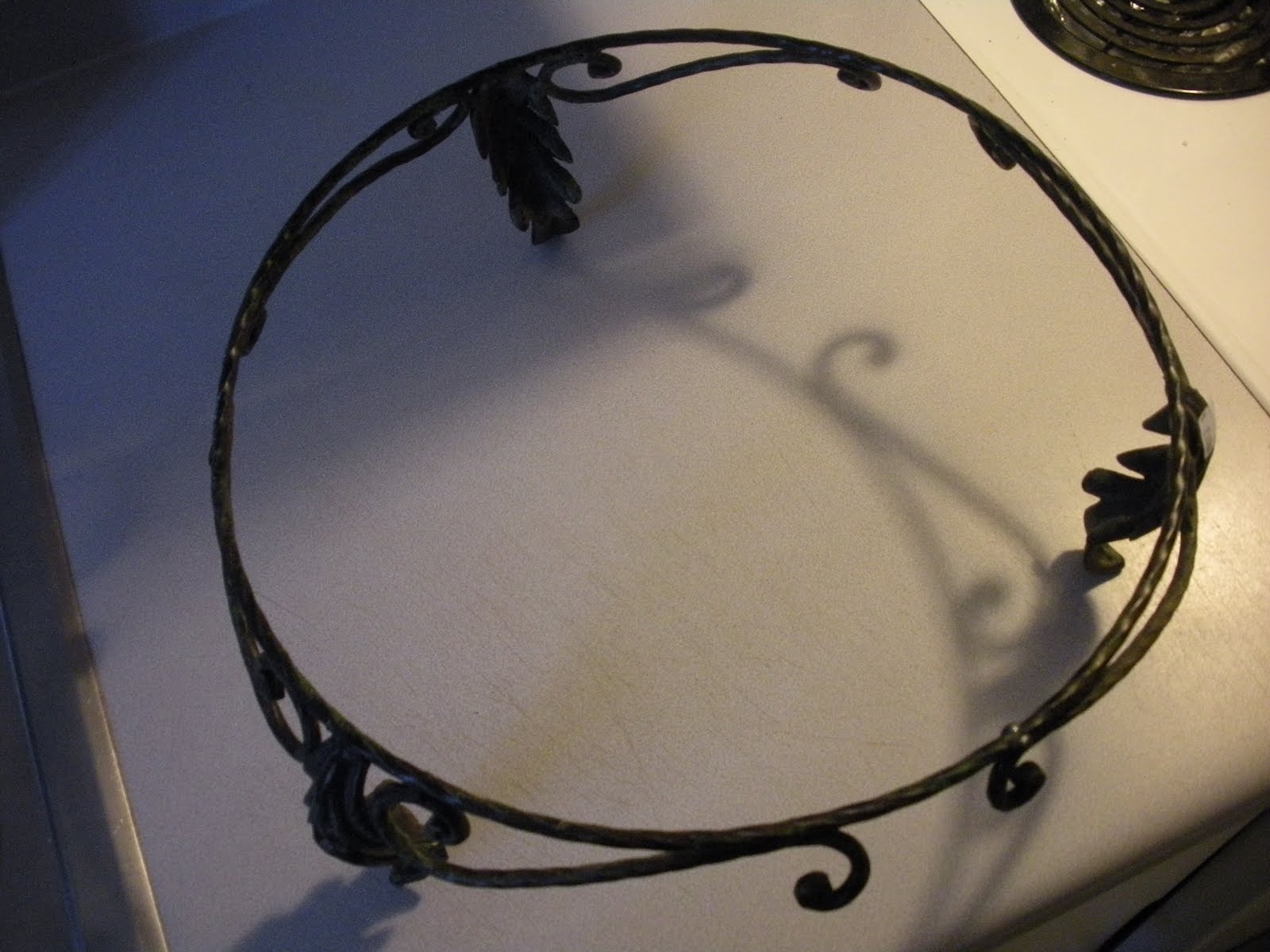 I
seriously have no clue what to do with it. But it has been sitting in
my living room for 2 weeks and the more I look at it the more I love
it. So it definitely has to stay, no matter what I do with it! So,
What would you do with it? I can not wait to see all your amazing

~*~*~*~*~*~*~*~*~*~*~*~*~
Alright, what should Brandi do with it?? Or tell us what it "was" before it ended up on that Goodwill shelf?? And stay tuned next week to see what becomes of that little stand…
So what do you have that you wonder what it is? …what to do with it?
Weekly Newsletter
Subscribe to get our latest content by email every week!