Another week full of guest posts and exciting events. Be sure to catch the schedule at the bottom of this post for a series of LIVE events that are happening this week. If you want to have a Homemade Thanksgiving, you will want to catch these videos. But first, where I am this week. First of all I am showing how to make a desk photo cube over on Sweet Rose Studio. This one is a perfect gift for so many on your Christmas list.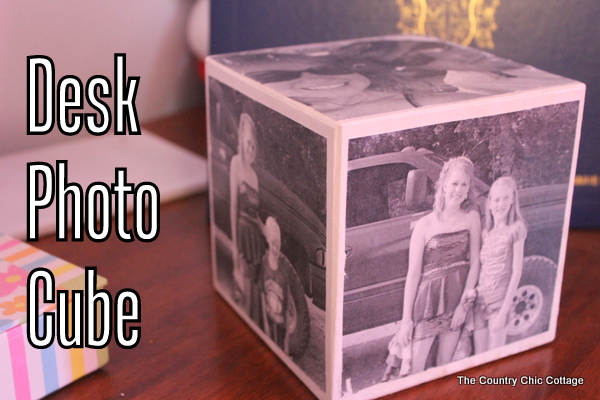 I am also over at Mom Endeavors showing you how to make an easy Nutella cream pie. This one is so super easy and yet will impress your relatives this Thanksgiving.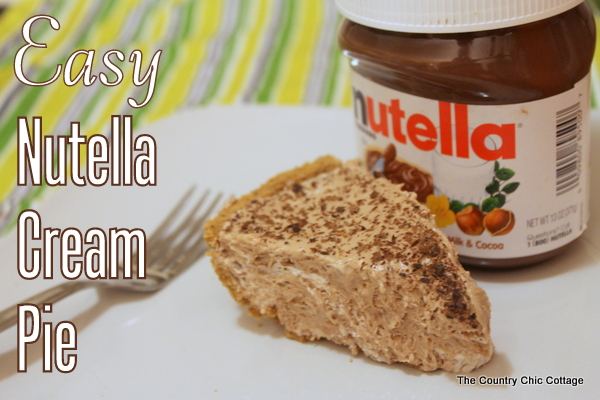 Also this week is a series of LIVE videos on Google+ for a Homemade Thanksgiving. You can keep up with the entire schedule on this event page. Yesterday's videos are both linked there if you missed them be sure to catch up. The schedule for the rest of the week is as follows:
Homemade Thanksgiving
*All times PST
Tuesday – November 6
Decorating on the Cheap – 5 Trending Hometalk Projects
Hometalk.com with guest Heather Patterson (At The Picket Fence)
11:00 am PST
Table Centerpieces
Aimee Lane of It's Overflowing with guest Emily Morgenstern (52 Mantels)
12:00 pm PST
Creating a Fall Mantel
Barbara Garrett of The Everyday Home
1:00 PM PST
Wednesday – November 7
Thanksgiving Crafts for Kids
Amanda Formaro of Crafts by Amanda with guest Holly Homer
11:00 AM PST
Turkey Cookies with Your Kids
Natalie Dixon of A Turtle's Life
2:00 PM PST
Embellish with Paint
Colleen Jorgensen of Just Paint It!
4:00 PM PST

Thursday – November 8
A Fall Garden Flag from Dollar Store Items
Brittany Bailey of Pretty Handy Girl with guest +Sandra Powell (Sawdust & Paper Scraps)
10:00 AM PST
Hand Crafted Thanksgiving Home Decor
Shannon Fox of Fox Hollow Cottage with guest +Debbie Manno (Debbiedoo's)
11:00 AM PST
Tips and Tricks for Hosting Your Family and Not Going Bonkers!
Nellie Bellie with guests Jessica Kielman (Mom4Real) & Jen Marrs (Four Marrs & One Venus)
12:00 PM PST
Creative Kids' Thanksgiving Ideas
Amy Bell of Positively Splendid
1:00 PMPST
Decorating with Natural Elements
Sharon Hines of Mrs. Hines Class with guests Ann Drake (On Sutton Place),
Colleen Jorgensen,(Just Paint It), & Jane Windham (Cottage at the Crossroads)
3:00 PM PST
Quick Thanksgiving Crafts
Angie of Country Chic Cottage& Carolina Moore of 30 Minute Crafts
4:00 PM PST
Friday – November 9
Thanksgiving Placecards
Karen Watson of The Graphics Fairy with guests +Gina Luker (Shabby Creek Cottage)
11:00 AM PST
Ways to Personalize Your Thanksgiving Table
Kim Demmon of Today's Creative Blog
2:00 PM PST
Find the stars of the videos you want to watch on Google+ so you won't miss a thing. You can also follow along on this event page and I will try to keep it up to date. Y'all enjoy the fun this week! I will be back in the morning with another crafty post for ya.
Get Our Weekly Newsletter