Time to reveal my winter mantel! I decorated my new barnwood mantel for the second time….yes still in love. A snowy themed mantel for a cold January….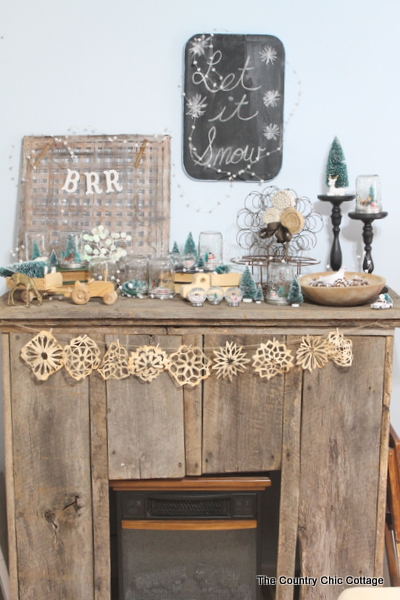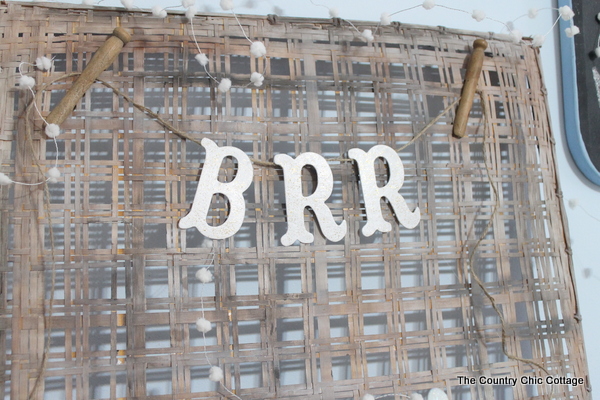 Pine cones are my go to winter decor item.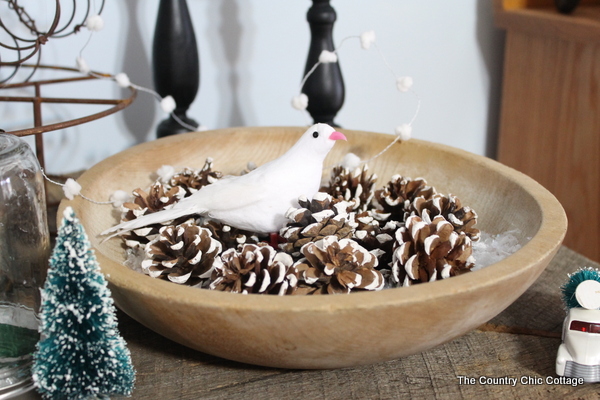 Just to show off a bit….one of my Christmas presents this year was a bed spring wreath. Isn't it adorable? Yes mom I changed up the flowers already….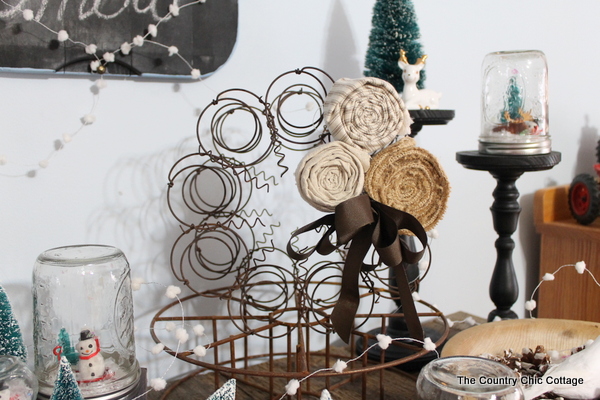 The how to for the waterless snow globes in a jar is over at Crafts Unleashed. My kids had a wonderful time making them and yours will too. Be sure to head over and see all the details.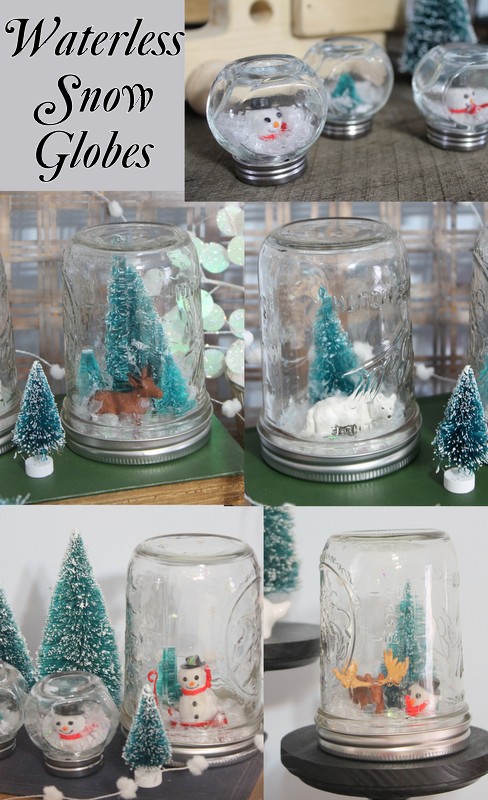 I also reused some of the mini trees from my Christmas displays. They work for winter decor as well. I hope y'all enjoy my super snowy winter mantel!