I have attempted to add a few wintery touches to my home. After all, we do not get much snow in Tennessee — I needed to create some!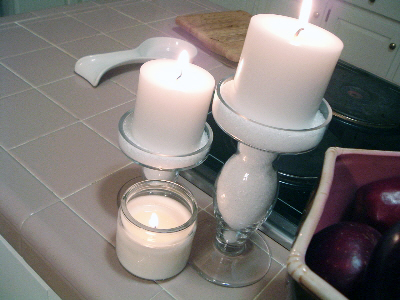 These candle holders were at the local thrift store for 49 and 69 cents! The price was right….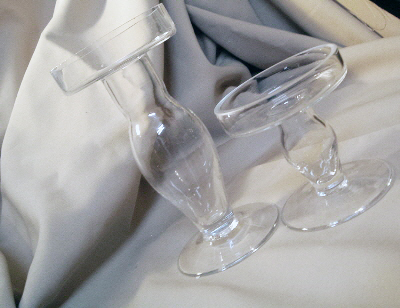 They seemed to call out to be filled with Epsom salts. So I filled em up and added some white candles. Wintery white in just a few minutes.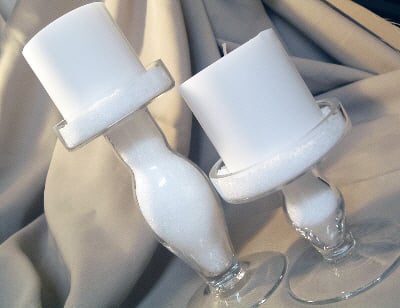 Now I get to daydream of things to fill them with for other seasons.
So ideas of what else I can fill these with? And should I have added the Sheet Music Candle Wraps to these?
Get Our Weekly Newsletter