I have wanted a wood door mat for a long time y'all. I am hoping it helps with the scraping of muddy farm boots before tracking through my house! I figured out a way to make this one in about 15 minutes with no sawing required. Now that is my kind of project! This post is sponsored by Thompson's WaterSeal however all projects and opinions are my own.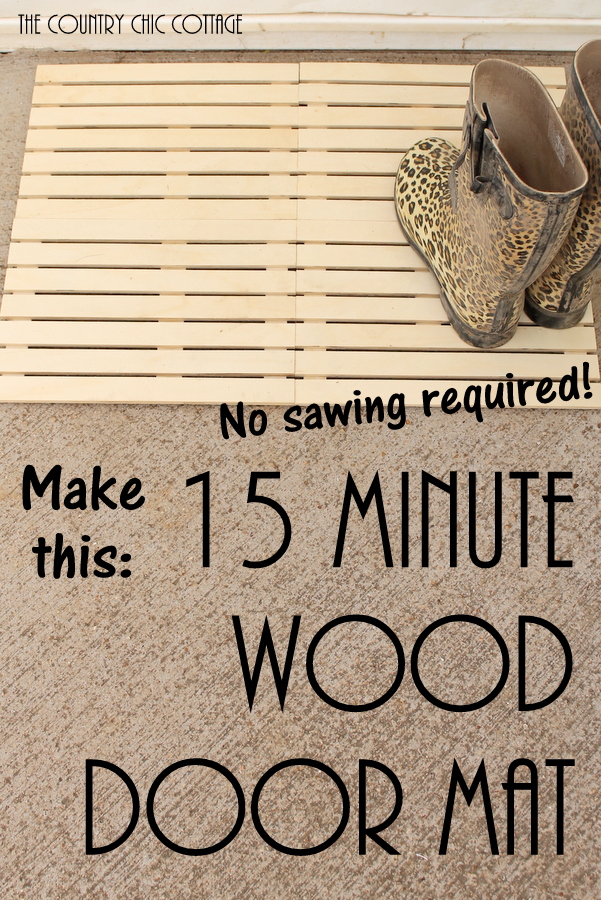 Items needed to make your own wood door mat:
4 Wood pallet signs (I found this version at my local Walmart)
Paint stir sticks
Liquid Nails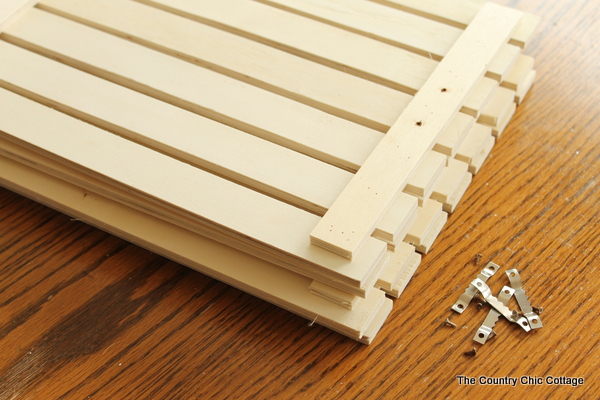 These small wood pallet signs are perfect for this project. They come already assembled however I removed the sawtooth hanger from the back of each one. Four of the ones I picked up fit together perfectly to make the wood door mat. You might find a different version so just lay them out in the store to see how many you need.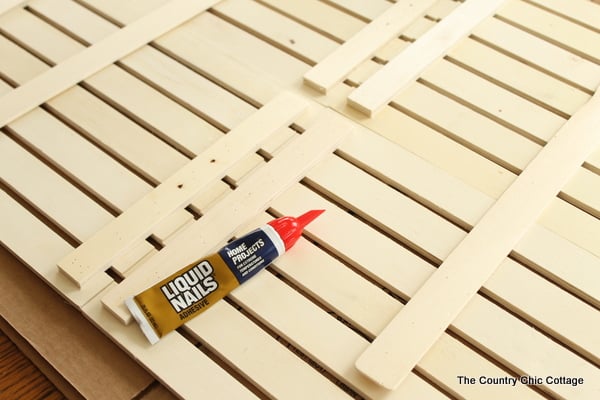 Mine also needed some braces in the center of each to prevent sagging. One paint stir stick did the trick for me. You might need more than one or a different piece of wood on your project. I used Liquid Nails on the ends, edges, and the stir stick braces. I weighted the entire thing down and allowed to dry overnight.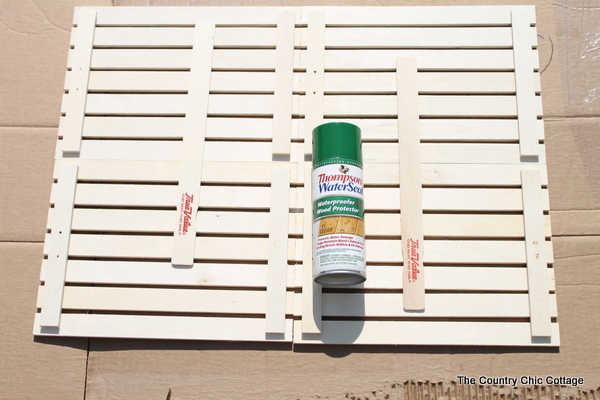 Next you just need to apply the Thompson's® WaterSeal® Waterproofing Wood Protector – Clear Aerosol to complete your project. We want to be sure this wood project is protected for the long haul. After all it will be outdoors and on the porch or even the ground. Shake the can of wood protector well. Hold can in upright position 12" from surface. Spray one thin coat over entire surface to be waterproofed – DO NOT SATURATE. I did the back of the mat first and the front second. Be sure to get in all of those cracks and crevices. I found one coat to be fine, however, if applying a second coat, allow first coat to dry for 24 hours. Back brush if puddling occurs. NOTE: Use only with adequate ventilation. I sprayed mine outside but be sure to use cardboard to protect your grass. Oiliness and tackiness will result if over-applied, applied to wet or damp surface, or if overnight temperature falls below 40° F within 48 hours of application. Allow to dry at least 48 hours before using.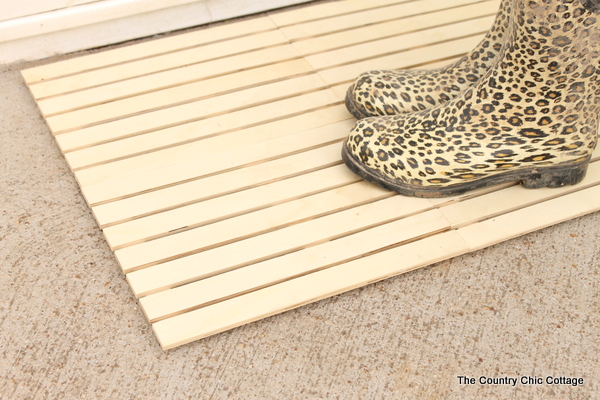 All that is left is to put it in front of your door and let the muddy boots mark it up!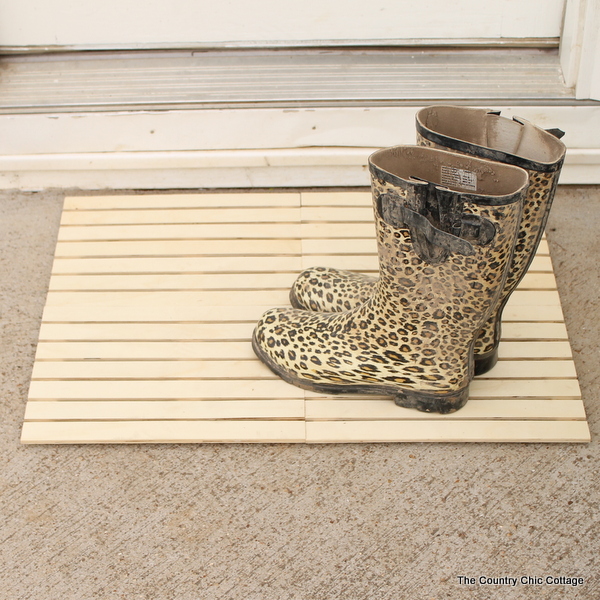 I hope this will be a good solution by our back door. This way I can just hose off the wood door mat once the mud gets to be too much. Hopefully this will help by giving my family a place to scrape their boots before coming in. I will keep y'all posted!