Sometimes we all need some Cricut how-to videos to give us a hand when making a certain project. I thought I would round up a bunch of the videos I have made with my Cricut machine over the years here for you. We have everything from Cricut Design Space how-to videos to videos on making cute projects. So, whether you have a Cricut Maker or Cricut Explore Air 2, this post is for you!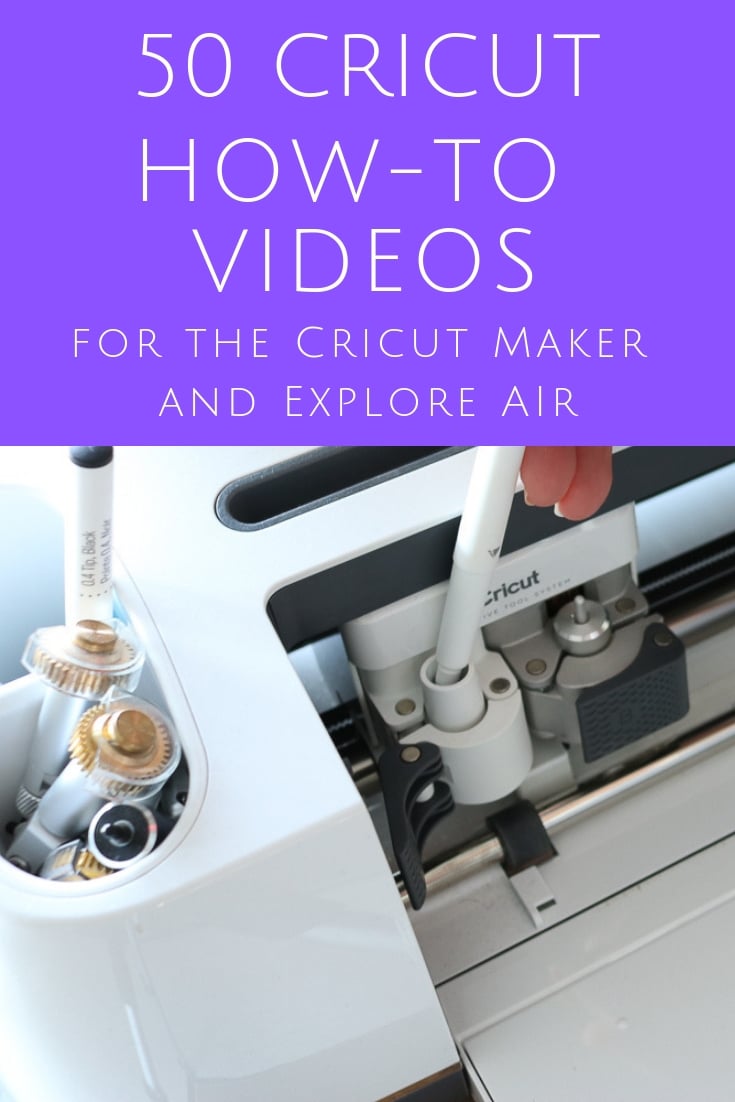 Want to see all of the videos and subscribe so you don't miss any of the future videos? Be sure to click here to follow us on YouTube!
Cricut Design Space How-to Videos
Cricut Design Space is the software you use for either the Cricut Maker or Cricut Explore Air 2. We have a Cricut Basics series that explains all of the details for you!
How to Cricut Videos
These are all projects and tips that can be used with either of the machines.
Cricut Maker How-To Videos
These videos are applicable to the Cricut Maker only.
Other Cricut Videos You May Like
Want more ideas with Cricut? They have so much more than just cutting machines! These Cricut how-to videos use some of their other products.
Don't know which Cricut is right for you? You might also enjoy our video on the Cricut Maker versus Explore Air 2.
Just getting started with Cricut? Be sure to download our Cricut Beginner's Guide here!
I hope you enjoy these Cricut how-to videos. If you are looking for a topic and don't see it, be sure to leave us a comment. I am always making how-to Cricut videos and love suggestions. From Cricut Explore Air 2 how-to videos to the basics of Cricut Design Space, we have what you need to master your machine! Get the most out of your Cricut Maker or Cricut Explore Air 2 by subscribing to our YouTube channel. We are always sharing the best Cricut how-to videos out there!
New to Cricut?
Sign up for our email list to download the Beginner's Guide to Cricut Design Space for FREE today!
Sign up to get the guide emailed to you!