There are a ton of mason jar snow globes around but I thought I would put a summer spin on the same idea. These beach mason jars are a fun addition to your home decor. You can also add them to a nautical themed room for kids or even a bathroom. Grab a few supplies and make your own in just minutes. This one was originally posted over at Crafts Unleashed but I am posting here in case y'all missed it. This is part of a series of mason jar crafts that I am sharing all week. You can see more from my partners for this series at the bottom of this post.
Items needed to make your own beach mason jars: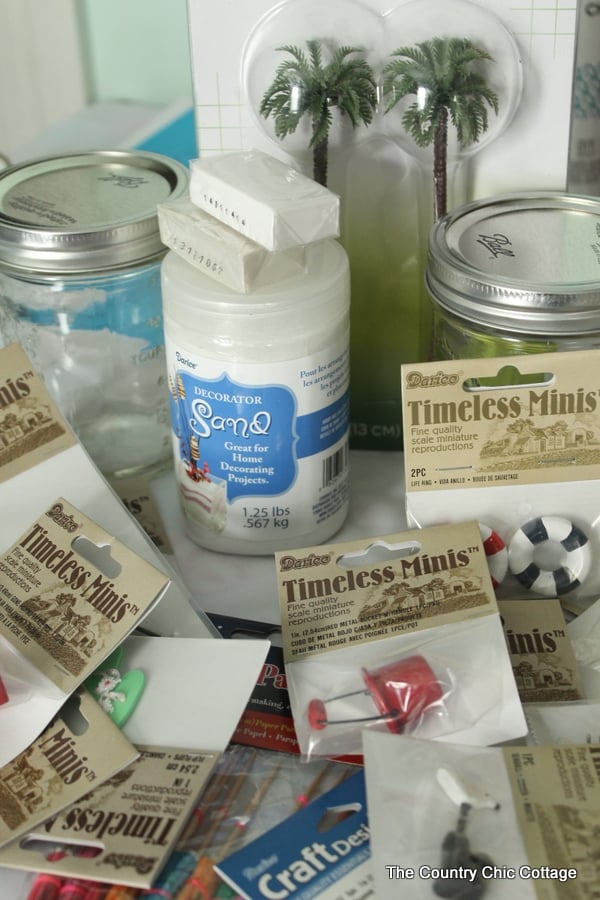 I am going to start with the first of two methods for making these beach mason jars. Start with air dry clay and sand for the first method. Spread the clay out onto the mason jar lid as shown below and allow to air dry.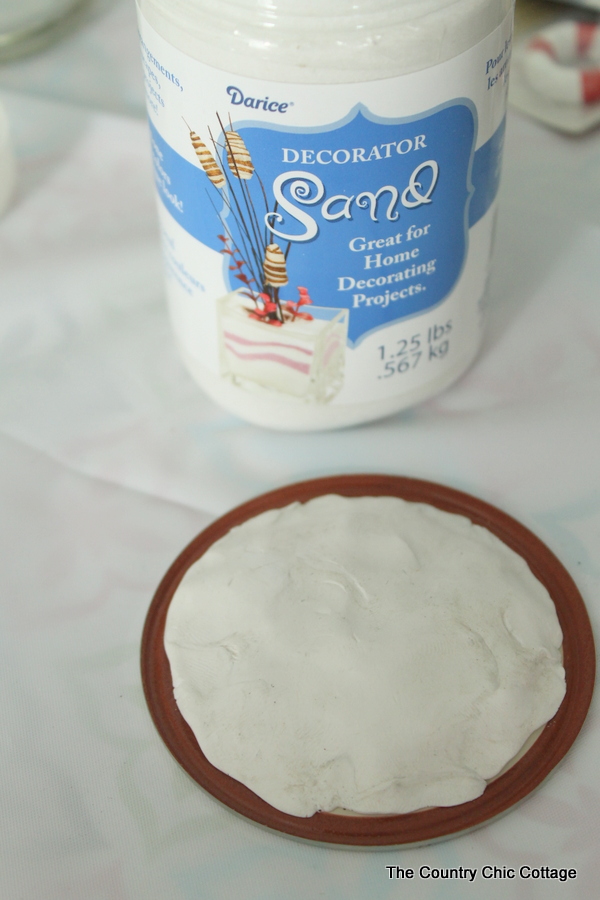 NOTE: Add hot glue to the bottom of the clay piece if it wants to lift off of the mason jar lid. Next cover the clay with decoupage medium and adhere white sand to the surface. Allow to dry completely before continuing.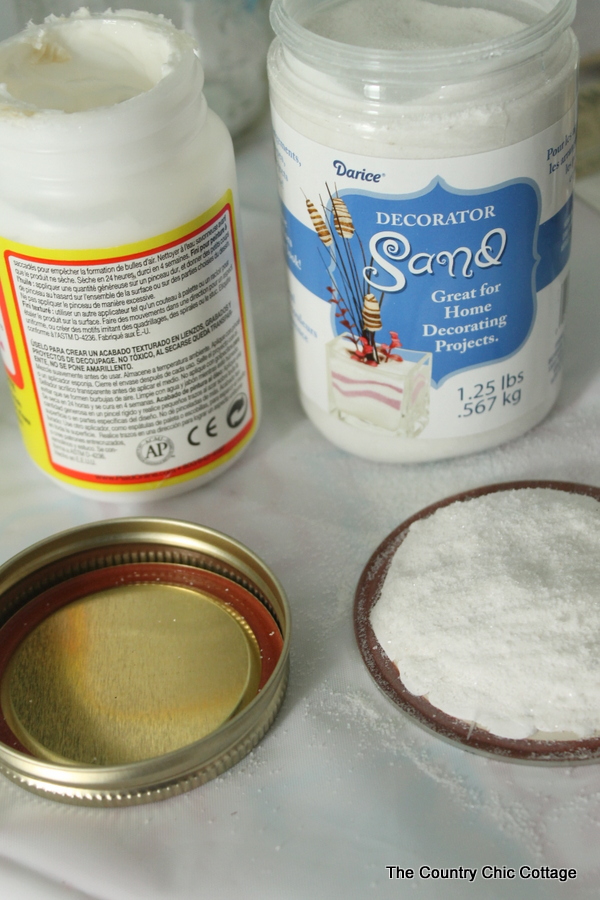 Add a variety of miniatures to your sand using hot glue. Sometimes you have to stick the miniatures a few times with hot glue as they do not want to stick to the sand. However I did manage to get everything to work after a few tries.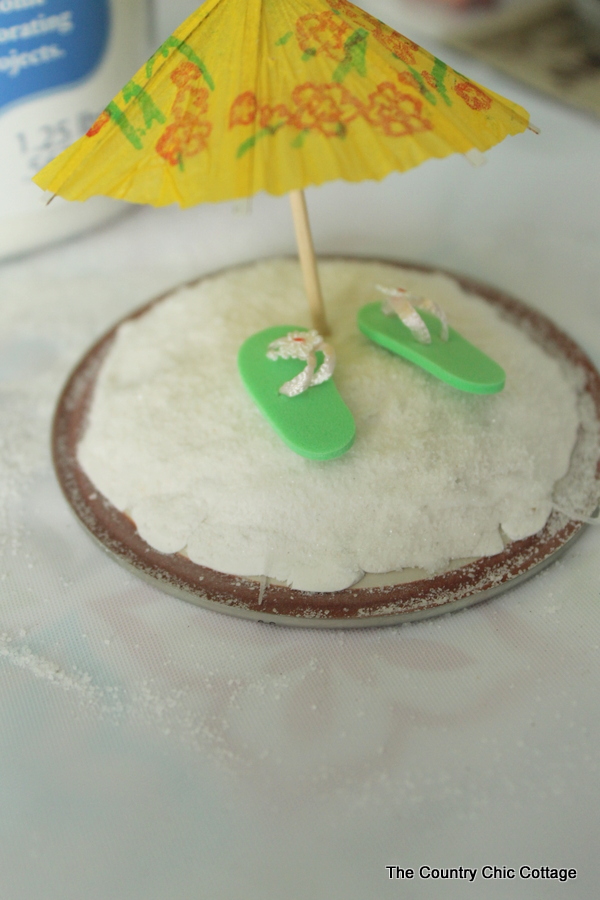 If you want a higher surface inside of your beach mason jar, the Styrofoam ball is the way to go. You can cut it in half and adhere it to the mason jar as shown below. This will give a "hill" type appearance inside your jar.
Or you can cut a bit off of the top and bottom of the ball to make a flatter raised surface. I just used a serrated knife to cut the Styrofoam. Just adhere either one to the mason jar lid with hot glue and cover with decoupage medium and sand just as you did with the clay. Allow the entire thing to dry before continuing.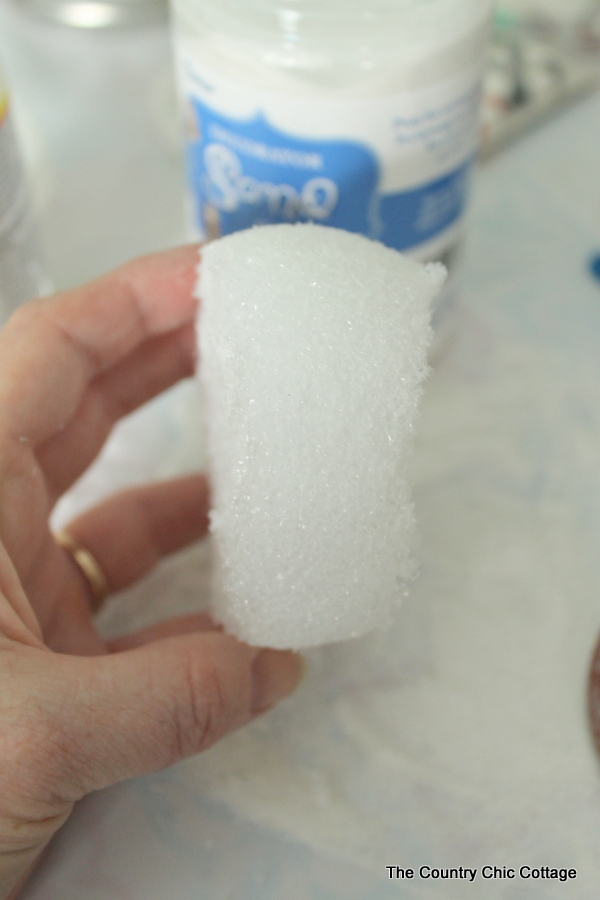 Now lets look at each of the beach mason jars that I made for my home. First up is the gone fishing mason jar.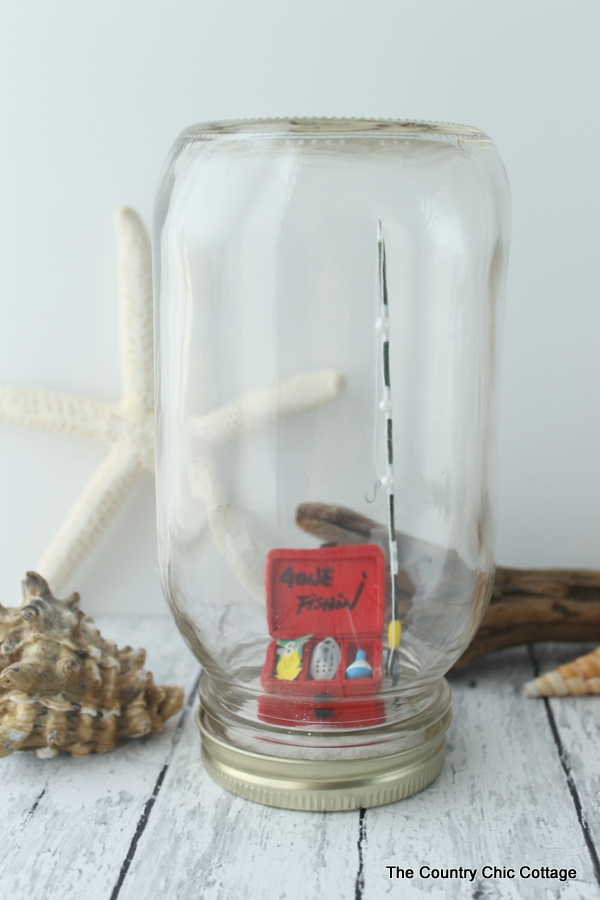 For this version, purchase the miniature tackle box and fishing rod. This one would make a great Father's Day gift as well y'all!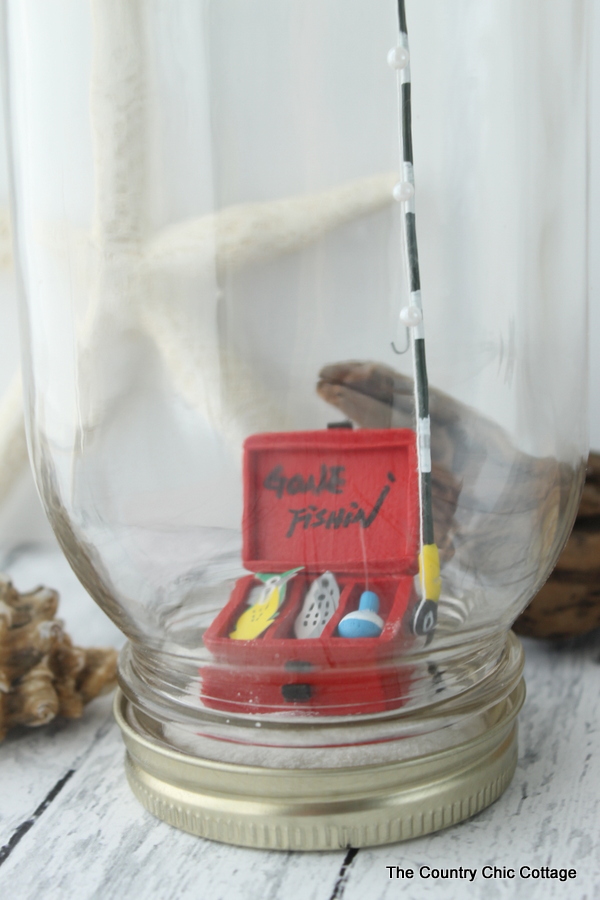 Next up is the flip flops on the sand beach mason jar. This one would be great in a little girl's room.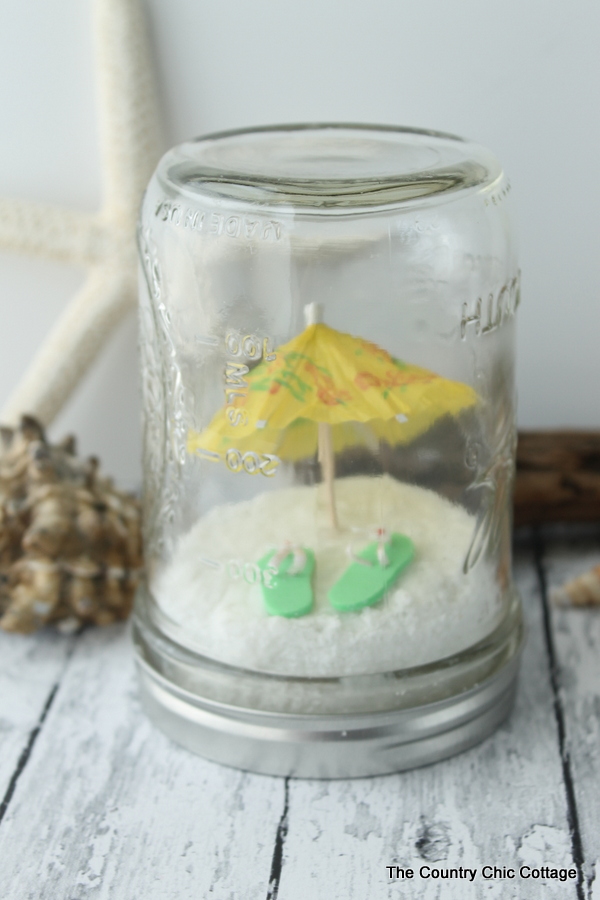 Just add one of the drink umbrellas linked above plus a pair of miniature flip flops.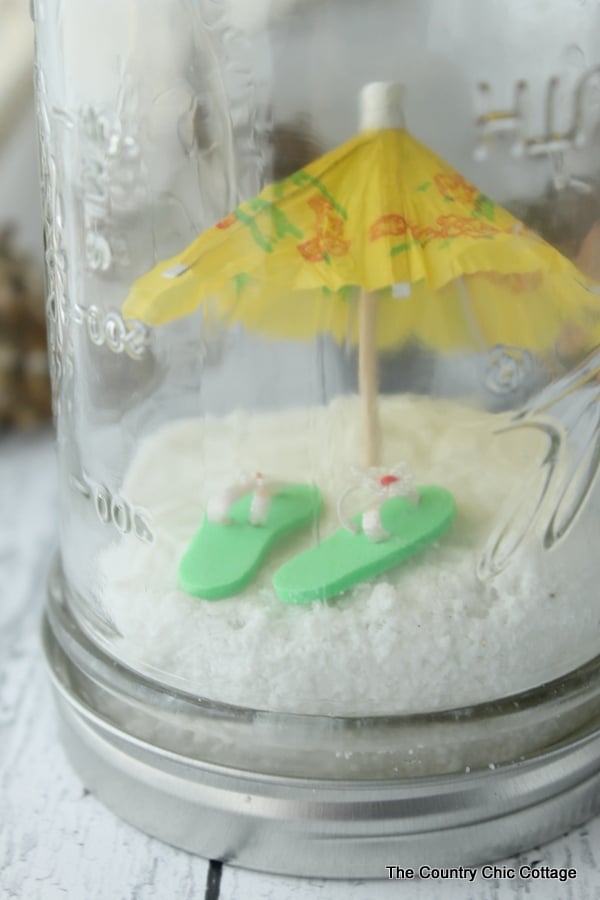 Have someone that loves to dig in the sand? This next beach mason jar is perfect!
Start with one of the palm trees linked above. You will have to cut it off some in height to fit in the mason jar. Then add in the miniature red bucket and garden tools. You can add a bit of decoupage medium and additional sand to the tools and bucket to make it look like they are being used.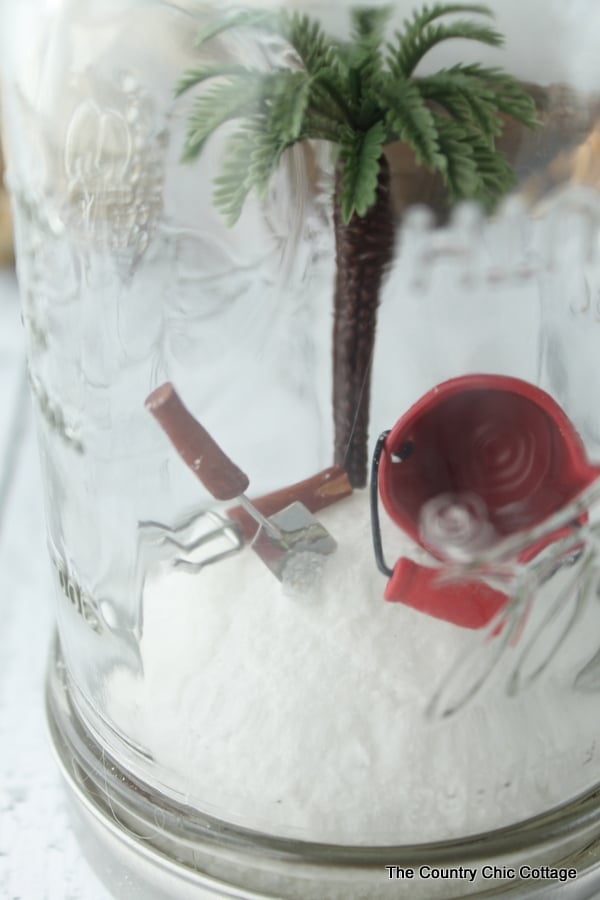 If you love to sit on a beach chair and relax, try using miniature chairs in your beach mason jar.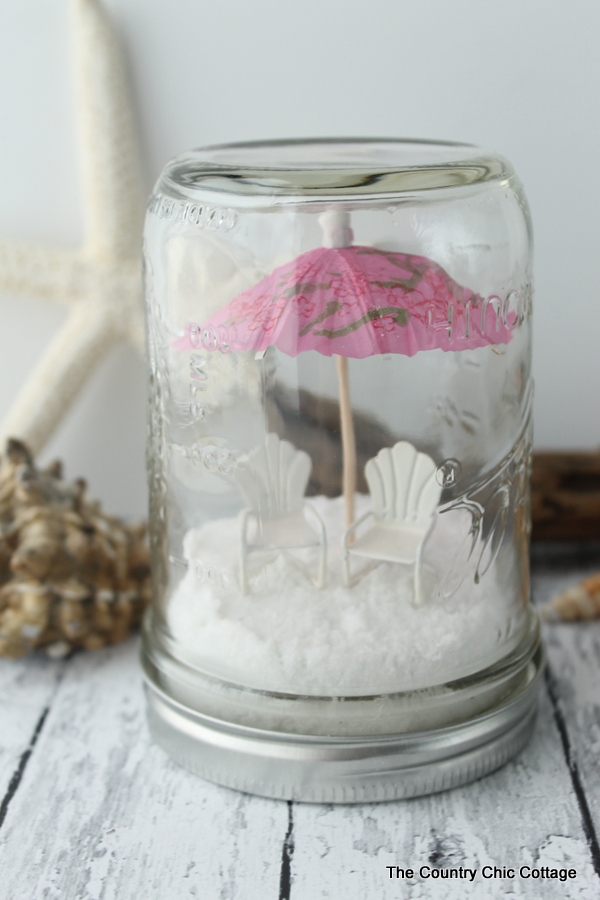 Grab one of the drink umbrellas plus two of the miniature lawn chairs to complete this fun craft project.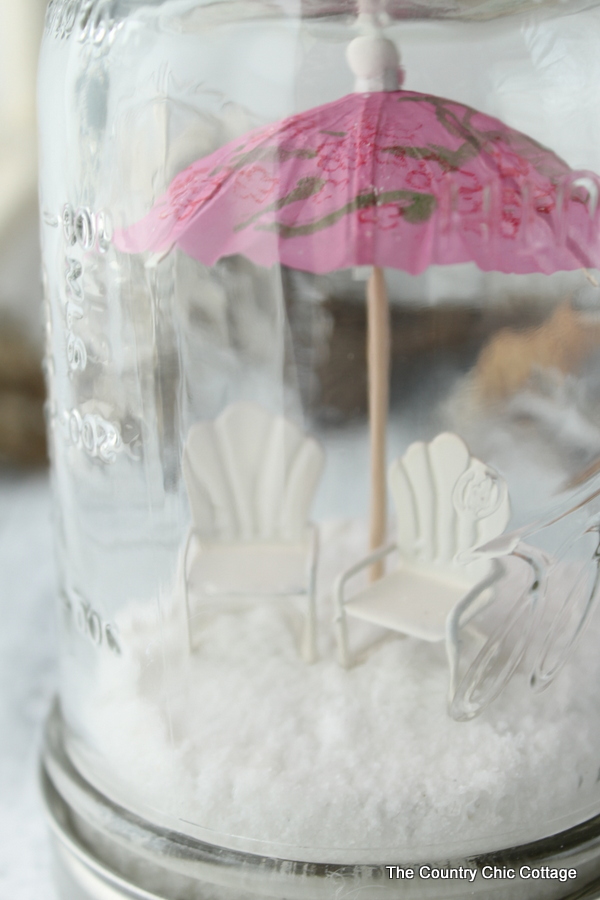 Finally there is this which way is the beach mason jar. A fun beachy jar with miniature signs.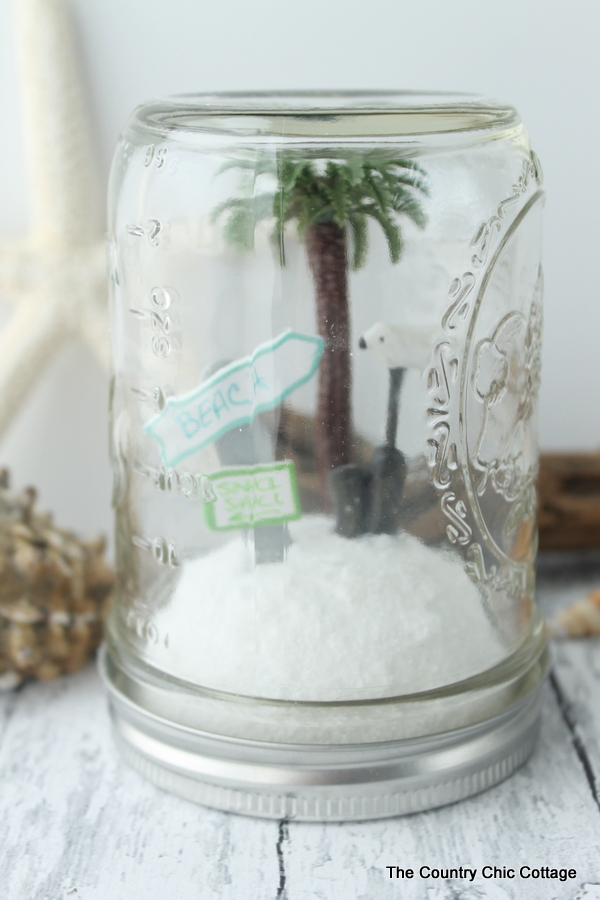 Start with one of the diorama trees cut off in length. Then add in the minature seagull and signs. I just wrote on the signs with a Sharpie marker.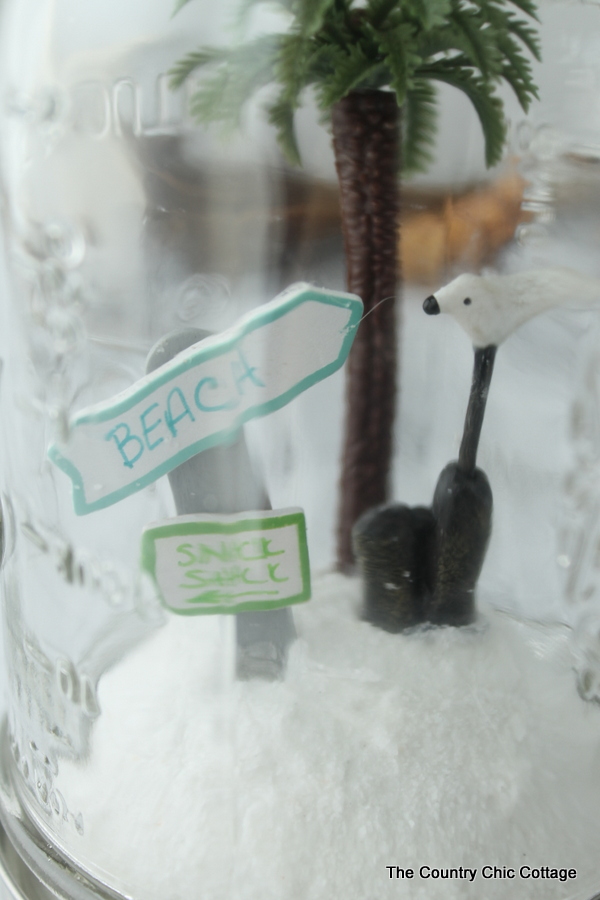 Which of these fun beach mason jars will you try to make for your home? I love all five plus there are so many miniatures that you can absolutely come up with your own combination.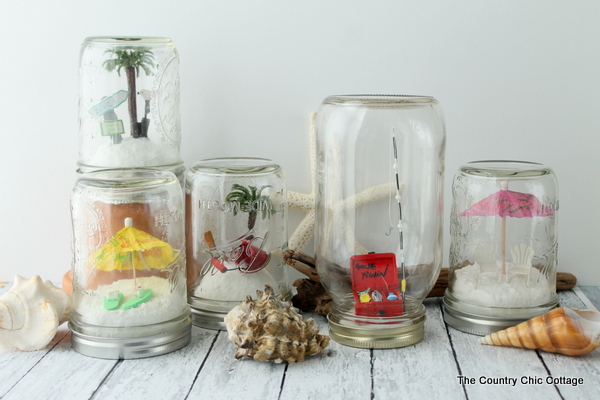 Y'all have fun and enjoy this project by yourself or even with your kids. They will love creating a beach mason jar of their very own.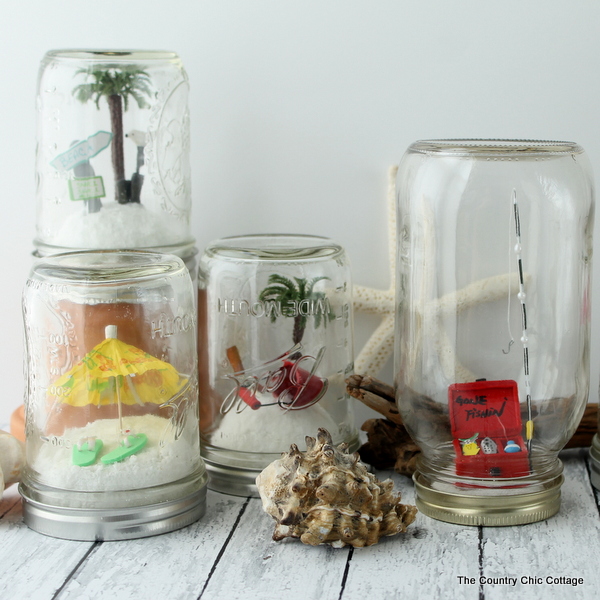 Now for some more mason jar crafts for summer from my blog partners for this series.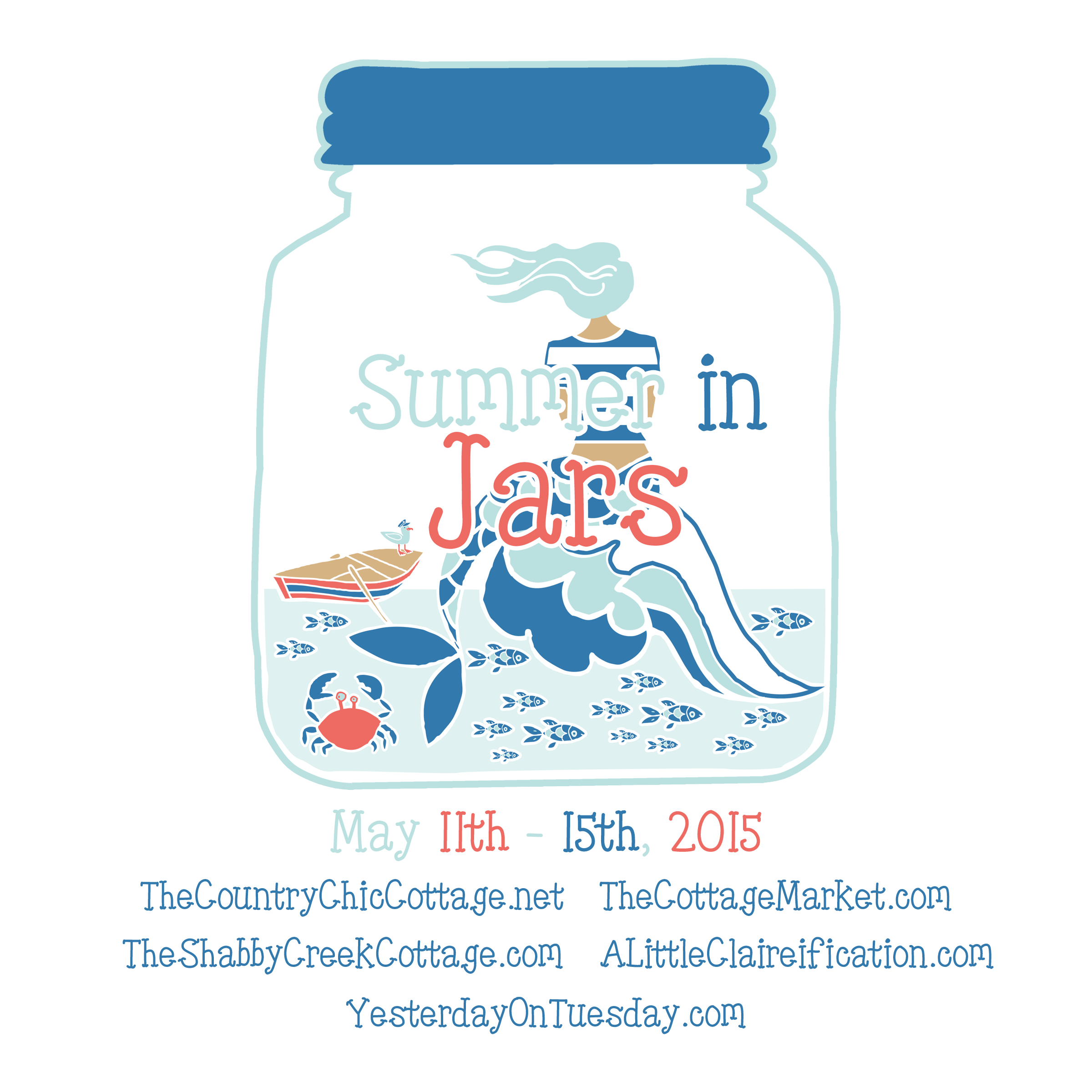 A Year of Jar Crafts
Sign up for our email list to get a FREE book with an entire year of jar crafts! 12 months, 12 crafts, tons of fun!