Mary Beth is back this month with an amazing broccoli and pasta salad for summer! Your entire family will love this recipe!
Summertime is the perfect time to whip up a pasta salad for a picnic, a family dinner or any time you're entertaining. This one is great in that you can make it earlier in the day and let the salad chill so that the flavors blend perfectly. The only thing you'll have to do is add some fresh warm bacon before serving.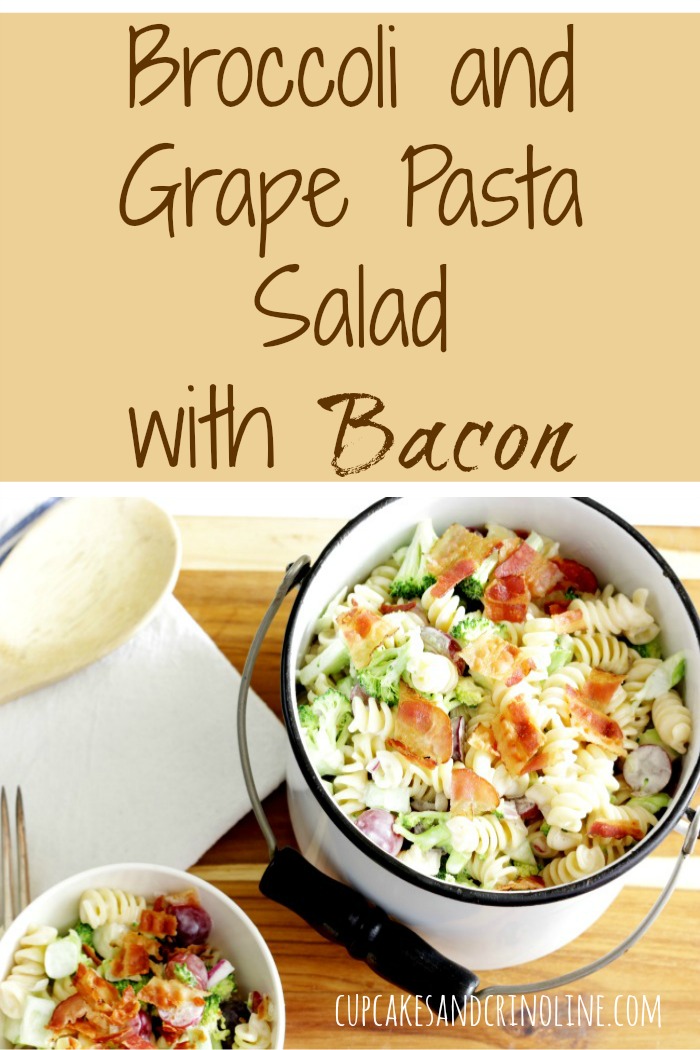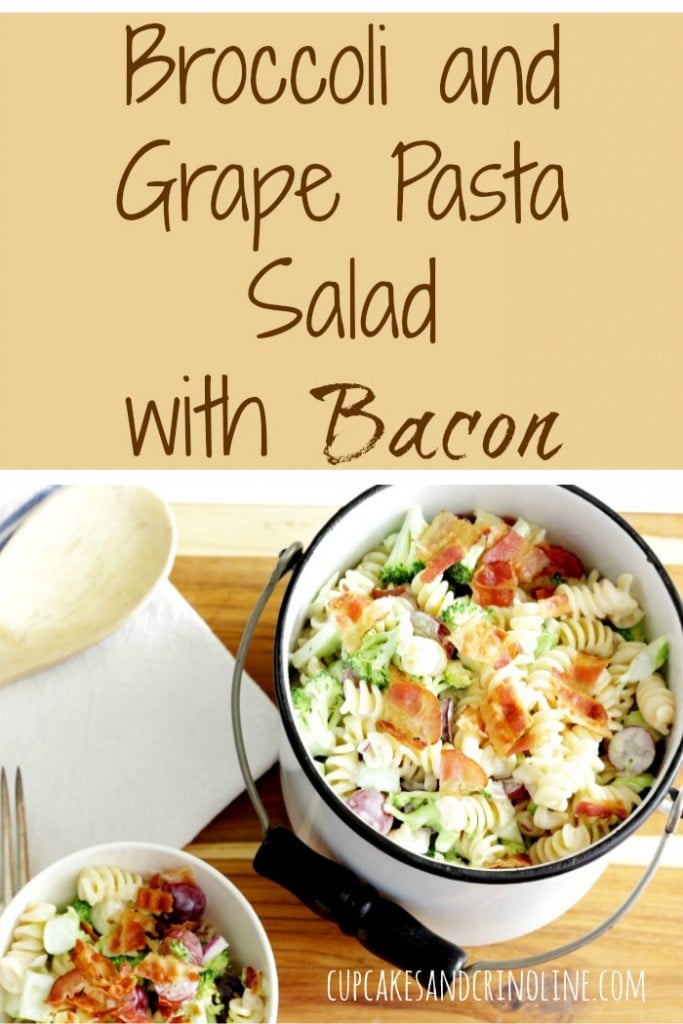 This salad has everything all in one ~ my kids said it was perfect because it had fruit (the grapes), a veggie (the broccoli) and bacon….everything is always better with bacon.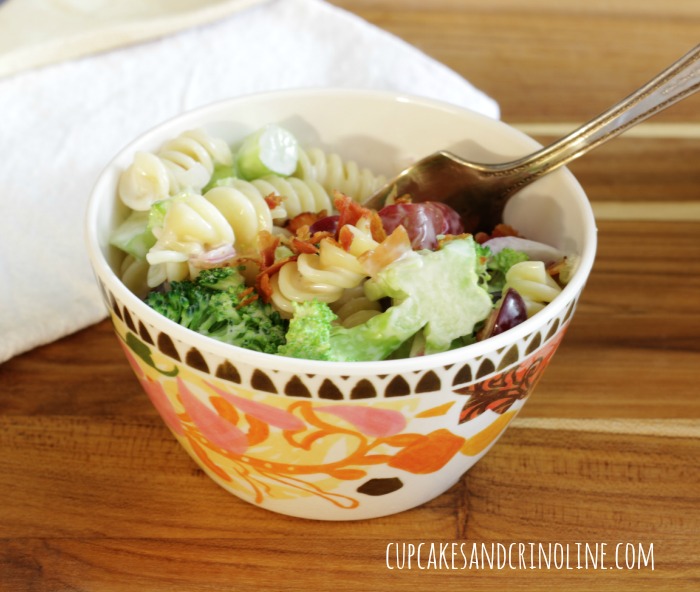 Broccoli and Pasta Salad with Bacon Recipe
1 box of rotini pasta
2 pounds of fresh broccoli crowns
2/3 cup sugar
2/3 cup chopped red onion
2/3 cup red wine vinegar
1 tsp. salt
2 cups mayonnaise
4 cups of seedless red grapes, halved
1/2 pound bacon slices, cooked and crumbled
1. Prepare pasta according to the directions on the package cooking al dente.
2. Cut broccoli florets and separate into small pieces; finely chop stems.
3. Whisk together sugar, red onion, red wine vinegar, salt, and mayonnaise until smooth.
4. Add broccoli, pasta, and grapes to the above dressing. Cover and chill 3 hours.
5. Add bacon just before serving.
Serves 10 to 12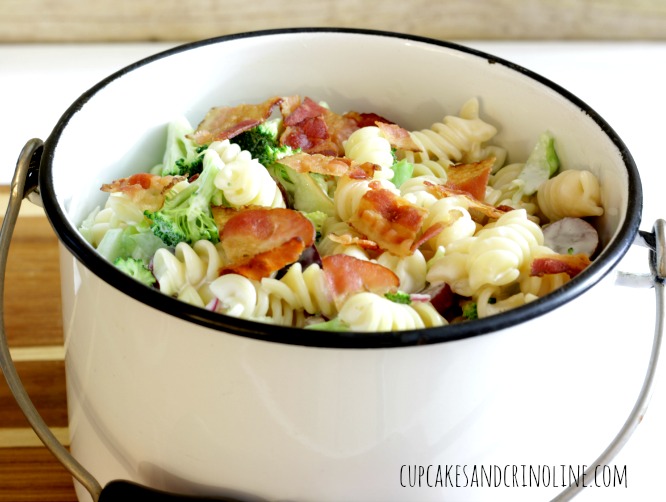 There you have it! A great side dish for any upcoming summer occasion.
If you're looking for more Salad Inspiration you can check out some of my other recipes here: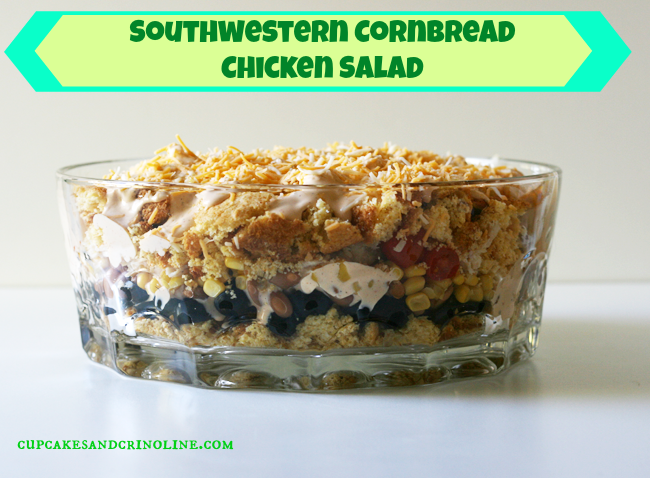 Southwestern Cornbread Chicken Salad