Are you new to Cricut Design Space? If you just purchased your first Cricut machine, the software may be a mystery to you. That is why I created the Beginner's Guide to Cricut Design Space. It covers all of the basics you need to know to start creating with your new Cricut machine as well as how to use Cricut Design Space. The same manual applies no matter which Cricut you purchased. So download your Cricut for beginners' guide for free below, jump in, and start creating amazing projects with your machine.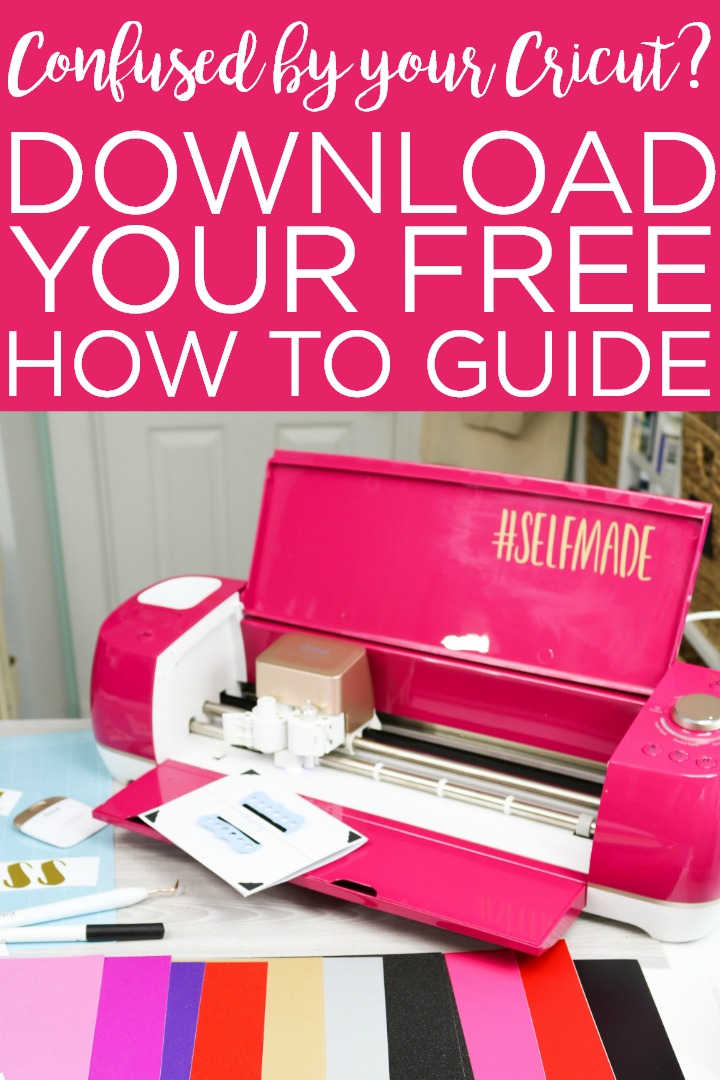 What topics are in the Cricut for beginners' guide?
Getting started – everything you need to know about setting up your new machine.
Templates – what are templates and why would you use them?
Images – the vast image library on Cricut Design Space can be confusing. Let us guide you!
Text – how to use your own fonts plus Cricut fonts.
Shapes – add basic shapes to your design.
Upload images/files – learn how to upload your own images as well as SVG files you find on the web.
Layers – how to work with layers to change up your project.
Saving projects – save your work and even share it with others.
More options – get a little more advanced with these features.
Cut it out – it is time to fire up your Cricut and make something special!
Now, are you ready to get creative and use your Cricut machine to its full capacity? Whether you have a Cricut Explore or a Cricut Maker, this is the one guide that will show you where to start. Enter your email below and the 22-page guide will come right to your email. Download, print, and reference this Cricut Design Space tutorial as many times as you would like!
Download the Beginner's Guide to Cricut Design Space HERE:
If you have any issues with the guide or the download itself, please email thecountrychiccottage@yahoo.com with your issue. I will try to straighten it out ASAP!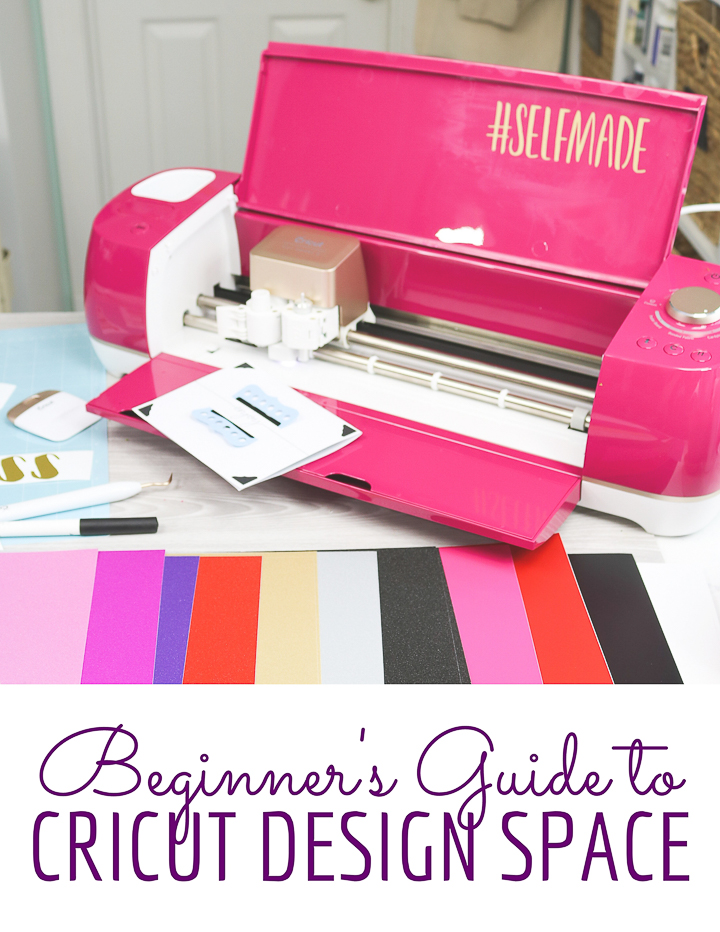 Y'all enjoy and make all of the things! Once you know the basics of Cricut Design Space, the sky is really the limit with this machine. This is the best Cricut Design Space Tutorial you can find! It has everything you need to know to master your Cricut.
Need more help? You can subscribe to our YouTube channel here as we have videos every week to help you with your machine.
So you just want to know which Cricut machine you should buy? Click here to see our comparison of the Cricut Maker versus the Cricut Explore. Then you can use this Cricut for beginners' guide for yourself!
New to Cricut?
Sign up for our email list here to download the Beginner's Guide to Cricut Design Space for FREE today!
Sign up to get the guide emailed to you!