Who doesn't love donuts? Jen Goode from 100 Directions is back this month with some cute donut tags that the kids are going to love! Get the free printable and learn how to turn it into tags below!
We love personalizing our stuff around my house. Today I'm going to show you how to make these cute donut tags. You can use these tags to personalize school supplies, add to a backpack or decorate a gift. I'm using a free donut printable that you can color yourself or print already colored. You can also make these tags using any kind of paper or printable. Use your favorite coloring pages or doodle a design on paper and tag fun tags. The kids can make their own tags with art they create too!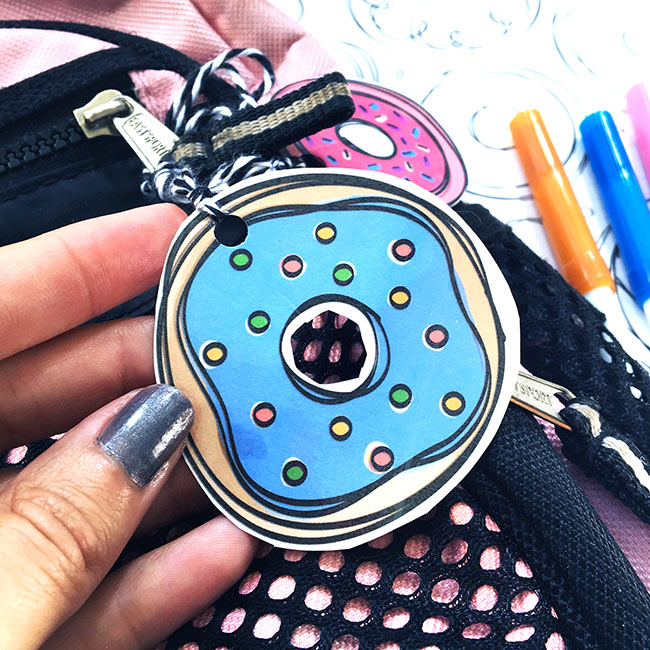 Make Cute Donut Tags
Best low calorie donut we'll ever have! These tags can be used for so many different things. We like to make our own tags for the kids' backpacks and lunch boxes without adding name tags. These are easy and quick to make and the kids can help through the whole process.
Materials:
Clear packing tape
Hole punch
Twine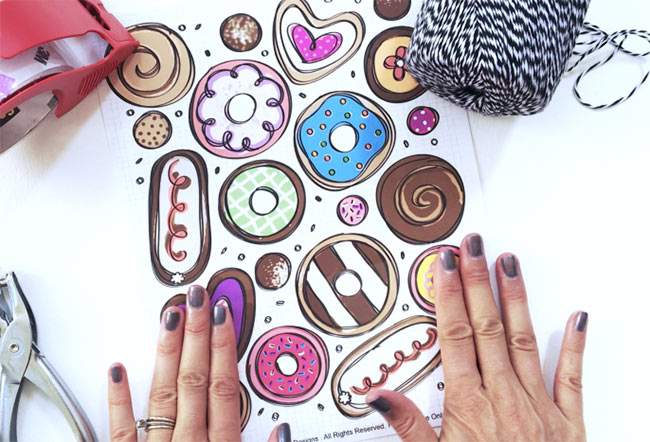 Instructions:
Print out the donut printable. There are two versions, one is pre-colored and one you can color however you'd like.
Cover the front and back of the printable with packing tape. You can cover a smaller area if you know you won't be using the entire page for your project.
Cut out the donut(s) you want to make into tags.
Punch a hole at the top of the donut art, leave about a 1/4 inch.
String twine through the hole. Attach to whatever you'd like.
You can add extra embellishments like glitter, buttons or write a note on your tag.
Tip: if you don't have clear packing tape, use regular transparent tape (the kind you use to wrap gifts). You'll need more of the tape to cover the page, but you can also just cover the individual art images as you need them. We also like to use decorative duct tape on the back side of the art instead of leaving the paper plain white.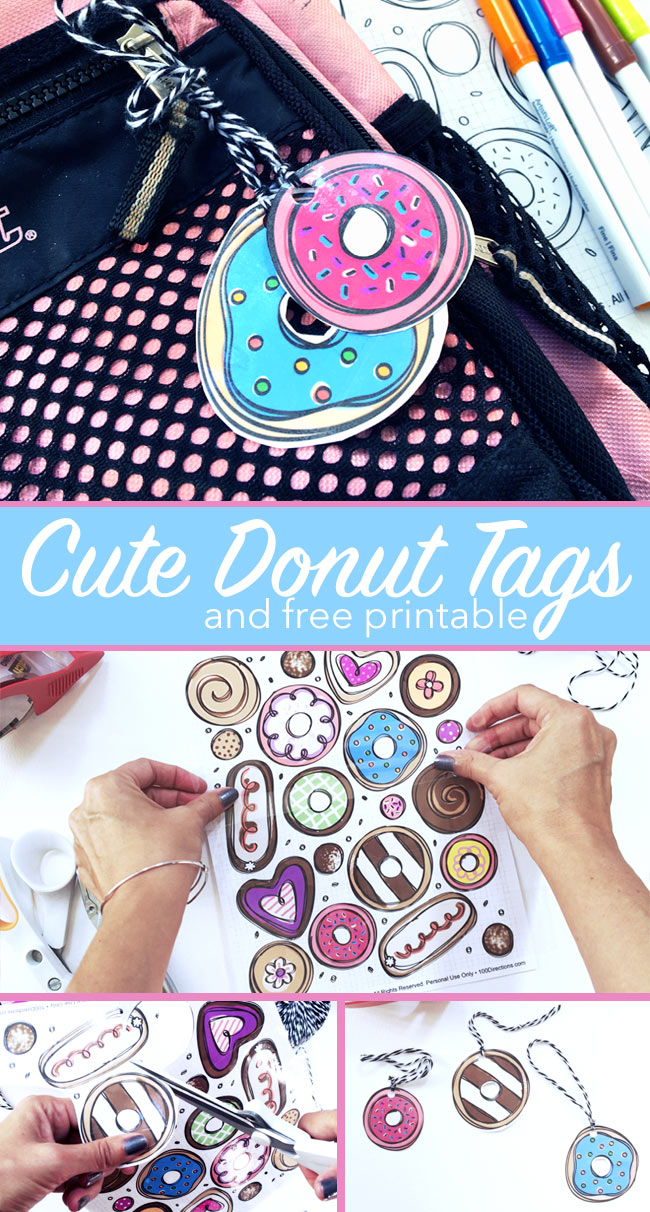 Get the free donut printable from my blog: Donut Coloring page and Printable designed by Jen Goode
After you make these cute donut tags, you can make all kinds of other fun tags with your favorite printables or art you make yourself. You can also have the kids write their names and then color the page and turn that art into personalized tags for their bags. Try coloring index cards so you don't have to cut anything out. Get started and make your own cute donut tags today!