Today I am over at Craft Test Dummies trying out Brushstroke Mod Podge. I thought I would share one of my projects with y'all. I actually turned an embroidery hoop into a place card for Thanksgiving. Ready to see how?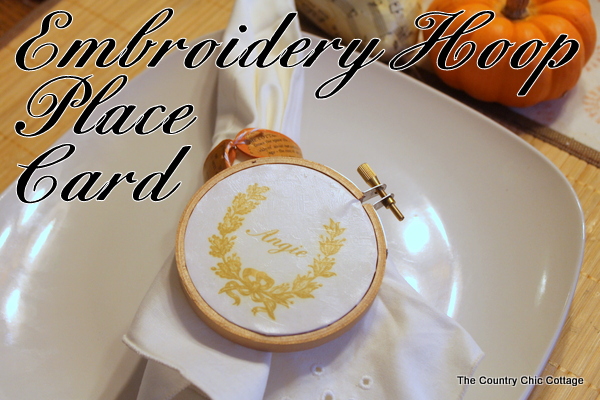 I used a three inch embroidery hoop that I received from
Consumer Crafts
. I then printed an image from
The Graphics Fairy
which I added my name into. I also changed the color on my computer before printing.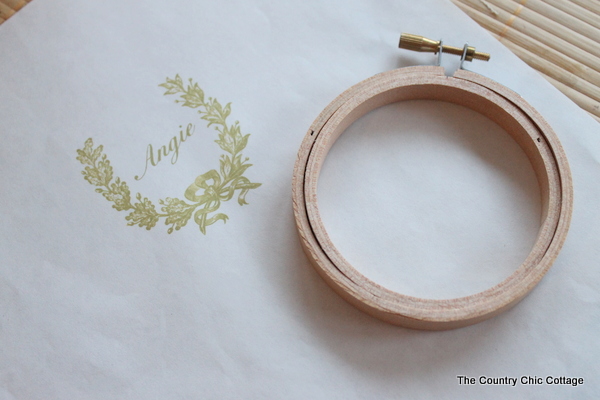 I printed the image on the thinnest piece of paper I had at home. I worked it around the inner part of the embroidery hoop until I was able to get the outer hoop on.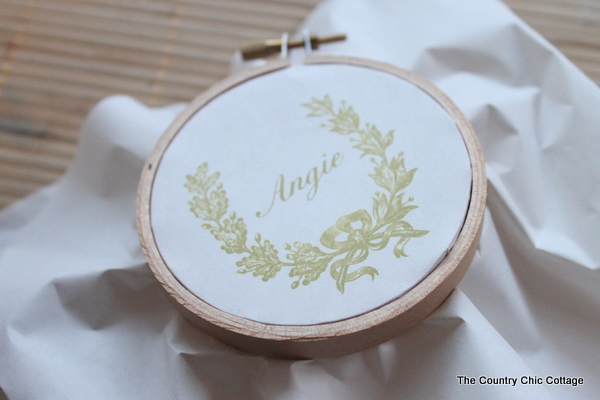 I then used my craft knife to cut away the excess paper on the back. I then broke out the Brushstroke Mod Podge to add a little elegance to my project.
I did small criss cross strokes all over my project. Brushstroke Mod Podge leaves behind the actual strokes of your brush when dry. It left this one looking more like a miniature painting rather then something I made in 5 minutes.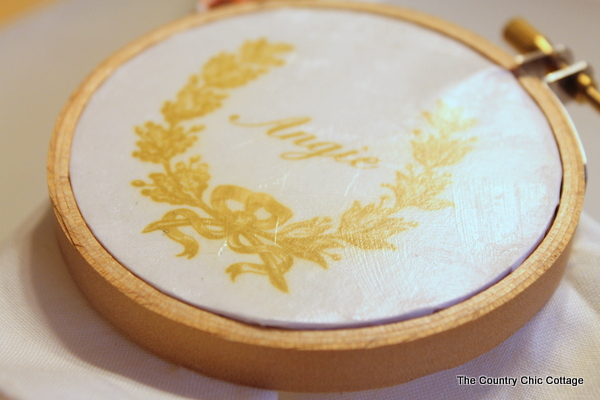 I added it to my table for a cute Thanksgiving place card that no one will forget.