I love the look of a white faux animal head on the wall. I thought I would have some fun and make some miniature ones with wood toys. Make these faux animal head trophies for any room in your home. Your son might love a dinosaur head on his wall. Paint them any color to go with your home decor as well. This one was first posted over at Crafts Unleashed but I am posting it again here in case you missed it.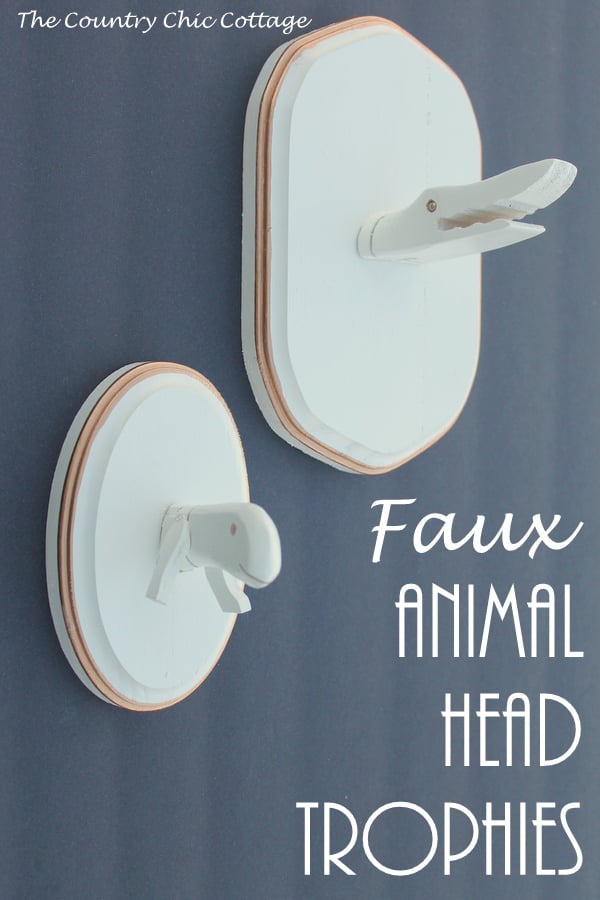 Supplies to make your own faux animal head trophies: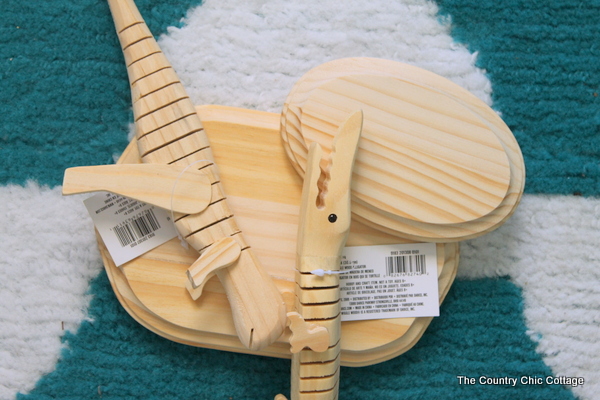 Begin by cutting the heads off of your animals. Remember they are only wood toys and will not suffer during this step. Decide the best area to cut off before beginning.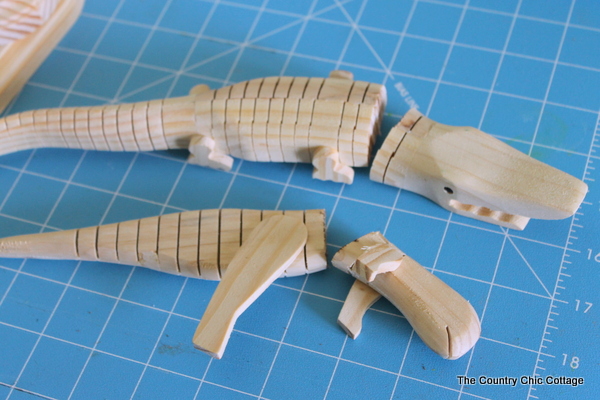 Sand the edge that has been sawed smooth. Get this edge as even as possible so your animal head will lay flat.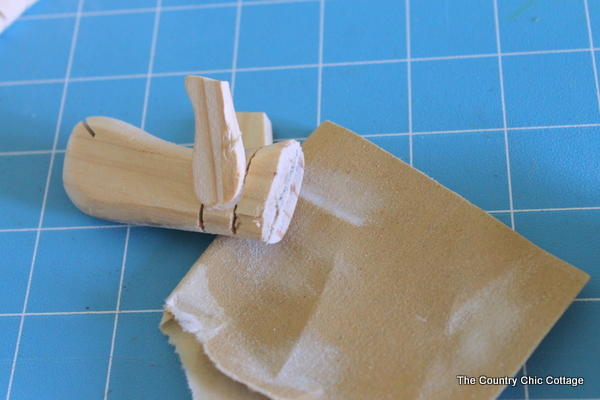 Glue the heads to the plaques with a quick setting glue. Hot glue will do fine or something like Krazy Glue. You want it to set quickly as the heads will fall over if you let go.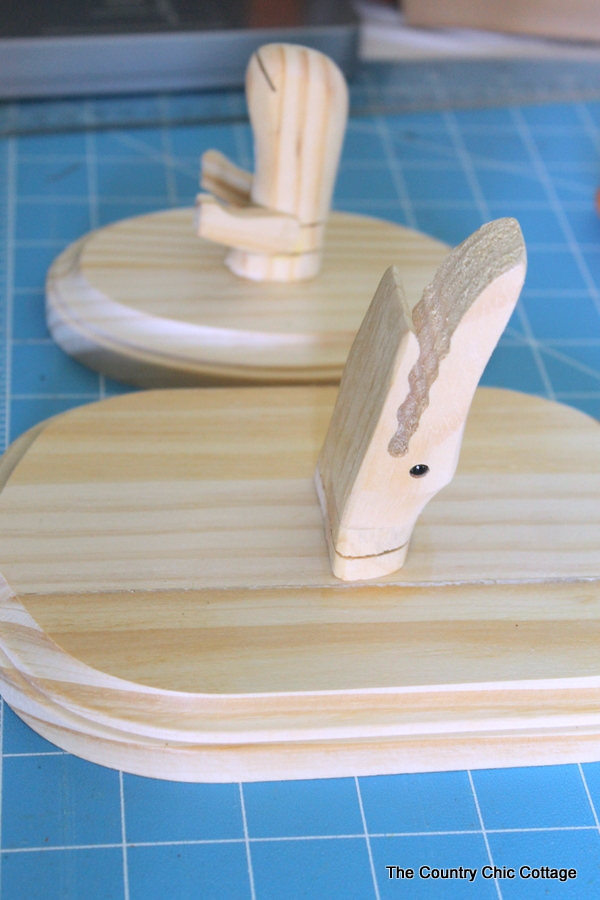 Allow the glue to dry completely, then paint the entire project with white paint. You can brush it on or take these outside and use a white spray paint. Add as many coats as it takes to cover your project completely. Allow to dry then add gold leafing around the edge with the paint pen if desired. I thought this leafing detail really made these stand out. I also added some gold leaf for the eye on each head and a smile on the dinosaur.
Add a sawtooth hanger to the back and you are ready to hang these in any room in your home.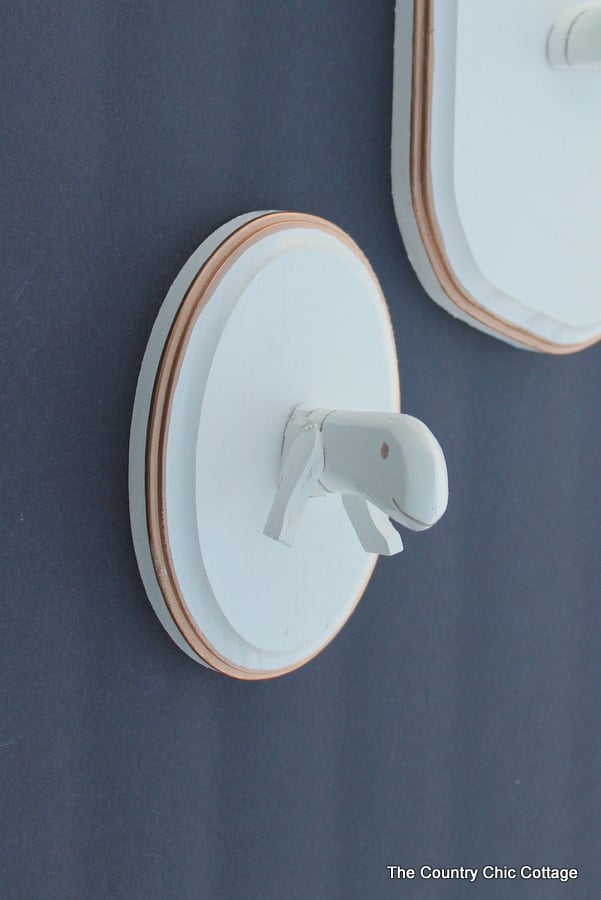 These faux animal head trophies will be a great addition to your home. They will be smiling at you from the wall of your family room or bathroom! Imagine a collection in a little boy's room painted in primary colors. Amazing.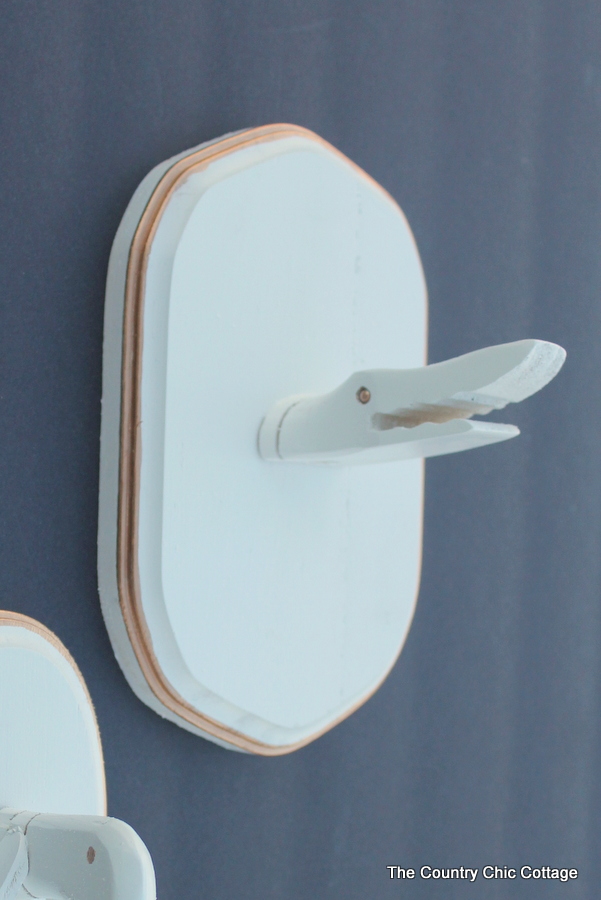 This is a super simple project that will add a touch of whimsey to your home. Make these faux animal head trophies today with the wood animals of your choice. You will love them!