This guest welcome basket is the perfect addition to your holiday. Add this to your guest room and welcome those over night guests with everything they need for their stay. After all, it is your job to make your guests as comfortable as possible right? A small basket of necessities is all that is required to make that happen this holiday season.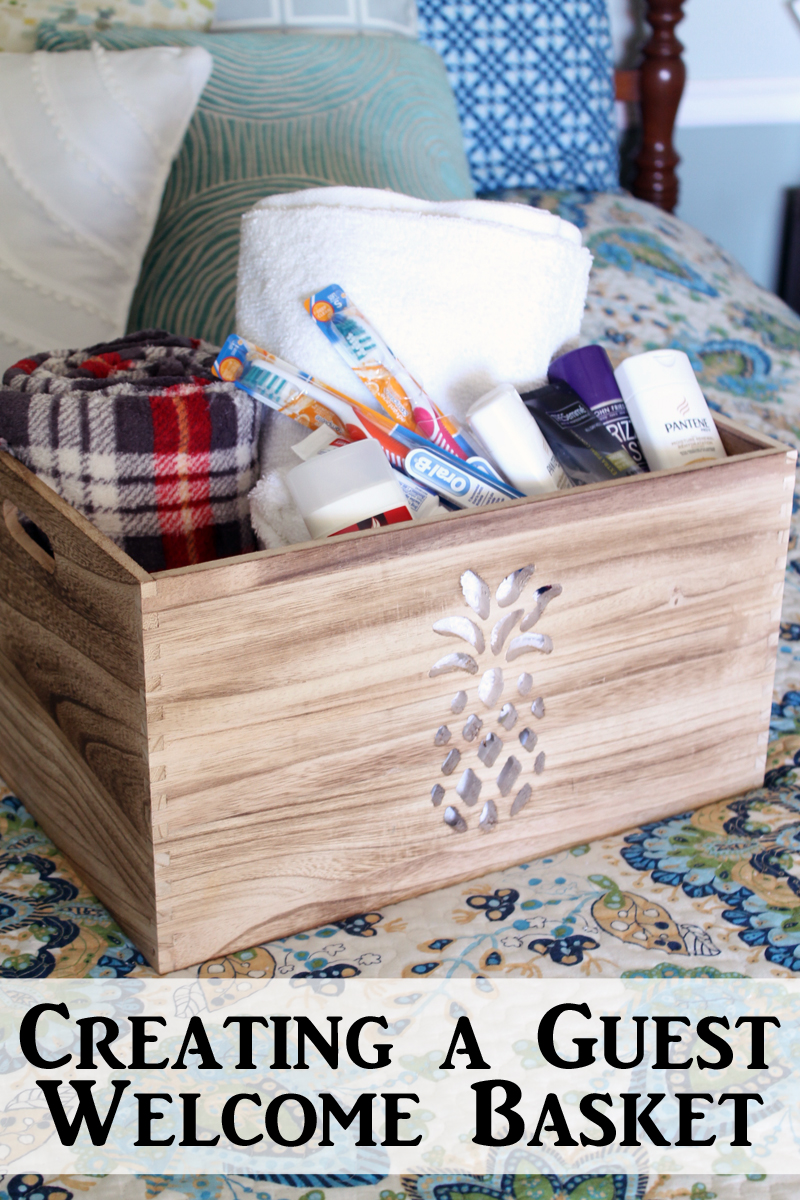 This post is sponsored by Old Time Pottery however all projects and opinions are my own.
I added everything that I thought my guests would need during their stay to a fun basket from Old Time Pottery. The best part? That pineapple on the basket is a symbol of welcome or hospitality. As soon as I saw it, I knew that it would go into our guest room. I love the rustic wood feel to the basket as well. Now are you wondering what to add to your guest welcome basket? I have all of the answers for you! Just click here to read all about what I added to my basket on the Old Time Pottery blog. Some of the items might surprise you!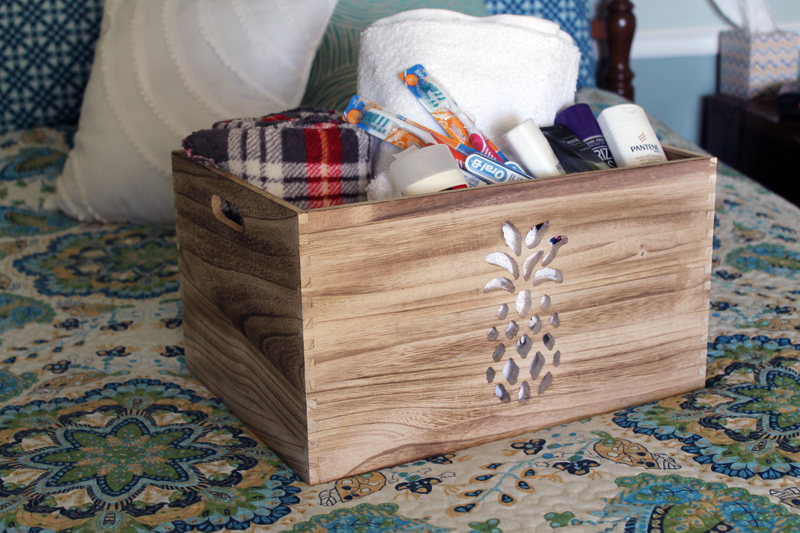 Be sure to check out these tips for getting your home ready for guests as well. You can never be too prepared for your friends and family to come stay this holiday season. Make a list then pick up everything you need to make your own guest welcome basket. Remember that you can find that gorgeous rustic wood crate at your local Old Time Pottery. Hurry and buy them before they are gone! You can use them as a guest welcome basket like I have or for any number of storage ideas for your home. Pineapples are great for the guest room but they really work in any room in your home. Plus that rustic wood will fit in perfectly around here….what about in your home?