We are continuing today with Craft Lightning week. All week long I will be sharing a craft in the morning that can be completed in 15 minutes or less. Then each afternoon I will do a round up of crafts for even more inspiration. Do you want featured in my round ups? Head on over and link up your quick craft project for a chance.
Today I am going to share with you a super simple technique for making napkin rings fast. I happened to have made beach themed ones in this case but the possibilities are endless. Ready to see the secret for making these quick?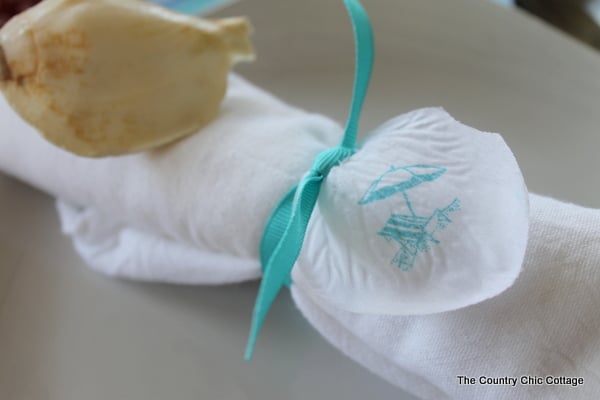 The secret is a fake rose petal! You can find these at the Dollar Tree or in the wedding section of your favorite craft store.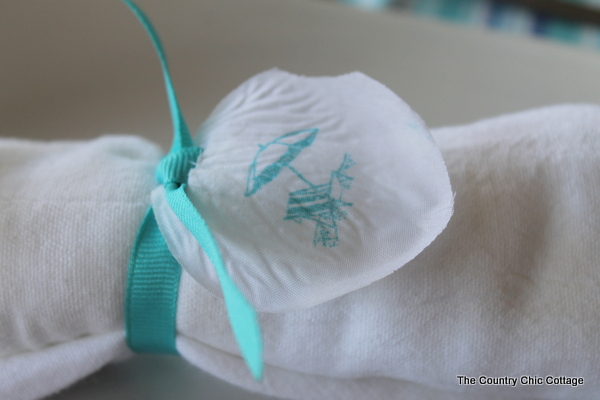 Just stamp on the image of your choice in any color ink. Cut a hole in the top of the petal and thread through some ribbon.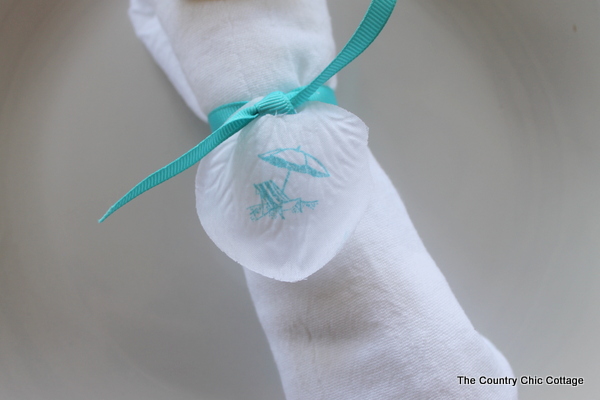 Slip in your napkin and you have a super simple and quick napkin ring that will make your guests ooh and aah.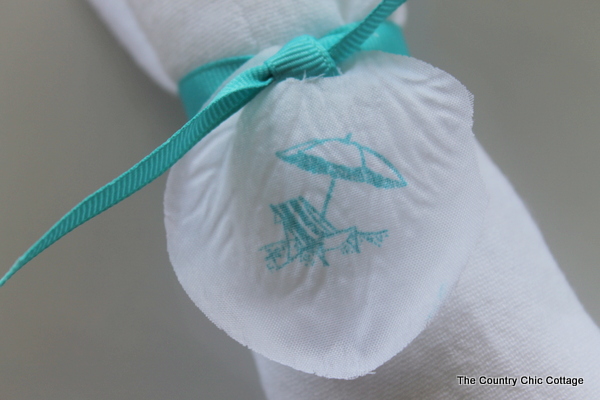 You can whip up enough of these for a party in 15 minutes or less. Probably even set the table in that amount of time as well.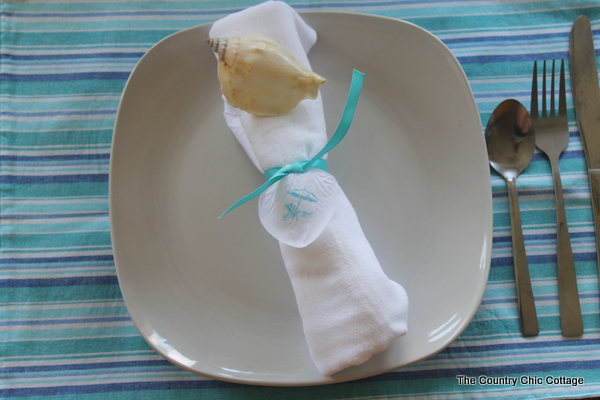 So what would you stamp on the rose petal? Any ideas for fall?