Do y'all want to see how to organize your sewing thread? A super simple quick and easy idea? Yes Pinterest is at it again. I saw
this link on organizing sewing thread
and I just had to duplicate it.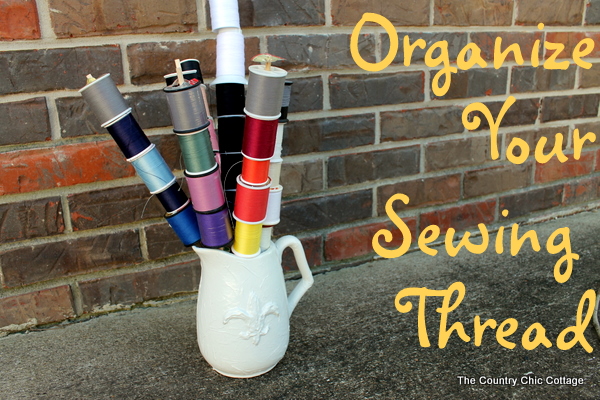 This post may include affiliate links which means a portion of your purchase will go to support this site. Cuteness right? It is like art and organization all in one. Plus it is super simple and super cheap. My kind of organization! I used
my mod podged pitcher
and just put in a styrofoam cone upside down. You can use any container that makes you smile. You can also trying buying a
white pitcher from Amazon
.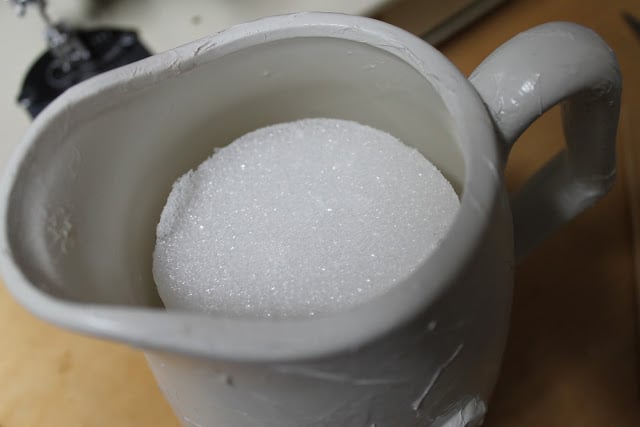 Then just insert dowels and add on your spools of thread. I have one extra long dowel cause I had some large spools also. I used packages of pre-cut dowels that you can find at Wal-mart or the Dollar Tree. Try
clicking here to order them online as well
.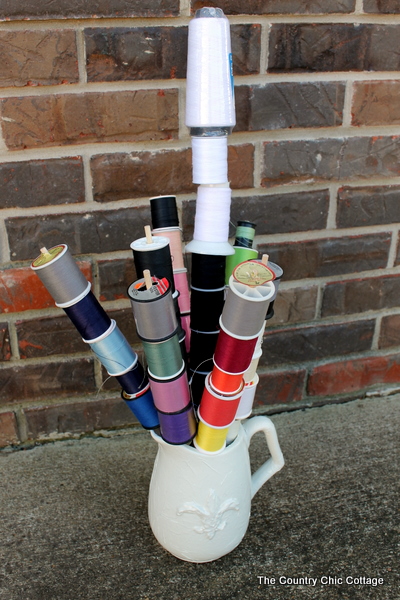 I tried to coordinate like colors on a dowel just because it looks better. You can arrange your thread anyway that you choose.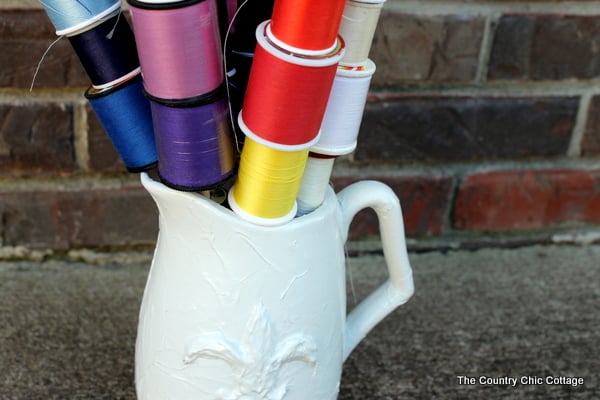 The entire thing turns into a big pitcher of ROYGBIV art but it is extremely functional. You can even get thread off of one spool if you need it without even removing any from the dowels. This fun and functional piece will look great in your craft room.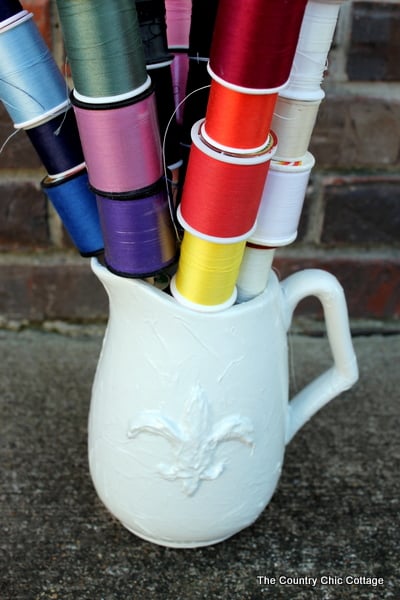 I am working on sprucing up my craft area and this one is going to fit in perfectly.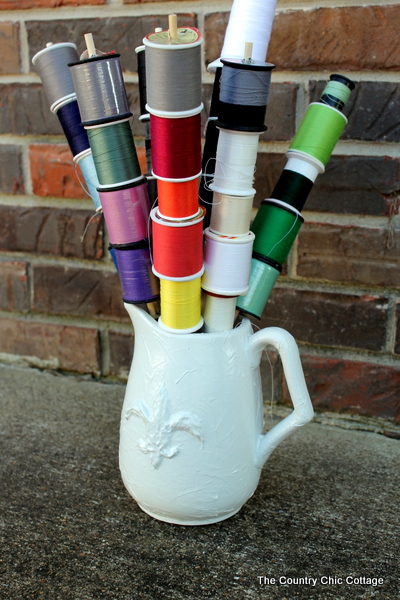 So how do you organize your sewing thread? And do you have a pitcher ready to try this one out?

See where this one ended up and more
ideas in my craft room by clicking here
. If you are short on space, you will love this craft room that is actually a portion of a walk in closet. Once your organize your sewing thread, you will want to get your space organized as well!
Declutter Your Home in 31 Days!
Clear the clutter and organize your home with our daily emails! Every day for a month we will send you a prompt to declutter! Sign up for our email list below to get started.