Jen Goode from 100 Directions is back today with a fun mini summer pinwheels printable. I love pinwheels! They are great for everything from having fun with the kids to decorating your home for summer. Be sure to print the printable below because, as always, Jen did an amazing job!
One thing I love best about Summer is all the fun opportunities to enjoy the day. We can celebrate all kinds of things. Throw some burgers on the BBQ, invite the neighbors over and you have an instant party, just because. Along with all this summer fun is the brilliant colors we can play with in our projects. So today I'm sharing a simple pinwheel project printable in fun Summer colors. You can use these pinwheels as a fun activity with the kids, decorations on cupcakes or even as a hand made garland to decorate a mid-summer party.
I've created this summer themed printable to be reversible, with 4 pinwheels per sheet. This way you'll get twice the fun out of every print you make!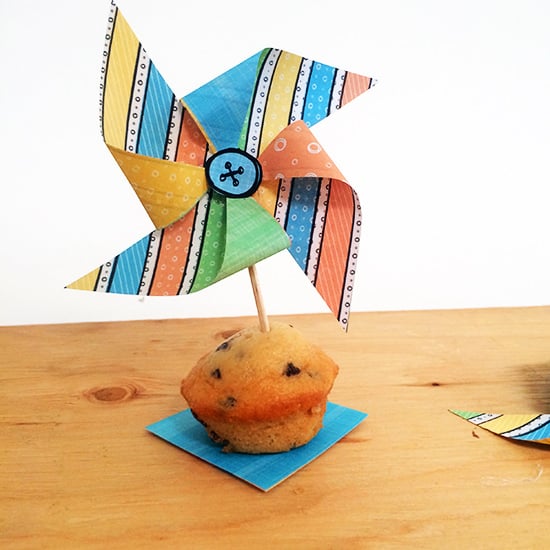 I did not make this fancy little muffin.. but I did steal it from my kids and eat it when I was finished… they already had 4 of their own. It's a business expense!
To make these cute mini pinwheels, you don't need much. You can make a whole set of them in less than 30 minutes!
Materials you need:
Free Summer Fun pinwheel printable by Jen Goode
Paper and printer
Glue – I use hot glue and glue gun
Toothpicks – only needed if you want to make cupcake picks
How to make your own mini summer fun pinwheels:
Print out the printable, each image (front and background) on each side of the paper so you end up with a double sided printout.
Cut out squares and then cut along color lines, leaving 1/4″ in center of square uncut.
Fold corner of each color toward center and glue in place. I use hot glue, so I use a small stick/skewer to hold paper in place until it adheres. Do not crease your folds.
Cut out and glue paper buttons in center of each pinwheel. Optionally use your own real buttons or other embellishments.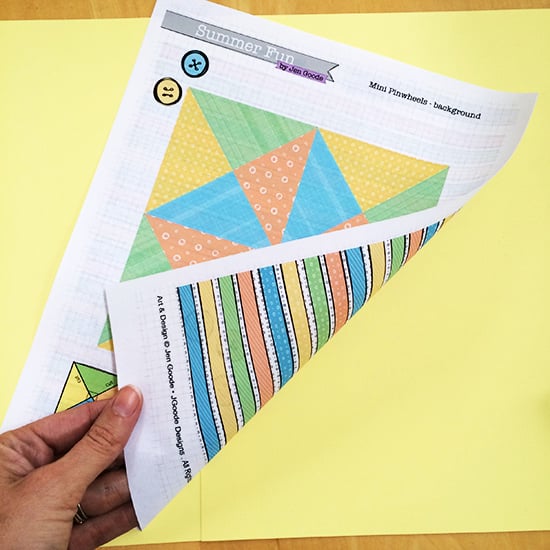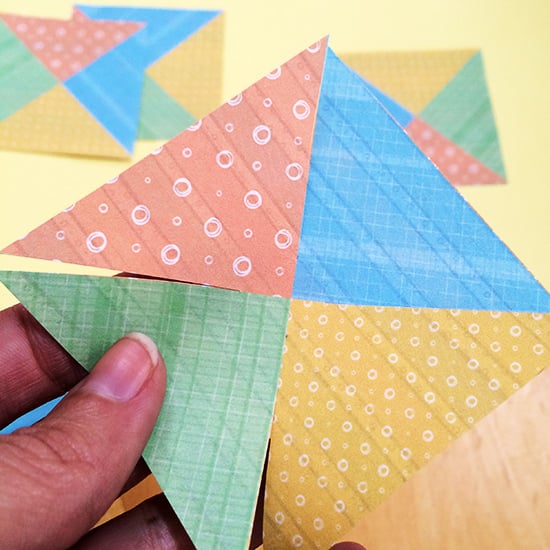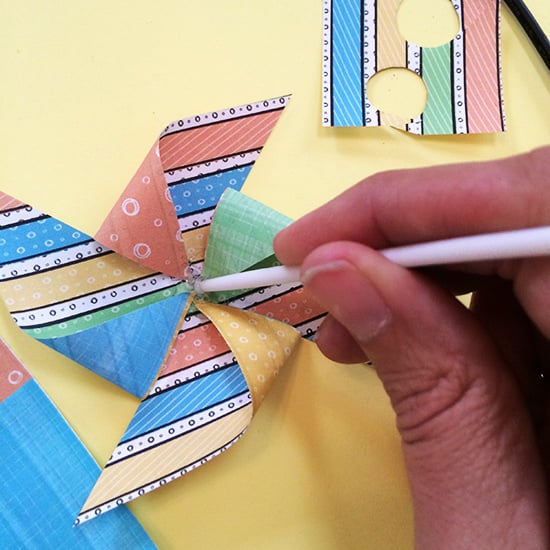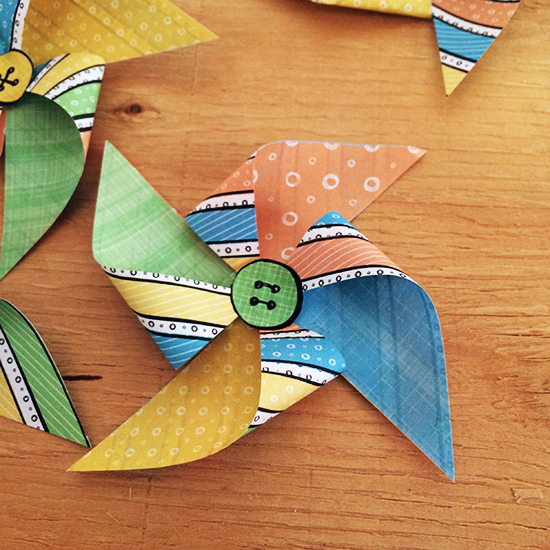 If you'd like to use these pinwheels as cupcake toppers, glue a toothpick on the back, using excess paper to cover the toothpick end.
You can also string the pinwheels to make a garland or embellish a banner. Decorate party favors, table settings and all your summer party goodies!
Download your free copy of these Summer Fun pinwheels by visiting my blog.
I'd love to hear if you use these pinwheels for something fun this summer!