We have Jen Goode from 100 Directions back again this month with a printable you will love. Do we have any mason jar fans out there? Check out the free printable mason jar art below!
Next time you get a greeting card you love, turn it into a pretty frame art piece to add to your home decor. You can adhere the card to a coordinating background paper and then frame it. Hang it up and enjoy it much longer than just opening a traditional card.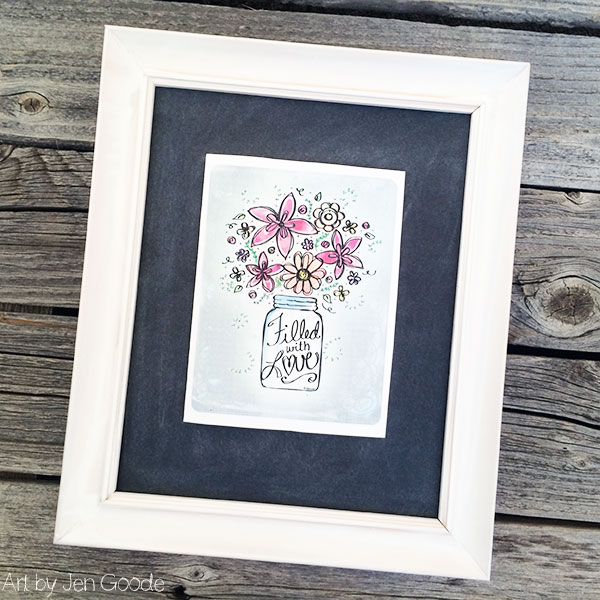 Bring a little bit of the summer flower garden inside with art. Today I have a free printable floral art card I designed that you can print and share as a card for someone special. Or you can print out this card and frame it up and display in your home. You can even give it as a gift as you'd like.
This printable art started out as a floral coloring page. I added color using watercolor paints just so I could show you a colored version. I loved how it turned out so much that I thought I'd share the colored version with you instead! Want to color your own? Try these ideas for what to use to color adult coloring books!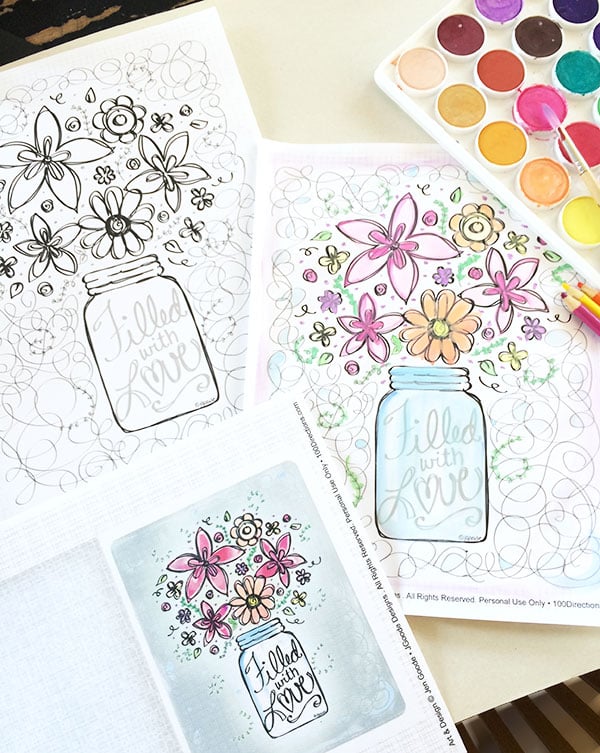 To create this same frame art look I used the greeting card sized art piece. I cut out the full card, although you can cut out just the front of the card if you prefer. Then I created a chalkboard style background paper using sidewalk chalk on a black piece of card stock.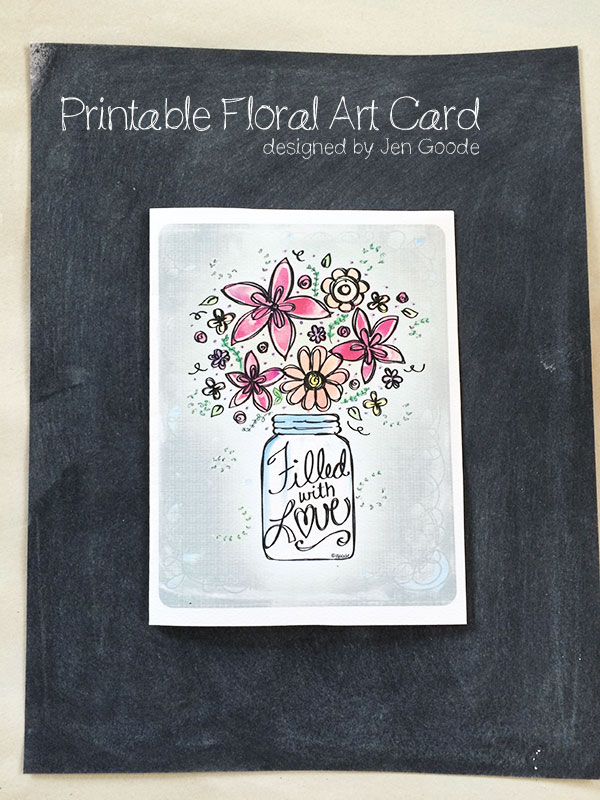 Using some standard craft glue, I attached the card to the background paper and then put it in a frame. That's it! If you wanted to add your own touch, you could go in with a little metallic pen or some glitter and add some accents to the floral art.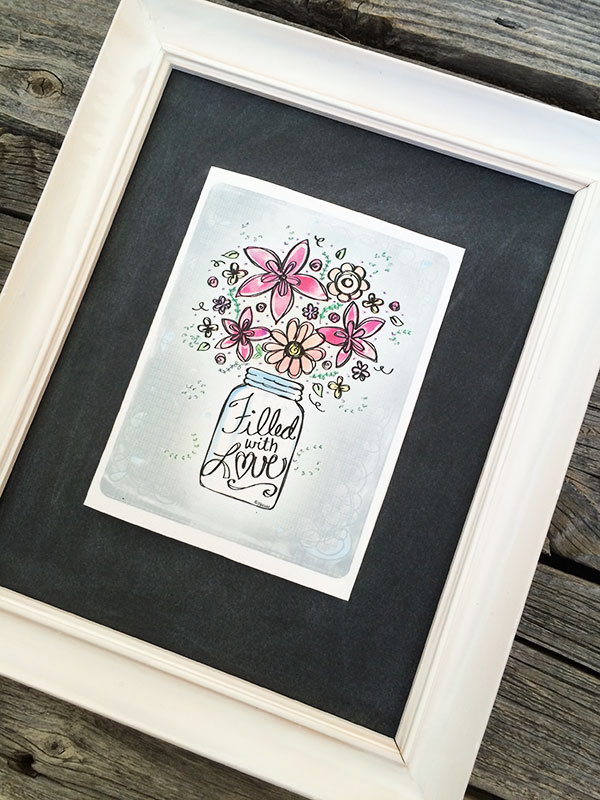 You could really make this whole decor piece in about 6.5 minutes, seriously!
Hop over to my blog and download your own free copy of this floral art card printable. I'd love to hear what you end up doing with it!
A Year of Jar Crafts
Sign up for our email list to get a FREE book with an entire year of jar crafts! 12 months, 12 crafts, tons of fun!