The fabulous Jen Goode is back this month with another free printable just for you. This time it is some pie art and tags that you can customize. Don't forget to follow Jen at 100 Directions to get even more amazing printables like this throughout the month.
This time of year it seems the air is filled with pie fragrances. School starts and I think of fall and baking. The berries are ripe, whipped cream sounds delicious… on EVERYTHING and I can't help but thing maybe we should be making more pie. So today's printable is inspired by just that… yummy pie!
Originally, Angie and I were talking about creating pretty pie wall decor. Choose your favorite recipe, print it out on a pretty paper, frame it and voila! But as I started drawing, I thought it would be fun to also create gift tags and little cards that you could use to go along with your pie art adventure.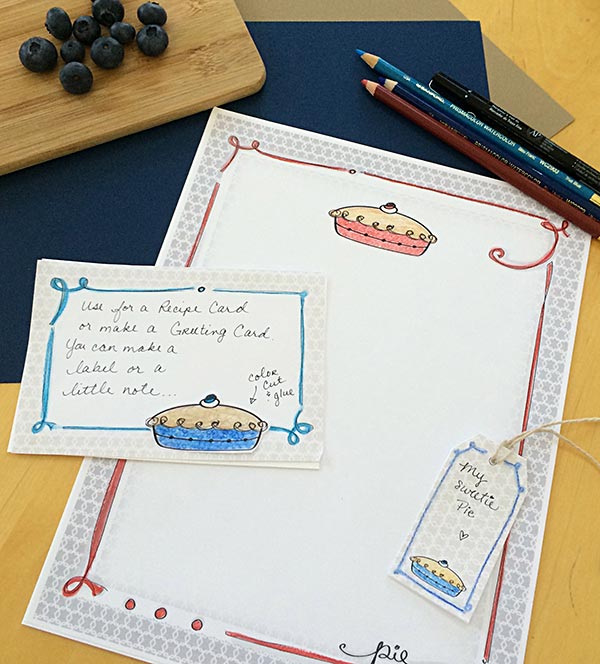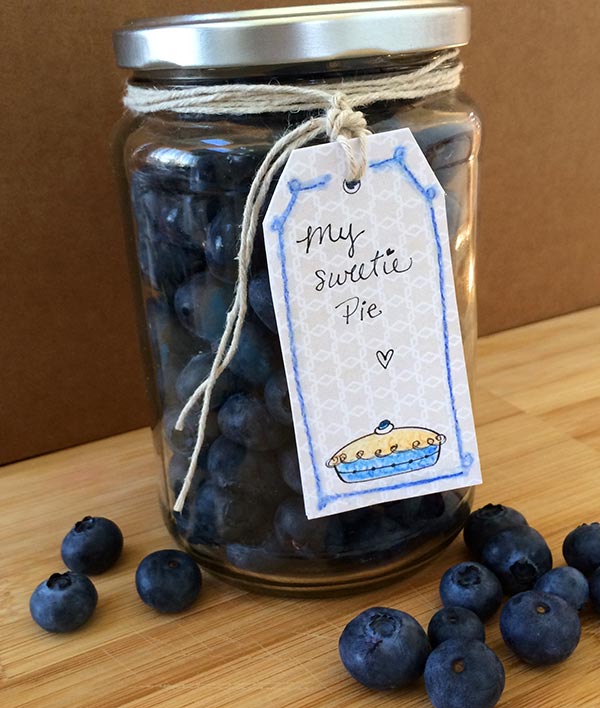 This is coloring fun for grown ups! There are two separate printables pages in this set. A full page pie art sheet that you can print, color and write out your favorite pie recipe then frame it and hang in the kitchen. There is also a page of cards and tags. You can use these pieces as gift cards and tags or labels for your pie fruit canning. You can also use the cards as recipe cards so you can share your favorite pie recipes with your friends.
Make your own adorable pie art
Download these free Pretty Pie Printables by Jen Goode.
Grab your colored pencils, paint or whatever you have and start coloring.
Cut out the pieces and use however you'd like.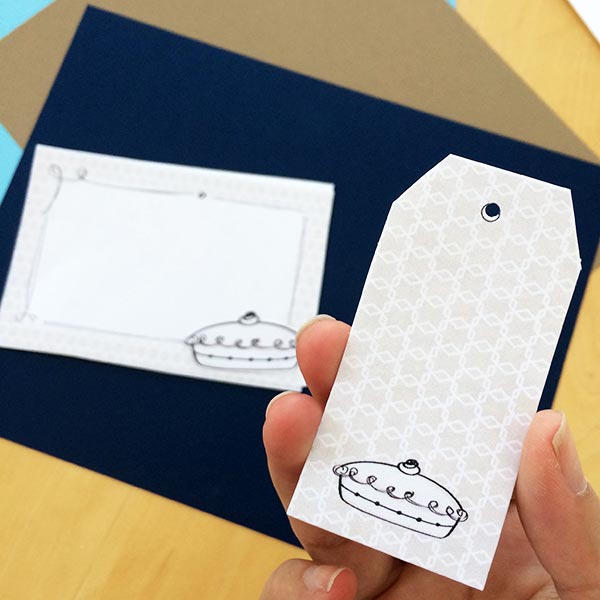 Each sheet prints as black and white with hints of either gray or tan so you can add whatever colors you like. Match it to your decor or your favorite flavors… or both – You Choose! You can also layer the printable with your favorite colored papers to create a look that is uniquely your own.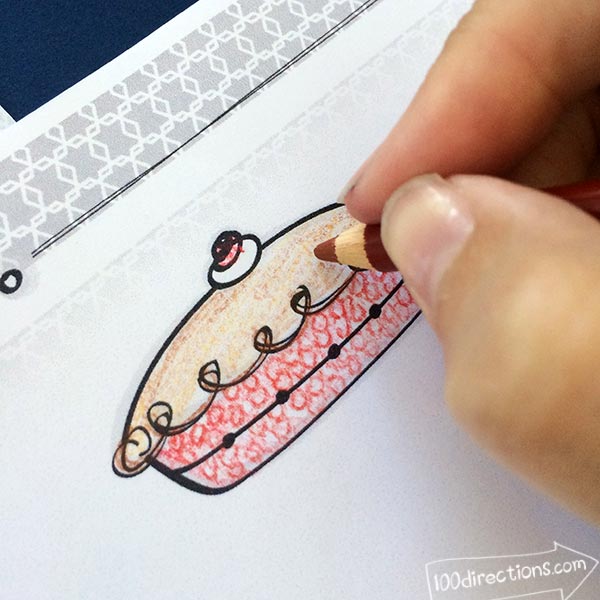 Coloring tip: I use watercolor pencils and a blending pen when I color in art like this. It's a quick and easy way to add a watercolor effect without being a pro painter. Just color with the colored pencils. Add in whatever overlapping color shading you like. Then go back over all the color with the blending pen and watch the colors beautifully blend while leaving hints of detail lines!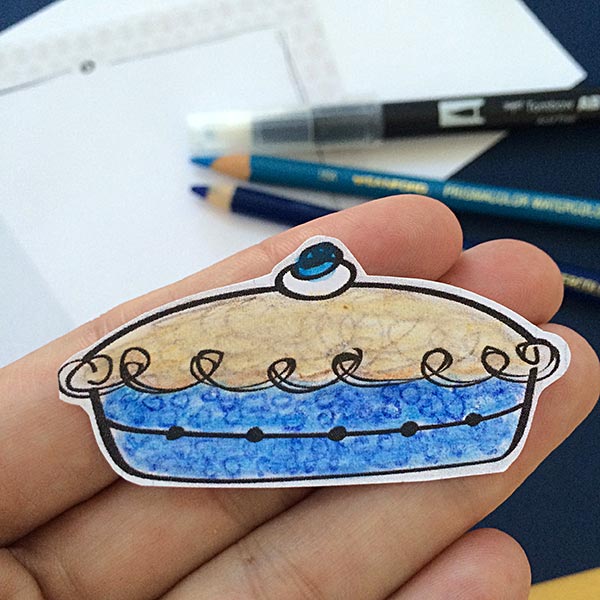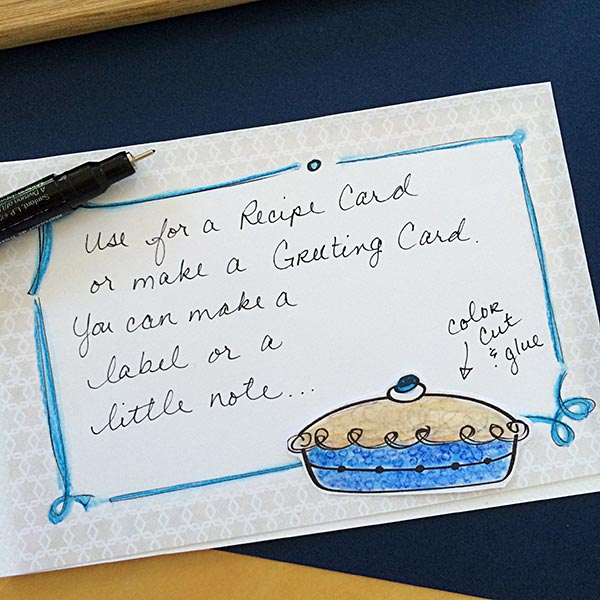 I'd love to hear what you do with these cute pie printables. As always, add your own artistic touch! Color in your own doodles or leave the art as is. Color, add glitter, or even use watercolors. Whatever you'd like to do, your creativity is definitely the cherry on top!
Thanks Jen for sharing these amazing printables today! Y'all print these and use them on your canned pie filling, pie recipes, or even a gift of a completed pie!