This is a sponsored post written by me on behalf of Dollar General. All opinions are 100% mine.
Spring is the perfect time to get outdoors and enjoy the weather. Bring along a mason jar picnic for a quick and inexpensive way to have some fun. When Dollar General asked me to write this post on spring picnic ideas the ease of mason jars came to my mind first. You can find the jars and everything else you need for this fun picnic right at your local Dollar General store. Now that is convenient y'all!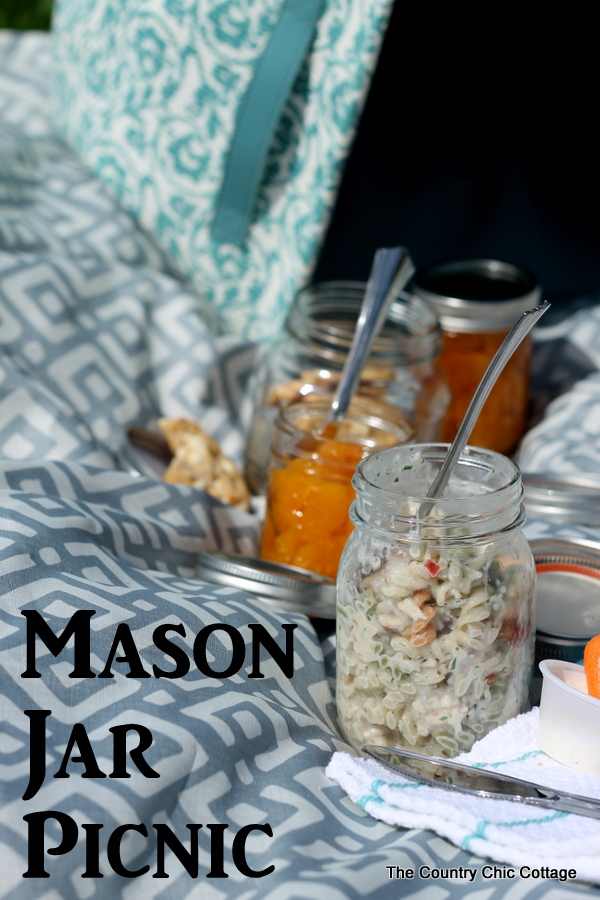 Start with a trip to Dollar General to pick up a great basket, a shower curtain for your blanket, plus all of your jars and most of your food for this picnic. Don't forget those individual mini cups in the party section because no picnic would be complete without individual dip cups!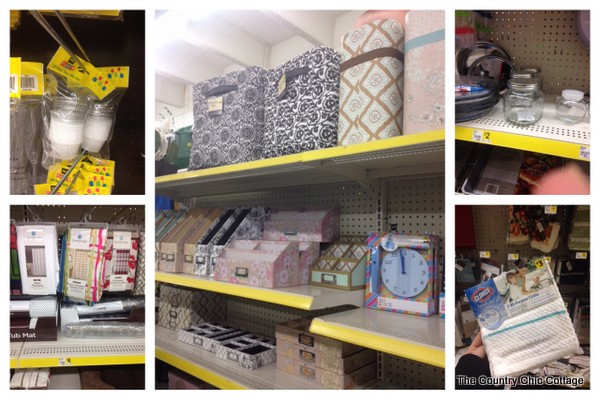 The detailed elements of this mason jar picnic are as follows:
NOTE: THIS PICNIC IS FOR TWO!
1) Pasta salad with chicken — I made a boxed pasta salad mix from Dollar General. Just add in ranch dressing instead of the oil/water combination in the instructions. Then add in a can of chicken to make this pasta salad serve as a main dish.
2) Carrots with individual ranch dressing — just put baby carrots into a large jar to share then use the individual cups from Dollar General for your ranch dipping sauce.
3) Utensils tied up with cloth — tie up plastic serving ware with a cloth from the kitchen area of Dollar General. I love a good cloth napkin especially if things get messy!
4) Mandarin oranges — add fruit to your picnic by picking up small cans of mandarin oranges and transferring them to mason jars to complete the look.
5) Cookies — no picnic would be complete without something sweet. Purchase cookies from Dollar General and stack them in these great jars you can find in the kitchen section.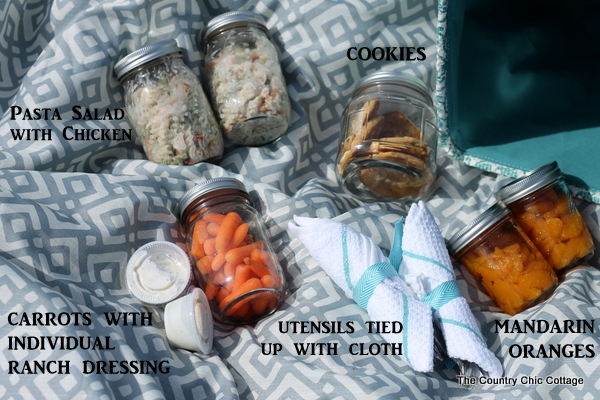 Put everything in a sturdy basket found at Dollar General along with a shower curtain for a picnic blanket. They are perfect as they have a waterproof coating already!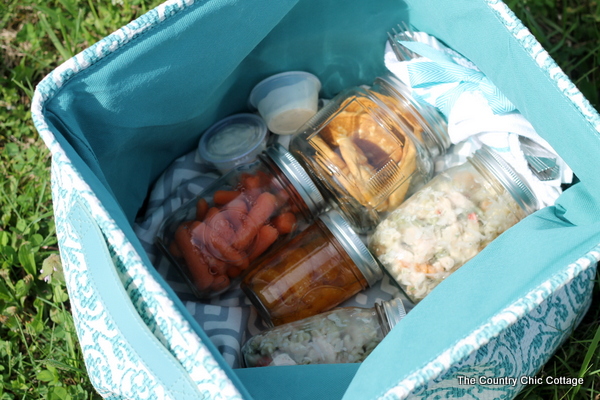 Grab your sweetheart and set up this mason jar picnic anywhere. You can have a fun and inexpensive time eating outside and enjoying the weather.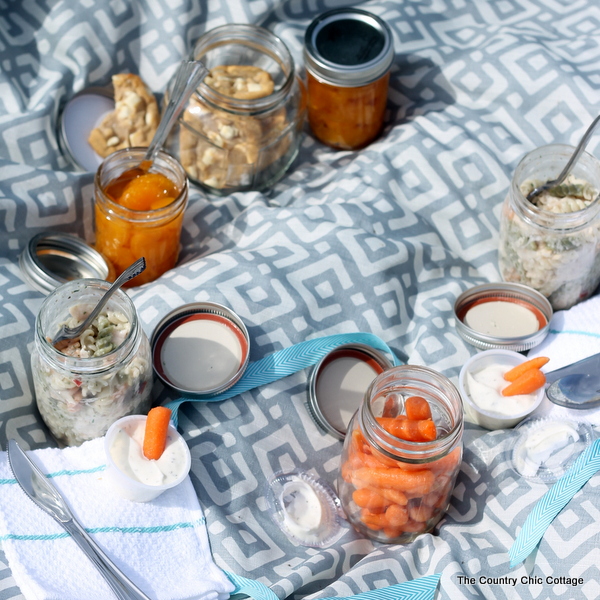 Make this part of a larger adventure or just an adventure all on its own. Everyone will love digging into these jars and enjoying a meal.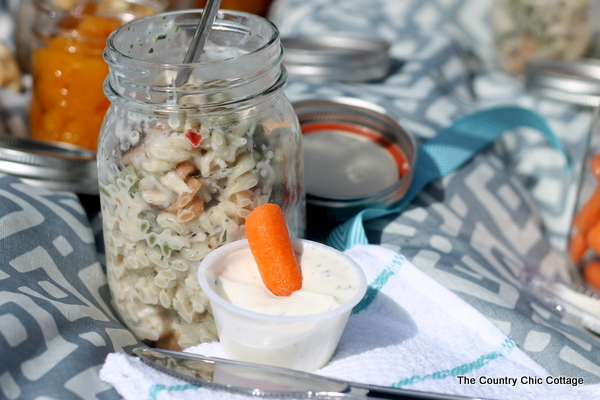 You can vary up the contents of your own mason jar picnic to adjust to your tastes. Just think of foods that go well in a mason jar and get inventive. Your lunch date will love the thought you put into this fun mason jar picnic. Be sure to get all of the supplies you need to host from Dollar General and enjoy!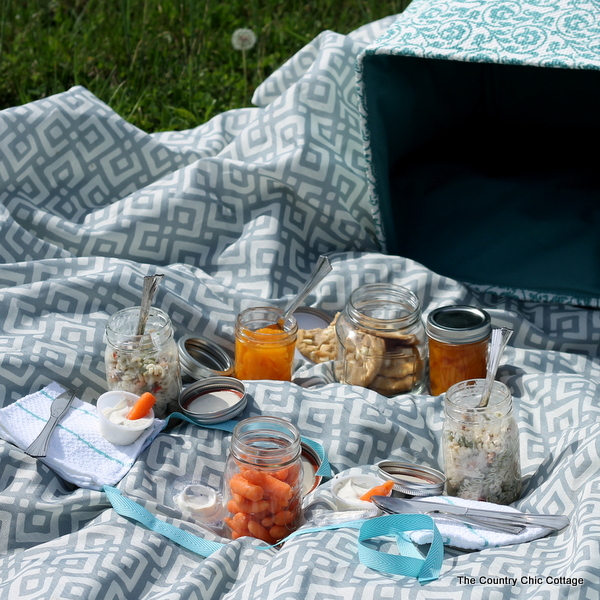 A Year of Jar Crafts
Sign up for our email list to get a FREE book with an entire year of jar crafts! 12 months, 12 crafts, tons of fun!