I am kicking off a week of mason jar wedding ideas today. I am starting with some mason jar wedding favors that are so super easy to make! Plus they look gorgeous! Don't miss any of the mason jar wedding ideas y'all — scroll down to the bottom of this post and see what my fellow bloggers have in store for you as well. You mason jar wedding will be phenomenal by the time we get done this week!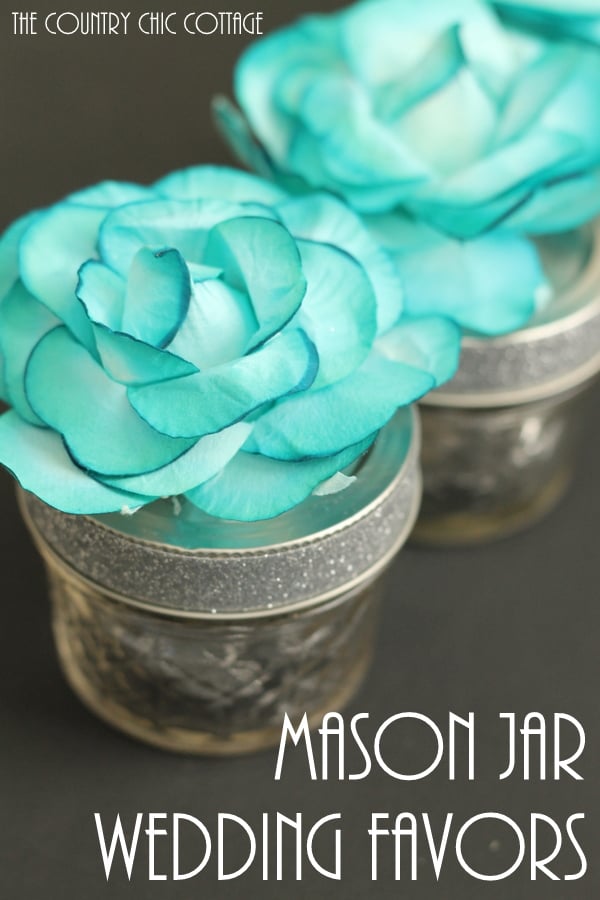 Start with the following supplies to make your own mason jar wedding favors: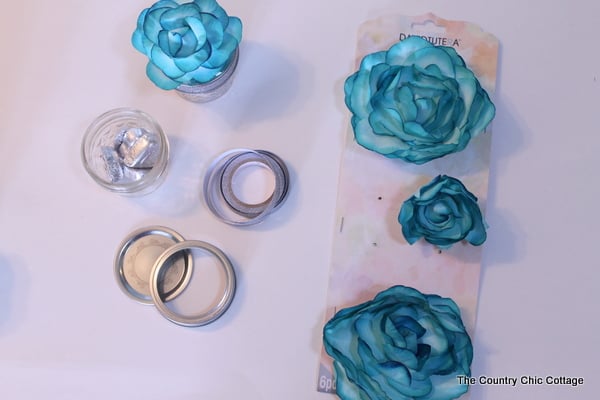 These are so easy to make that I did a quick video that is less than 1 minute long to show you just how I made them. Just hit play below to watch the how to!
Awesome right? Such a simple and gorgeous idea. Perfect to give as favors at your wedding!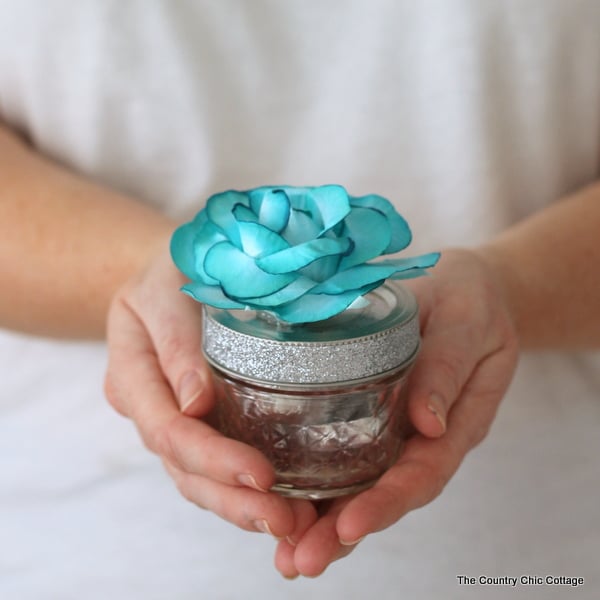 Grab your paper flowers and hot glue and make these mason jar wedding favors for your big day. They can be made in seconds and won't cost a fortune! Can you imagine an entire table full of these beauties?? Love!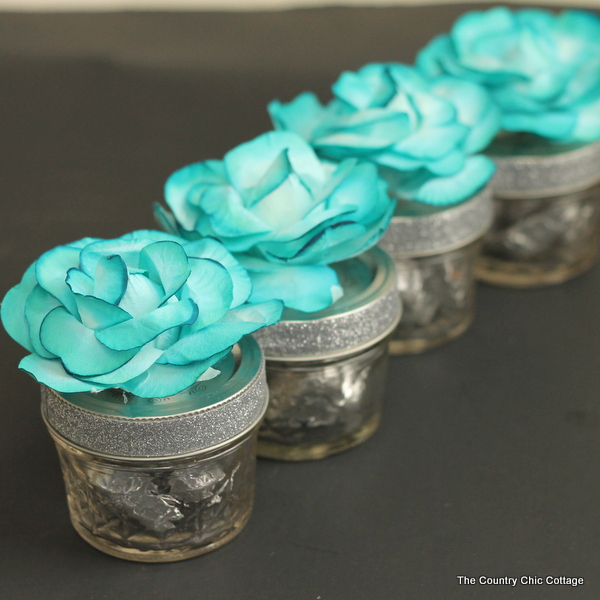 I promised y'all some more mason jar wedding ideas and we have them!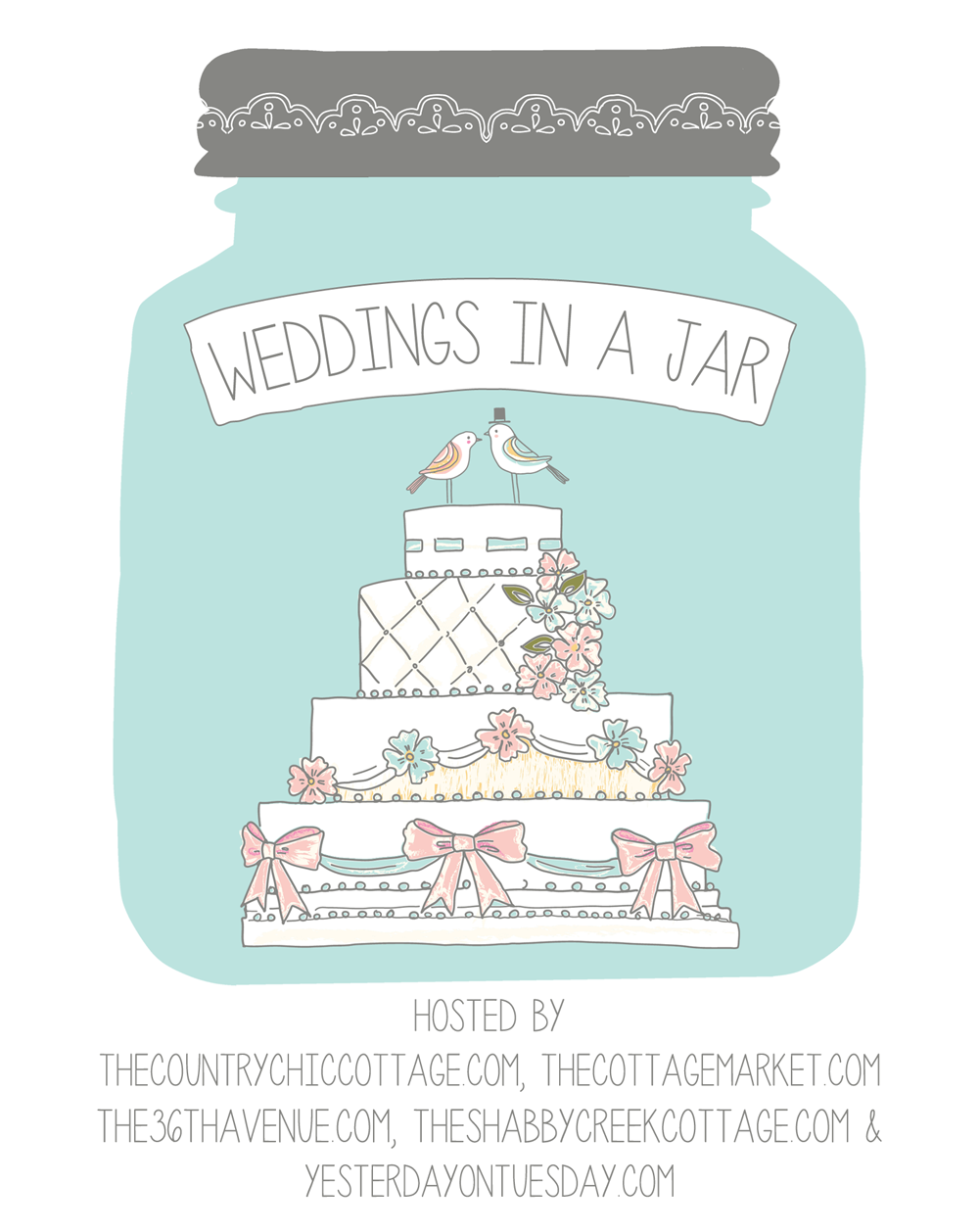 Just click on the links below to see what my partners for this series have in store for you!
A Year of Jar Crafts
Sign up for our email list to get a FREE book with an entire year of jar crafts! 12 months, 12 crafts, tons of fun!