My contributor Jen Goode from 100 Directions is back today with some printable lunch love notes that y'all are going to want to see. Print these fun notes, add to a mini book, and make your kids smile for back to school! I love the idea of popping a fun note each day into their lunch box!
Today I'm sharing a quick and easy project you can create using printable lunch love notes I've designed. The kids can help or you can make this as a gift to give to your kids – secret love notes for their lunch! I love this project because it's simple but a super fun way to let someone know you are thinking of them. Don't forget to add your own notes and embellishments for a personalized touch!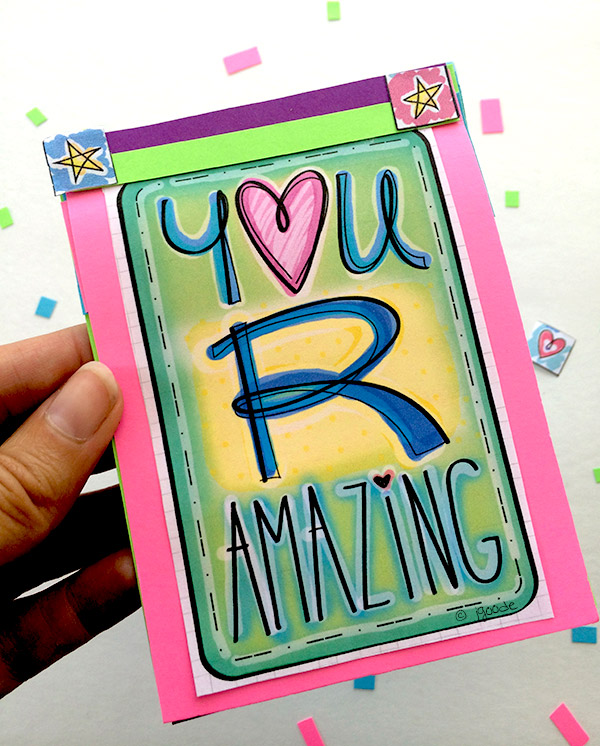 Worried about running out of ink with these pages? Did you know that if you have an HP printer you can print for just $0.03 per copy? Check out (affiliate link) HP Instant Ink and start getting your prints and ink for cheaper today!
Materials you need:
Printer and white printer paper
Colored cardstock
Adhesive
Stapler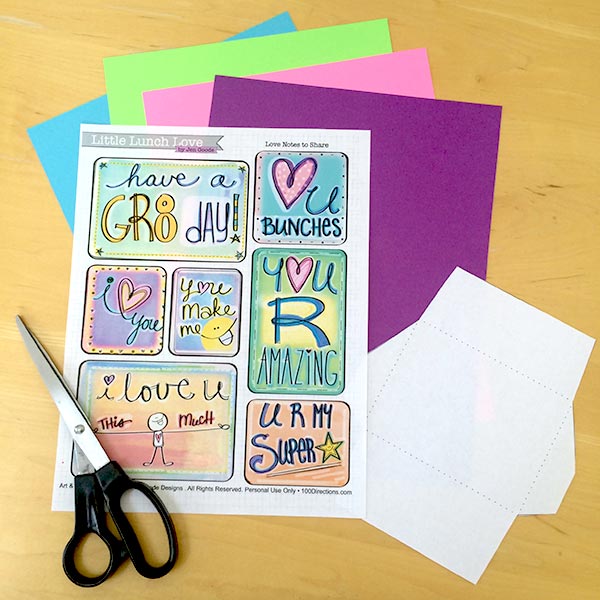 To make your own little book of love:
Download and print the lunch love notes printable and cut out each individual art card.
Use the center rectangle of the large envelope as a template to cut out cardstock pieces.
Create a "book page" by gluing each art card to one of the colored cardstock rectangles.
Add extra embellishments to each page however you'd like. I used scraps of cardstock and individual confetti cut outs to decorate mine.
Stack the pages and staple at the top. Glue a scrap of cardstock over the staples.
Voila! You're all finished.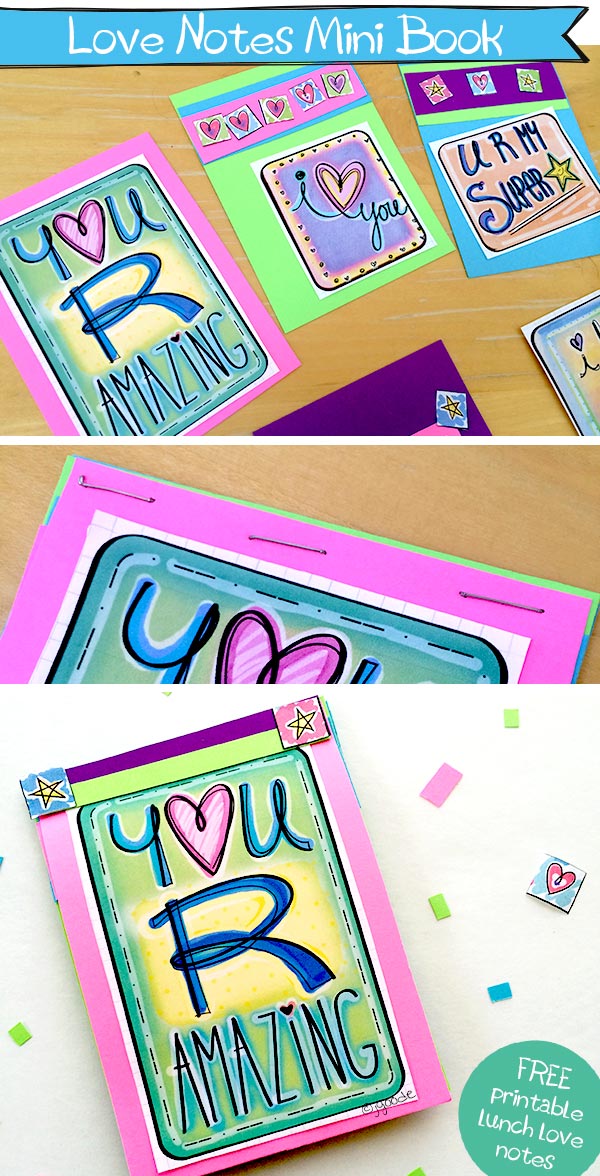 Optional idea: add a piece of white paper to the back of each colored page so when your book is finished, you can write in your own notes.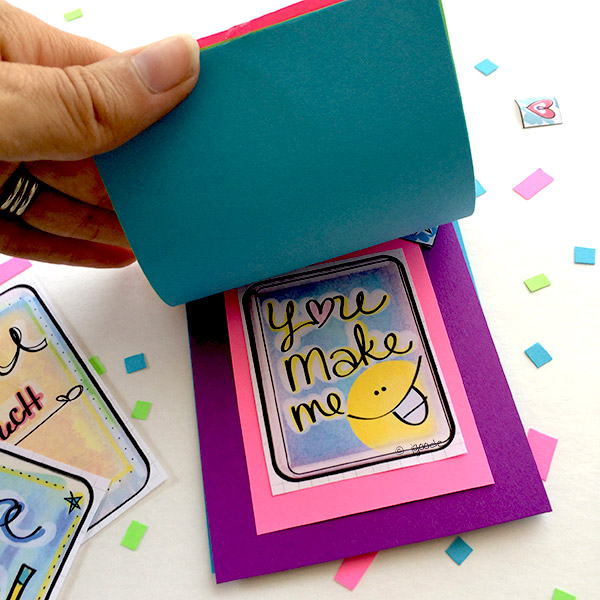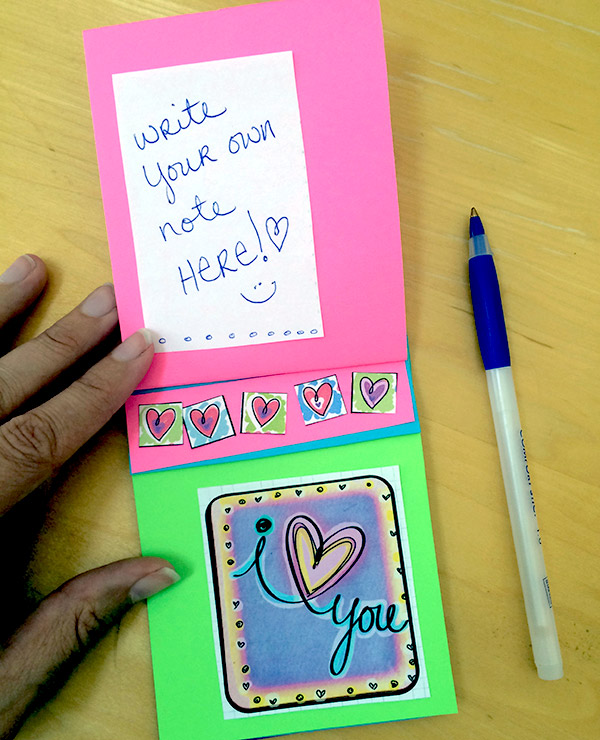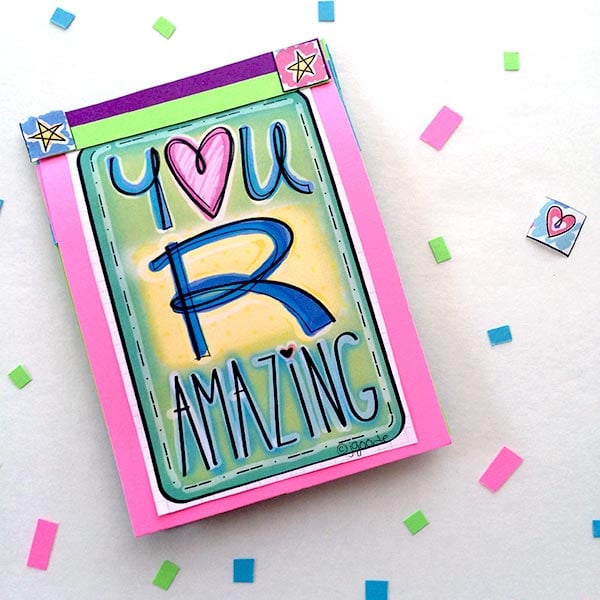 Note: This book is too large to use the envelopes provided, so you can wrap the book with twine or make your own envelope or go without all together.
I'd love to see what you create with these happy lunch love notes!
Thanks Jen as always! She is amazing y'all! Hurry and print your own printable lunch love notes and get ready for back to school (ugh!!).