Y'all remember when I used nail polish remover to print on tea towels? Well I just could not stop there. I am going to show you how monogramming a saucer with nail polish remover is super easy and a great way to add a little something to your home decor. You will be using this image transfer technique on tons of surfaces. It is quick and inexpensive. Lets get started!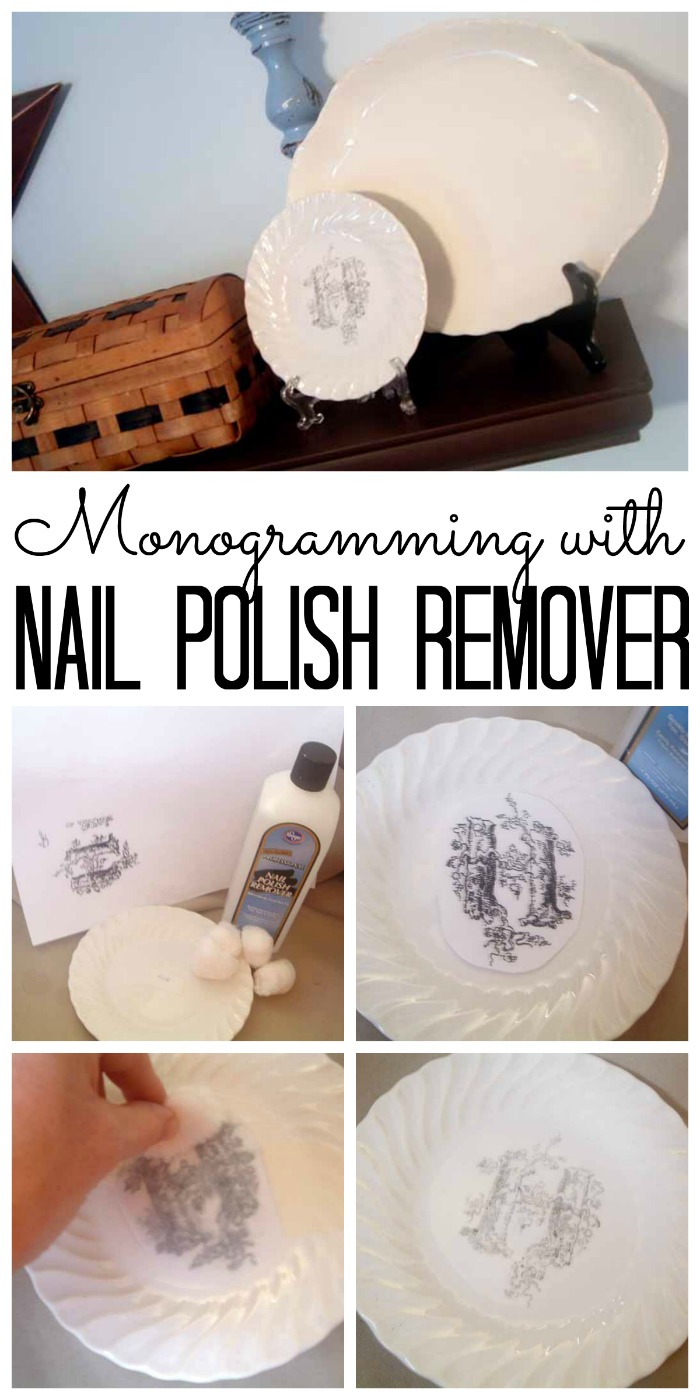 So this time I printed out a monogram from the Graphics Fairy. I found that darkening it on the copy machine just once worked fine for this saucer (which was only 25 cents at the thrift store!!). Break out that professional strength (100% acetone) nail polish remover again. I find that the professional strength works better than the regular and it is just a little more expensive. Make sure your saucer is really clean. Wipe down with alcohol to remove any residue and allow to dry. Remember that only toner based copies will work with this method and monograms will need to be mirrored before printing.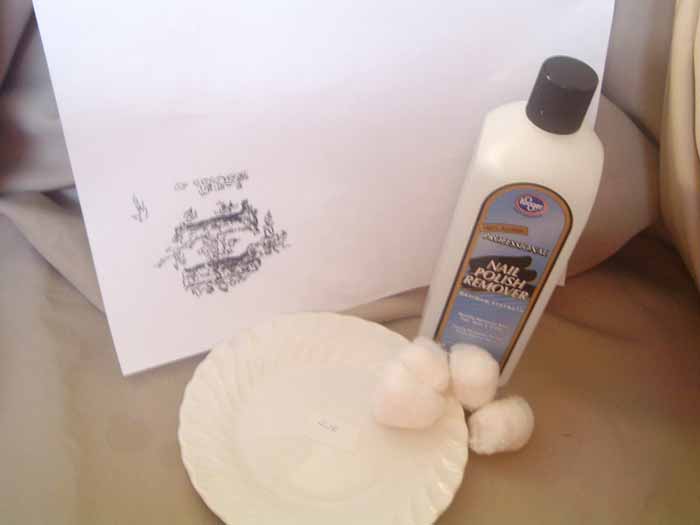 Cut out the image to the size you need. Good thing that an "H" does not really have to be mirrored — yep I forgot to mirror when I copied it. Don't forget that step for most letters….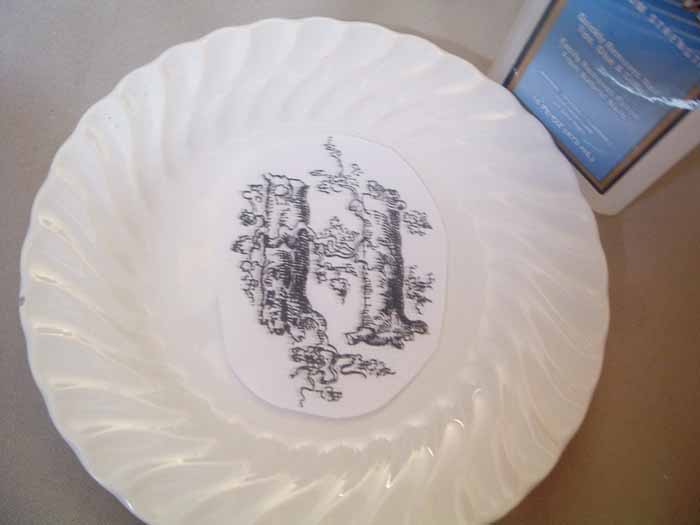 Flip it over — copy side down and rub with nail polish remover on a cotton ball. Don't forget that a toner based copy is the only thing that will work with this method! Wet the back really well and burnish with a credit card or other flat surface to make sure the image transfers.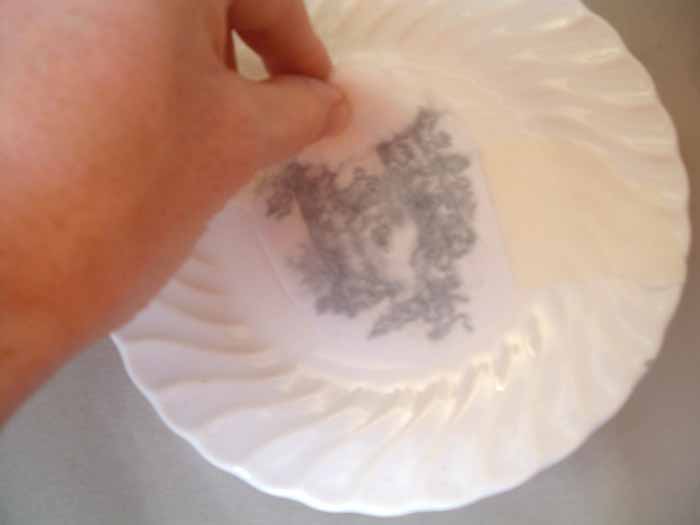 Remove the paper and you are left with a CUTE little monogram.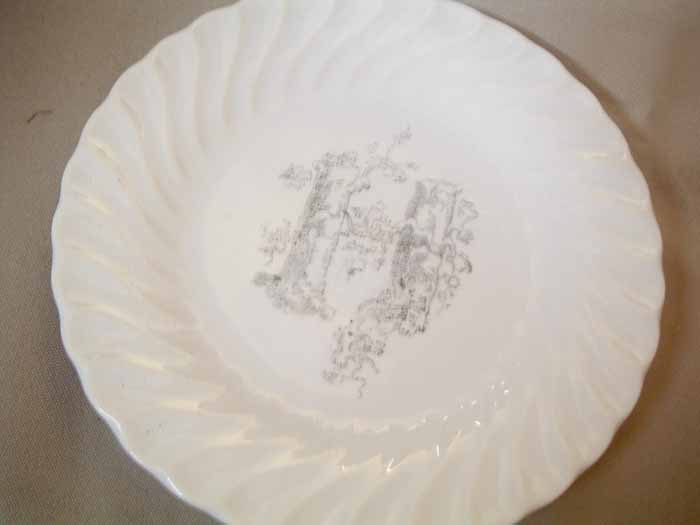 K, let's go over this. This saucer will now be for decoration only. Do not use for food and do not put in the dishwasher. K, I feel better.
Do you like my 25 cent saucer? What will you be monogramming a saucer with nail polish remover? The possibilities are endless with this image transfer technique!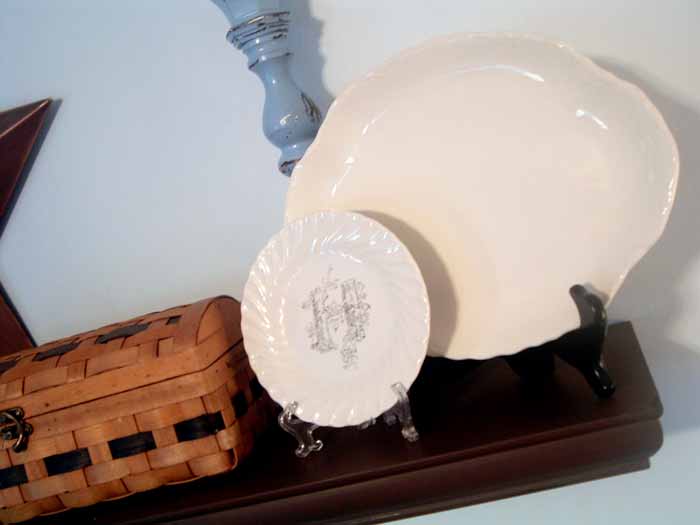 Love this post? Be sure to subscribe to THE COUNTRY CHIC COTTAGE so you don't miss a thing!
Be sure to check out all of our quick and easy craft tutorials for more inspiration.