These printable special dates planner pages are perfect for keeping up with birthdays, anniversaries, and more! Jen Goode from 100 Directions is here sharing these printable pages today! Enjoy!
I keep thinking, wouldn't it be nice to be organized and have a schedule to follow? I'm trying to get more organized this year, write things down, and keep track of my to do list better. So, today I'm starting by sharing a set of printable Special Dates planner pages. Yes, we can use a calendar to write things down, but I love the idea of being able to look at just the most important dates, all in one place. Events like birthdays, anniversaries, weddings, etc. So I created this set of pages that leave a little for notes about the event (in case you have a brilliant gift idea you don't want to forget), and you can print out as many pages as you'd like.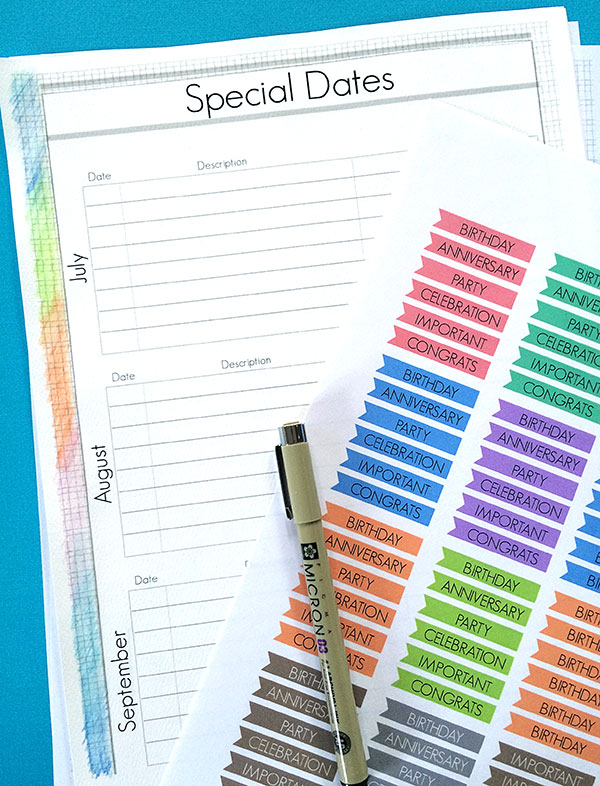 Links may be affiliate links.
This printable set is designed in just black and white so you can customize it however you'd like. You can print out the pages on colored paper or color in the pages and add your own art doodles. I colored mine in with watercolor pencils… because I love them so!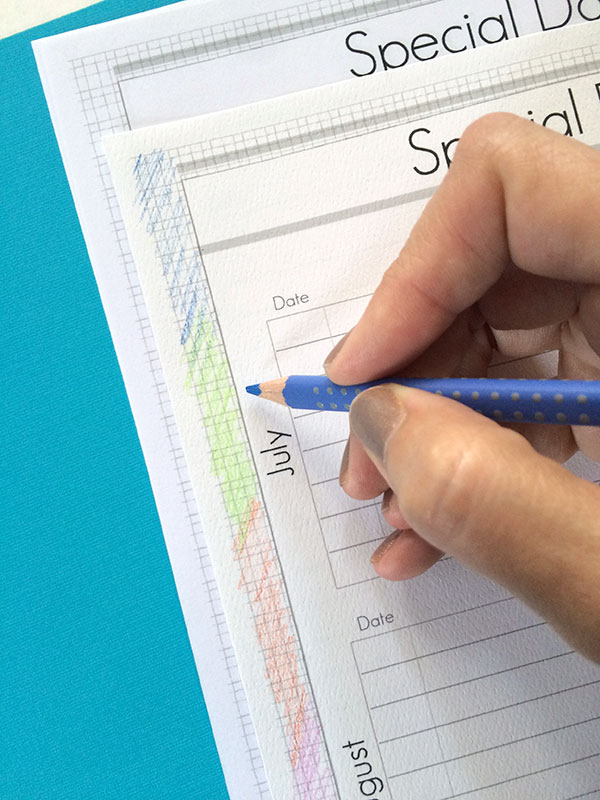 The set also comes with some cute little label flags you can cut out and add to your pages if you'd like. This sheet is designed as a PNG file so you can also upload it to the Cricut Design Space and use it as a Print then Cut file!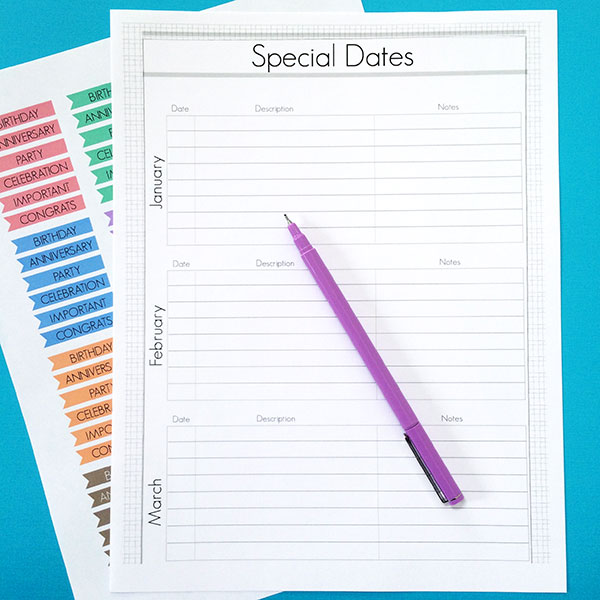 Download this free printable planner page set from 100Directions.com
Are you a planner person already or are you trying to get organized this year too? I'd love to hear any tips ideas you have to share!


Love these printable special dates planner pages? You might also like…
Meal planning organization kit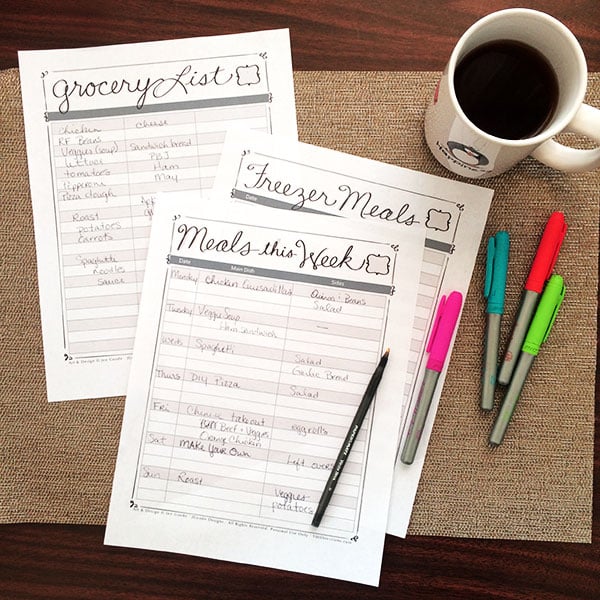 Declutter Your Home in 31 Days!
Clear the clutter and organize your home with our daily emails! Every day for a month we will send you a prompt to declutter! Sign up for our email list below to get started.