Jen with 100 Directions is back again this month with a printable to-do list planner page that y'all will love! This is part of a series of great printables to get you organized in the new year! Don't miss the rest of the series that is linked at the bottom of this post!
Here again with another printable planner page you can use to get organized and be productive! This month's page is a printable To-Do list that you can customize with your own pretty background colors. The set also includes a page of DIY stickers you can use to label your to-do items.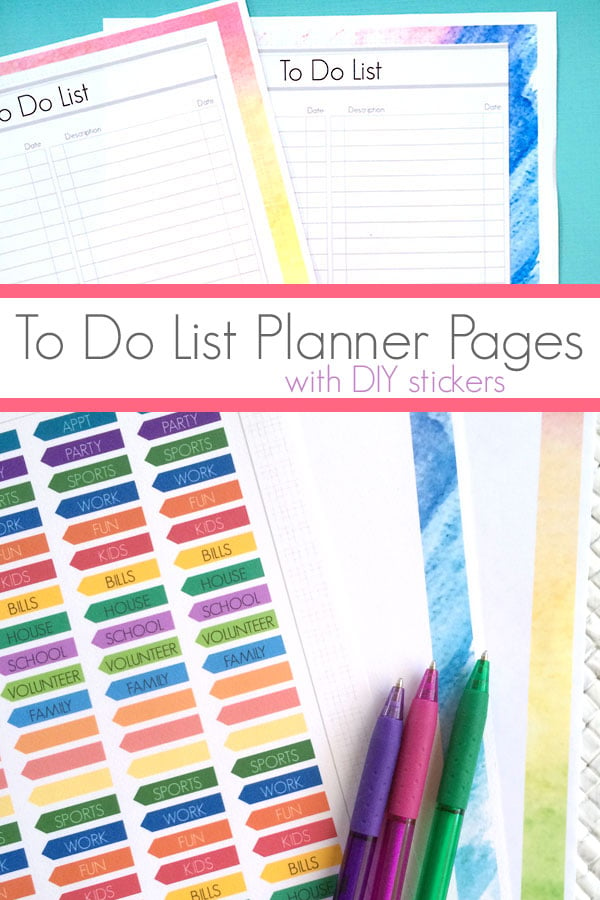 This printable page is designed in black, white and gray. There is NO COLOR in the page, you get to choose what colors you'd like. So, you can print it out on any color paper that you'd like. I've created some background stationary sheets you can use to add some color to your planning. last month I showed you how to add some color with watercolor pencils. Today, let's talk about double printing. To add extra color to a printable without having to color, just print two pages.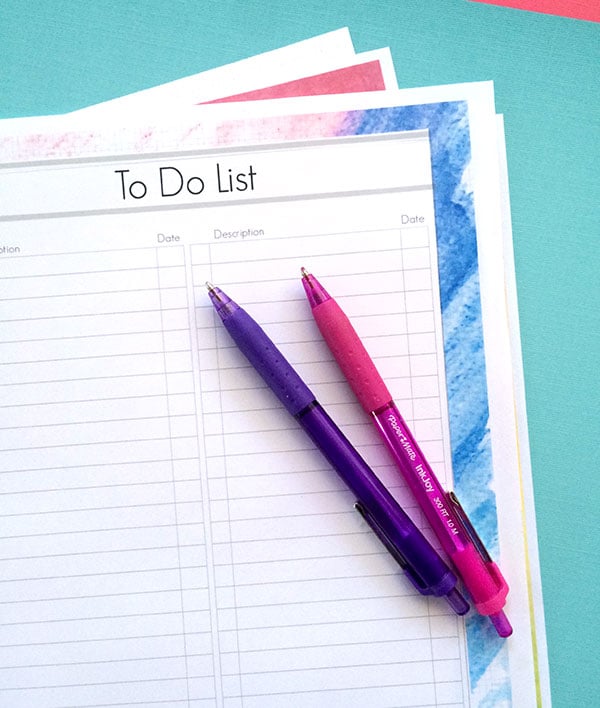 To Personalize your Planner To-Do List
For this planner page, print the background paper first. The background pages I've designed are a page with a colored border and a white page center. Then put the printed border page back into your printer's paper tray and print the planner page over the first print. TaDah! You can customize any page you'd like simply by double printing!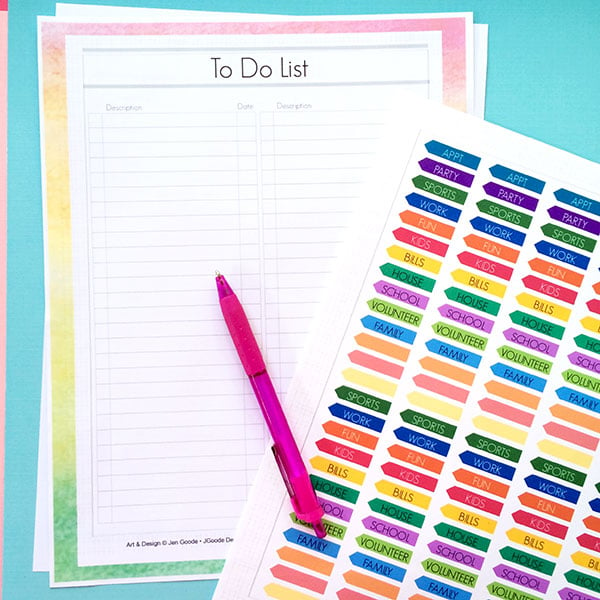 To Make the To-Do List stickers
Print the sticker page on a sheet of label paper or printable vinyl. Then, cut out each sticker as you need it. I just cut rectangles around each arrow instead of cutting all the edges of the colored shape.
Now let's get those To-dos done! You can use the date area on the page to help keep track of when things are due and check each item off as you go. This printable coordinates with the Special Dates Page and printable 52 weeks of Savings sheets. You can also click here to get our weekly menu planning set!
Download your own copy of this printable planner to-do list set over on my blog.
Declutter Your Home in 31 Days!
Clear the clutter and organize your home with our daily emails! Every day for a month we will send you a prompt to declutter! Sign up for our email list below to get started.