I am all about quick and easy baking. Especially when they turn out as good as these sugar cookies. This is a simple recipe with 6 ingredients TOTAL that turns out soft and chewy sugar cookies that will knock your socks off. A bonus — the 6 ingredients includes the 2 required to make your own homemade sprinkles in any color you choose. These are simple enough to let the kids help too. Grab your ingredients and let's get baking.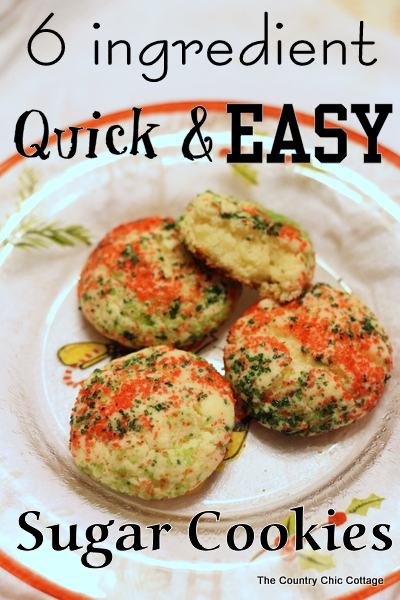 Ingredients:
1/3 cup melted butter
1 egg
1 tbsp water
1 box of white cake mix
Sugar in the Raw
paste food coloring in your choice of color(s)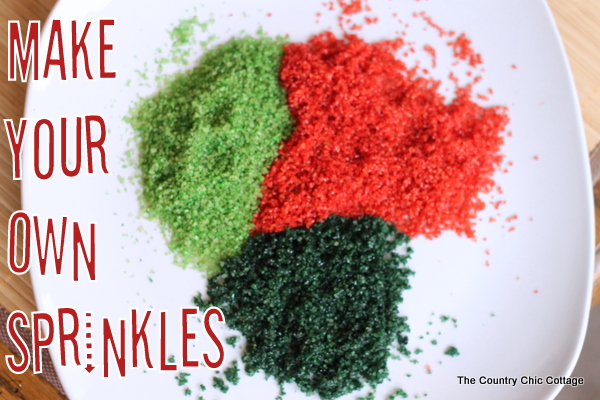 How cute is that? Custom colored sprinkles. This is a great job for the kids. Put 3 tbsp Sugar in the Raw in a small zippered bag. (The Sugar in the Raw has larger granules then regular sugar and looked better in my opinion.) Add paste food coloring to the zippered bag. Paste food coloring can be found in the craft section of your store or in specialty stores. Remember a little goes a long way with paste food coloring. Start with a little and add later if you want to change the color. After you add the food coloring, zip the bag closed and shake, squeeze, flip, etc until the sugar is completed colored. This is where your kids come in. Let them do the mixing on the sprinkles while you mix the batter on the cookies below. After the sprinkles are your desired color, just pour them out into a bowl or on a plate. They are ready to use.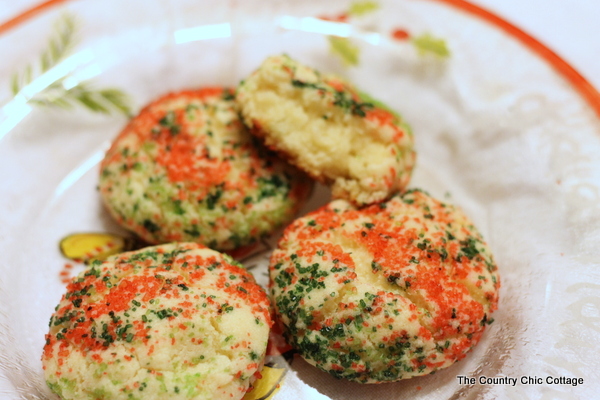 Now for those cookies. Preheat oven to 350 degrees. Mix the butter, egg, water, and cake mix in a bowl until combined. Pick up a tsp full of batter and roll into a ball. Roll the ball in your homemade sprinkles. Put on a cookie sheet (tip: always cover your cookie sheets in parchment paper for best results). Place 2 inches apart. Bake for 10 -13 minutes. Be sure to remove as soon as the bottom is brown as the real sugar sprinkles will burn the bottoms. Makes 2 1/2 dozen of the softest, best sugar cookies you have ever put in your mouth. ENJOY!