Two of my rag ball ornaments will have tutorials there today…y'all head on over and check them out…scroll down to see #3!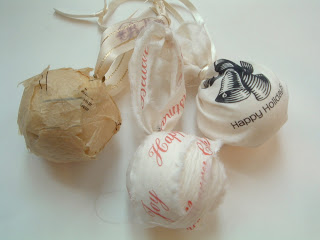 Use these techniques to cover up existing ornaments or to make some new ones!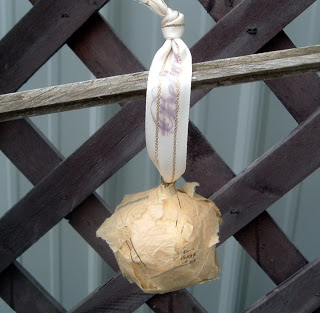 Now I have had a thing for vintage sewing patterns lately…I have used them for tissue paper and to make a Christmas tree. So why not make them into an ornament. You will need some sewing patterns, your trusty glue gun, and a ball.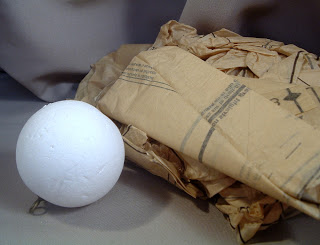 I just crumpled up my pattern pieces and ripped them into long strips.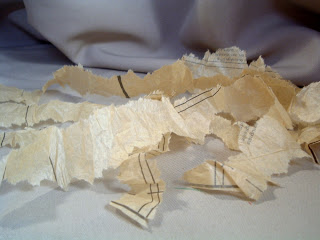 Just start wrapping around your ball. Secure both ends with a drop of hot glue.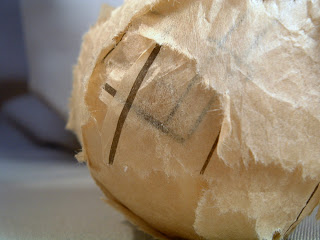 See…sewing patterns are GORGEOUS!! 🙂 I then hand stamped some ribbon…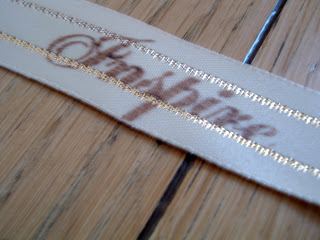 Just a stamp and some ink…nothing special and oh so easy! But it makes a big impact! I then used a piece of that hand stamped ribbon as a hanger. If you are using a plain styrofoam ball, you will need to insert an eye hook or something to hang by.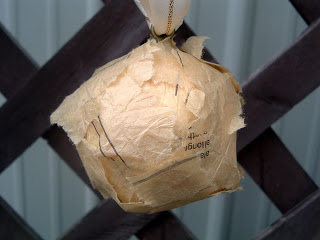 Wanna see the other two??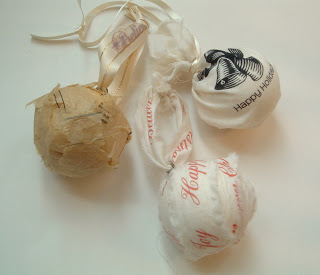 Head over to How Does She for the tutorials!
If you are visiting from How Does She, kick your shoes off and stay a while!! We would love to have ya visit!
~Thanks for stopping by!~