I have had an idea for a reed diffuser gift in a jar for a while now and I finally got around to putting it together. This makes a great gift anytime of the year but y'all know that Valentine's Day is not too far away right? And yes those jars are PURPLE!! It is the new color from Ball for 2015 and they sent me some to play with. Read on to see more about those as well.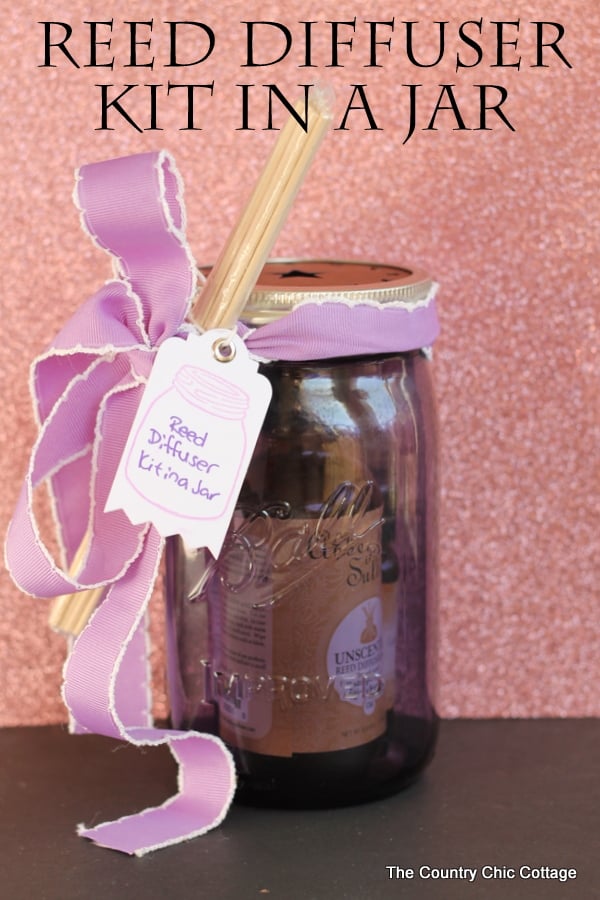 To make your own reed diffuser kit in a jar you will need (note the following are affiliate links):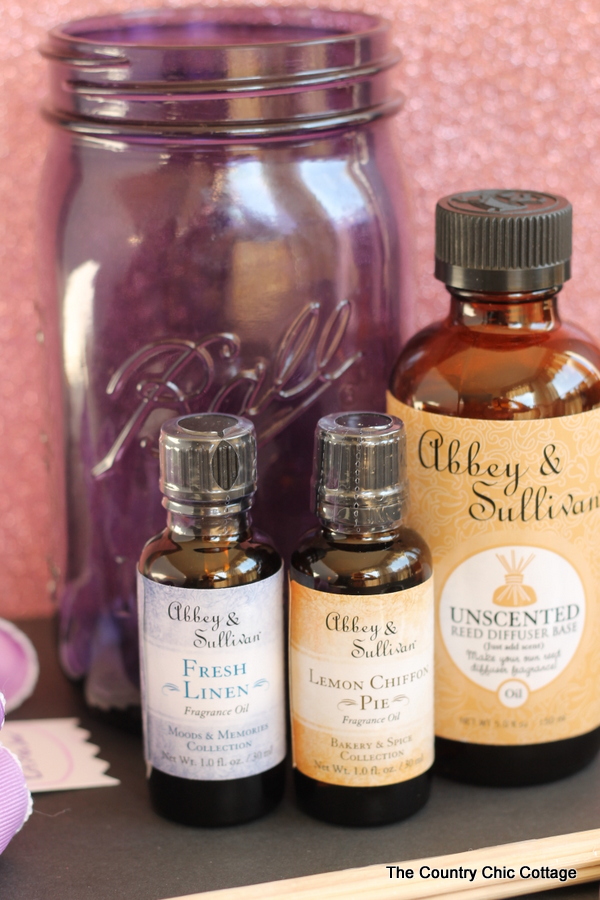 This is such a quick and easy project because literally it is just assembling this gift in a jar. The purple jar makes quick work of making a reed diffuser kit that is gorgeous.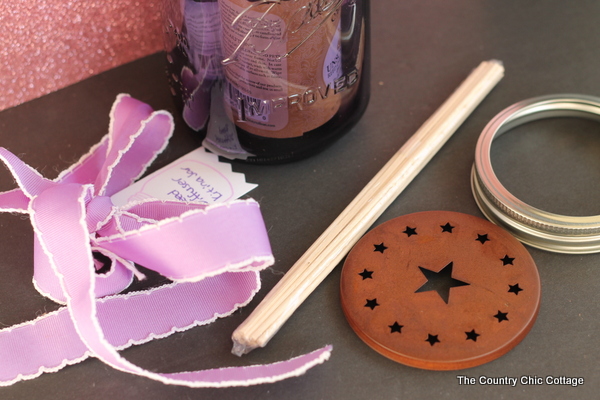 You can see more about how to assemble this gift in a jar along with 5 other Valentine's Day gifts in jars by watching the quick video below.
For the gift tag, I used a plain white tag I had on hand and stamped it with a jar stamp. I then wrote in the contents of the jar but you can choose to write a message or the recipient's name here.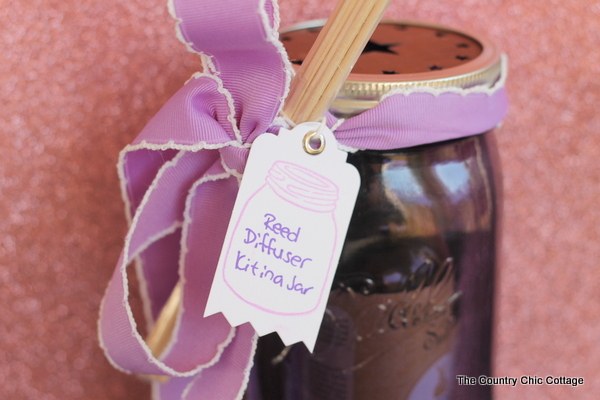 I thought I would give you a look at how this is used and just how amazing it can look in any home. Once you set up your reed diffuser it will look like the image below.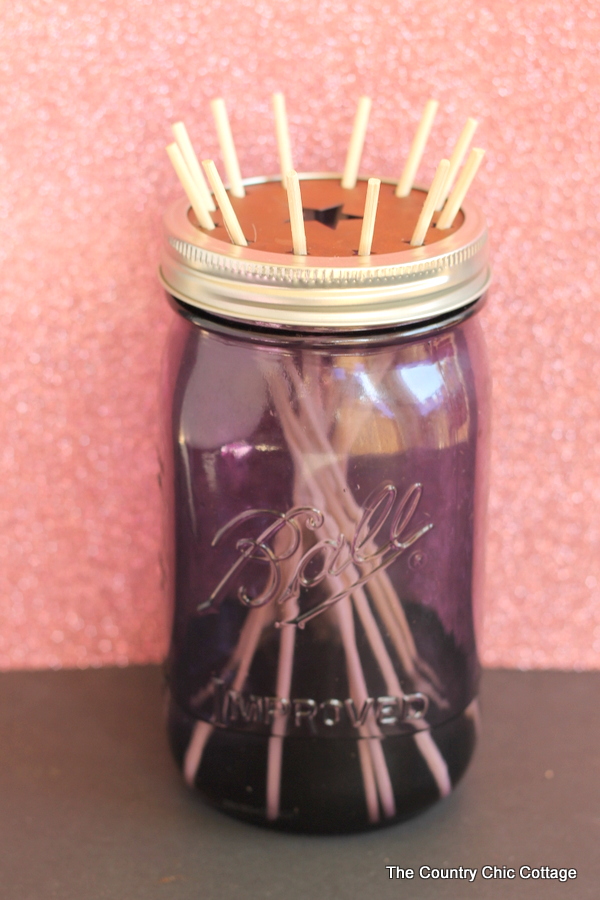 Gorgeous right? I am loving one of these in my home right now. Will you be making a reed diffuser kit in a jar? Who will you give one to this year? Be sure to make one for yourself as well!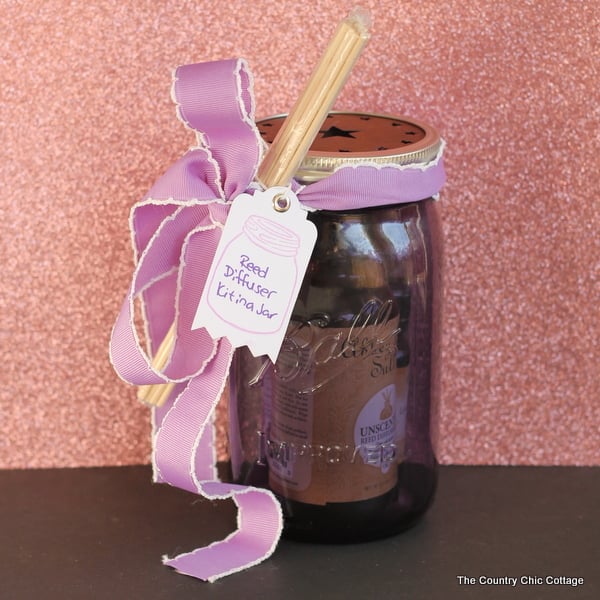 Want to learn even more about making your own beauty products?
So, now that you have been bitten by the bug and want to make all of your own handmade beauty products, you may need a little more guidance. I have the perfect book for you!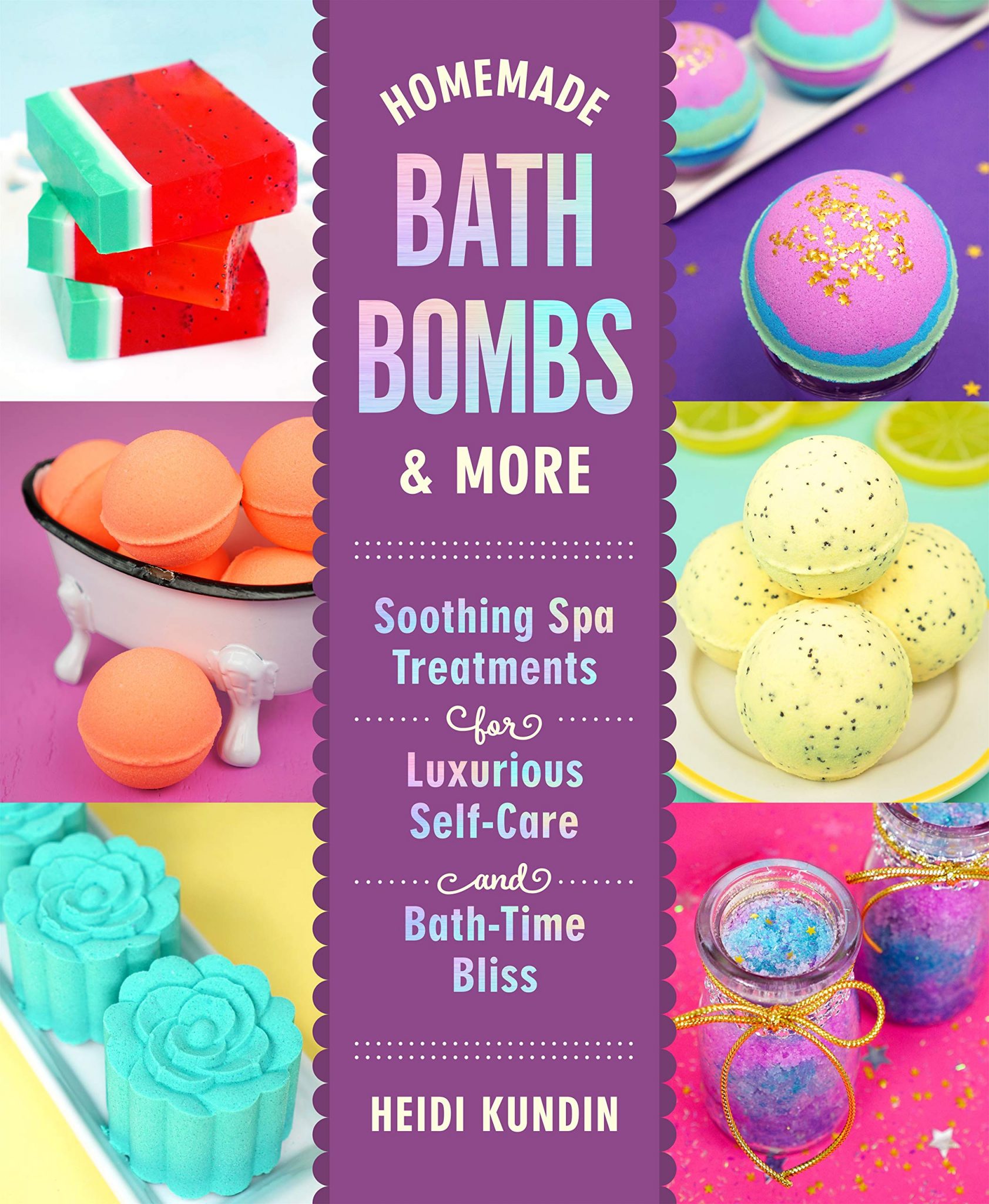 I like to call this book the bible for making your own beauty products at home. Inside you will find more than 75 easy recipes for delightful bath bombs, along with other fun and luxurious bath products such as sugar scrubs, body butter, and bath jellies. It is perfect for adding luxury to your own bath or for making gifts for others. Be sure to add this book to your collection now!
A Year of Jar Crafts
Sign up for our email list to get a FREE book with an entire year of jar crafts! 12 months, 12 crafts, tons of fun!