This post and photos may contain Amazon or other affiliate links. If you purchase something through any link, I may receive a small commission at no extra charge to you. Any supplies used may be given to me free of charge, however, all projects and opinions are my own.
Hello everyone! I am Abbie from Lovin' Our Chaos, my little blog about life, love and all things craft-worthy. I am also known as mom to my three kids and girlfriend to my darling husband. I am a lover of God, life, big bows, feathers and all things sparkly. I'm a little compulsive, a lotta crafty and always busy! A HUGE thank you to Angie for allowing me to guest post here at The Country Chic Cottage! I have been looking forward to it for a few weeks now and am so glad that I can share a little of my creativity here today! Now that I have made your acquaintance, I would like to share a couple of my personal flaws…I am impatient, sometimes impulsive, and very frequently a procrastinator. Yet, sometimes my best projects come from a mix of those three flaws. 😉 Drum roll please… today's project is a shabby chic accessory organizer.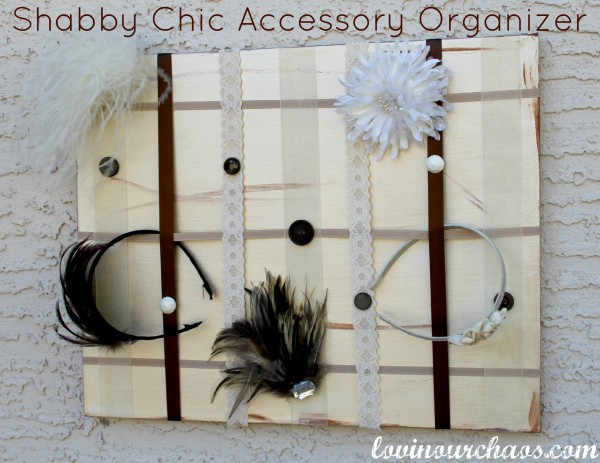 I make and sell hair accessories, so not only do I have an abundance of pins, headbands and clips, but so do all my friends…courtesy of moi. 🙂 Here is where the procrastination part comes in. A few months back, okay so like many months back, one of my closest friends asked me for a 'holder' for all of her 'stuff'. I said yes I would make her one, but then life got in the way and it ended up on the bottom of my list. About a month ago, Angie and I decided to do a guest post swap and I knew exactly what I was going to make. Dear Angie, my friend thanks you. She now has a fabulous shabby chic accessory holder to store all of her pretties. Want to make one of your own? Here is how I did it.
Supplies Needed:
Canvas (You can find these in a variety of sizes at JoAnns, Michaels, or Hobby Lobby)
Craft paint in desired colors
Ribbon
Lace
Scissors
hot glue gun

Buttons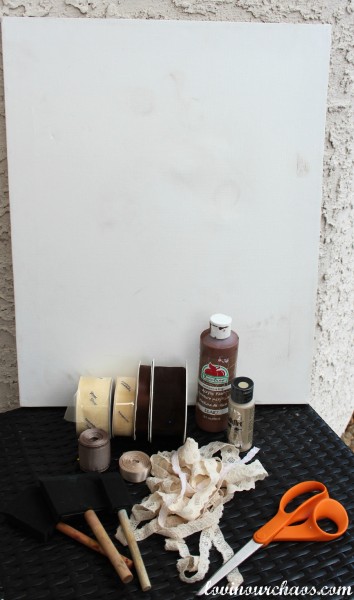 After collecting the supplies, I took the canvas and coated it with one coat of a metallic ivory craft paint.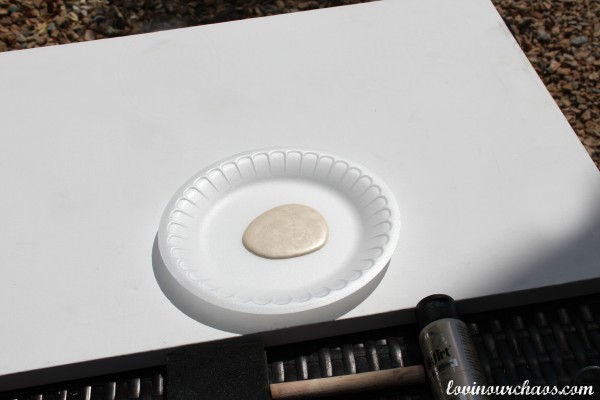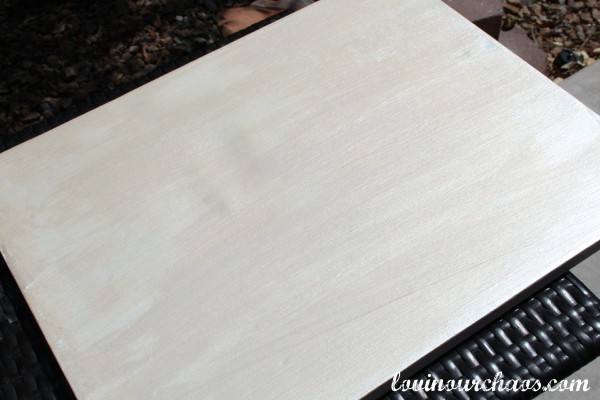 After a little dry time outside, I took a little chocolate brown paint and added a few strokes to the canvas and then painted the edges.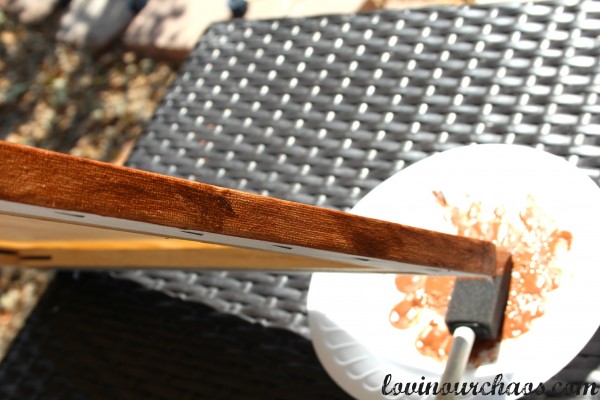 Next, I applied a light top coat of the ivory paint, giving it that shabby chic look.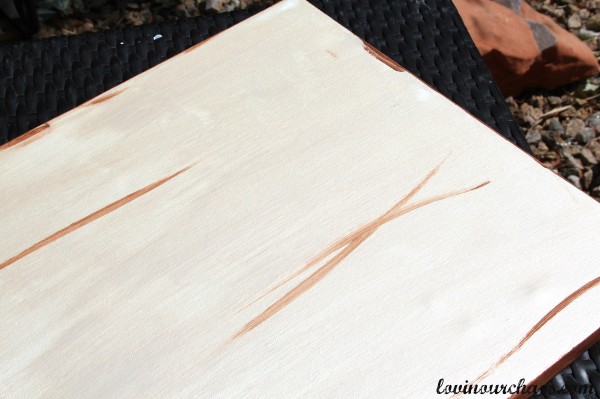 Back inside the house, I measured my ribbon and lace into strips that would extend from one end of the canvas, till the other end.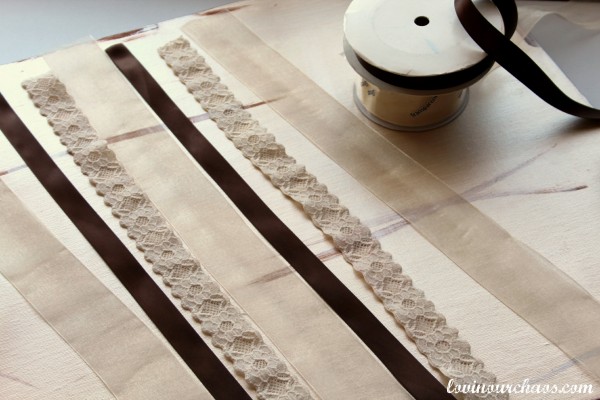 Each strip of ribbon and lace was then hot glued to the edge.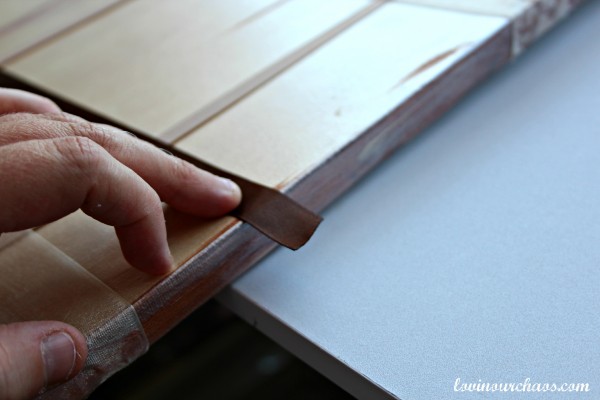 Voila! Complete…um, not quite yet. It is here that I got a little impulsive and decided to add a little more detail…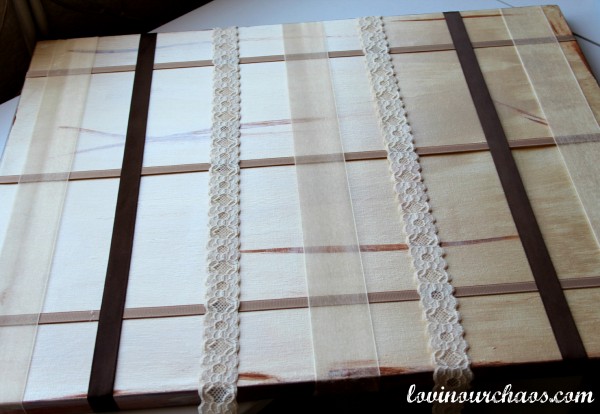 coordinating buttons, glued onto the ribbon and lace.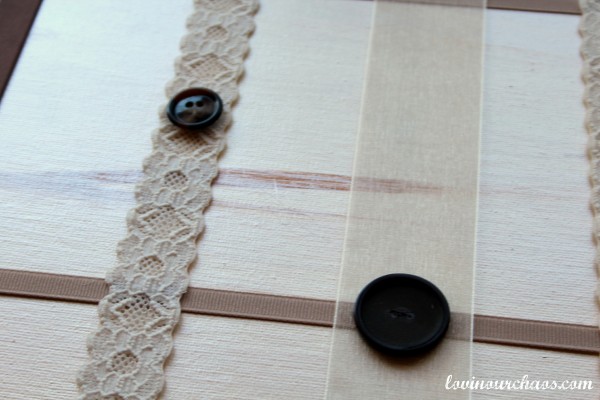 And finally my completed shabby chic accessory holder for my dear friend. Enjoy dear friend and readers of The Country Cottage Chic!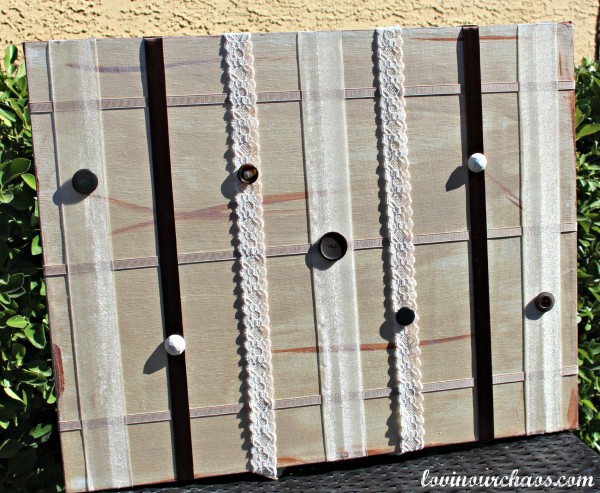 Thanks again Angie for allowing me to guest today.