I am over at
Craft Test Dummies
today reviewing some Martha Stewart ornament templates. I ended up making a garland that I am in love with and thought I would share it with y'all. My sheet music doily garland would be great for Christmas, winter, weddings, gosh anytime of the year!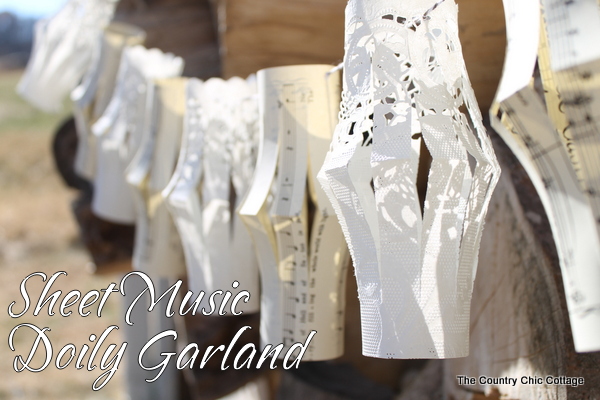 I made my little paper lanterns with a Martha Stewart party crafting template. The small size for those that want to buy the template. This template is amazingly fast when making multiples of these lanterns.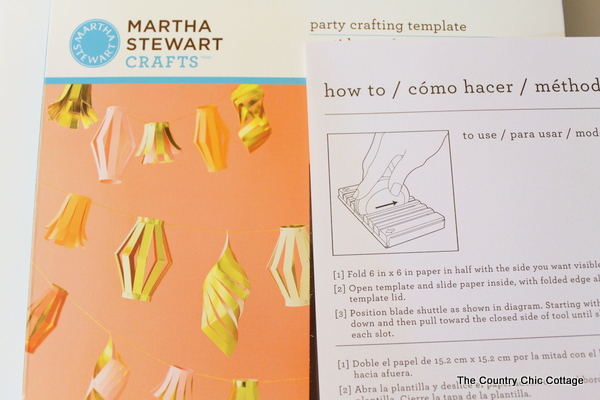 It is really just a template to show you where to make your cuts and a knife with a safety blade.
The sheet music ones are really simple. The template uses 6 inch by 6 inch paper folded in half. Then you just cut on the fold where those lines are on the template above. Could you make these cuts without the template? Yep I think y'all could handle that right? Then you just roll the cut paper up with the fold in the center and use tape to secure. I also used some lacey doily place mats for some lanterns.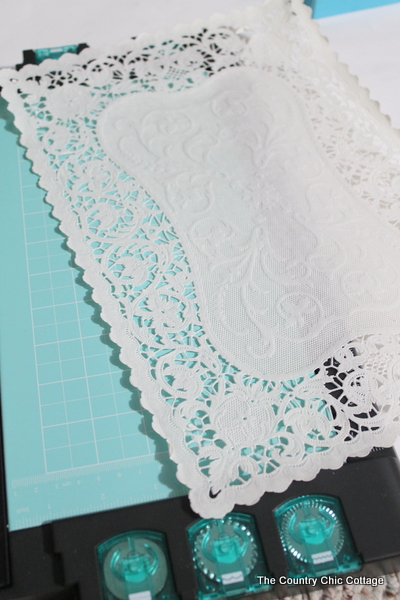 I cut those into 6 inch by 6 inch pieces using the center of both ends. So each place mat gives you just 2 lanterns. I wanted that lacey edge on the top of my lanterns. Then I just cut those in the same way as the sheet music with the template.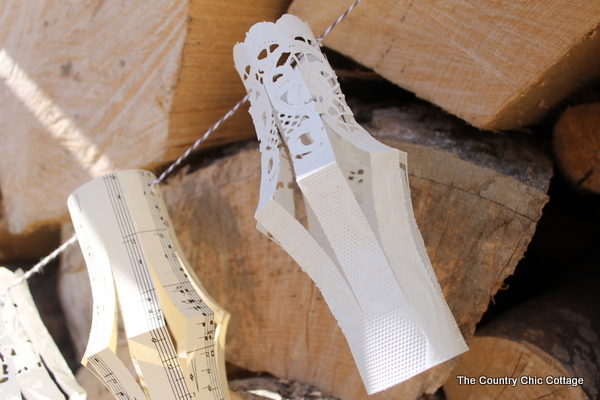 I used a hole punch to punch holes in the sheet music versions. I just used the existing holes in the doily version. I strung my lanterns on baker's twine and knotted beside each hole so they would stay in place.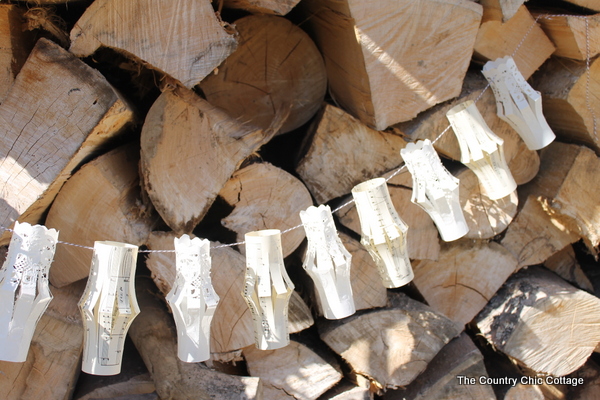 I can see these strung around a room for a wedding. Hanging on your mantle for Christmas. Maybe strung in a room for an elegant party or shower. I am in love with these little lanterns! Be sure to read my full review on Craft Test Dummies for tips and tricks on using the templates.