Today I am going to show you how to make a banner from photos. I am making mine in a wedding theme but you can use this same idea for parties and so much more. Photos personalize this banner for just about any occasion. If you have a DIY wedding coming up, you are going to love how easy this photo banner is to make.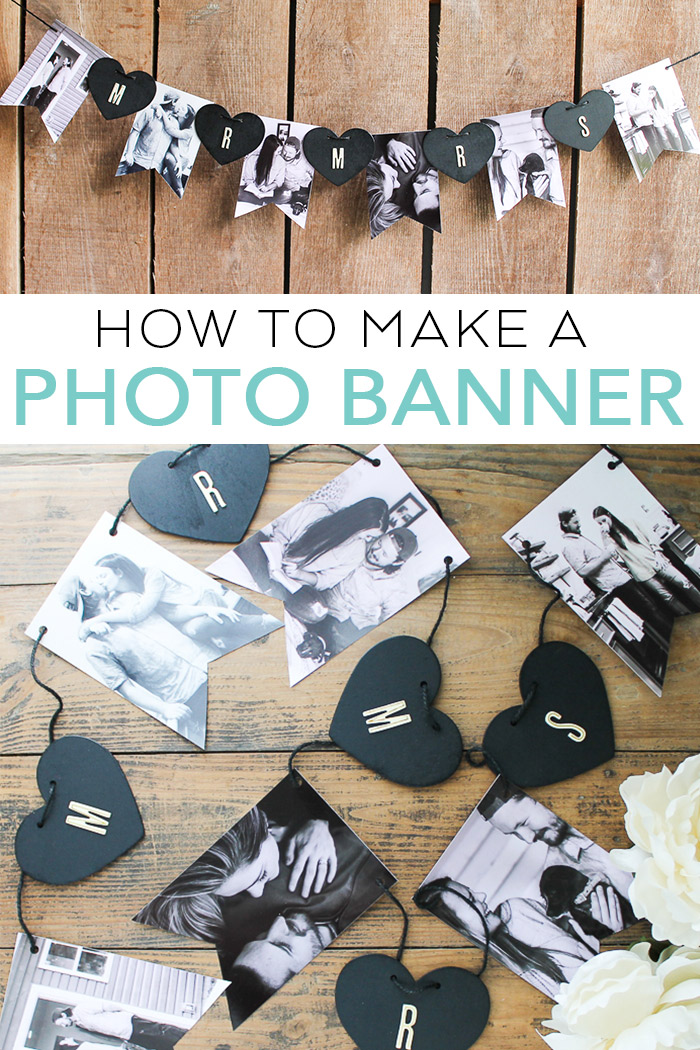 Supplies to make a photo banner:
Some links below may be affiliate links which means that you do not pay anymore, however, a small commission will go to this site.
Photos (I am using black and white but color is fine as well)
Letter stickers
Hole punch
Self-healing mat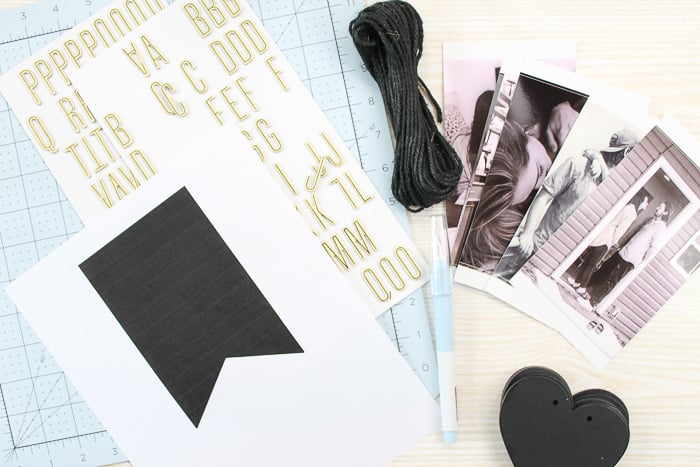 Wedding Photo Banner Video
I thought a video might be a great way to show how to make a banner with photos. You can watch that below.
Can't watch the video or missed some of the steps? Continue reading below!
How to make a banner:
Start by printing the pictures you will use for the banner. I am using standard size 4×6 prints. You can use color if you like but I wanted black and white for this project. You will also need to print the pennant template here.
Cut the template from the paper then lay it on top of each photo. Use the craft knife on your self-healing mat to trim each picture the same size and shape as the template. Use a hole punch to put a hole in both of the upper corners of each picture. Repeat for all of the pictures for your banner.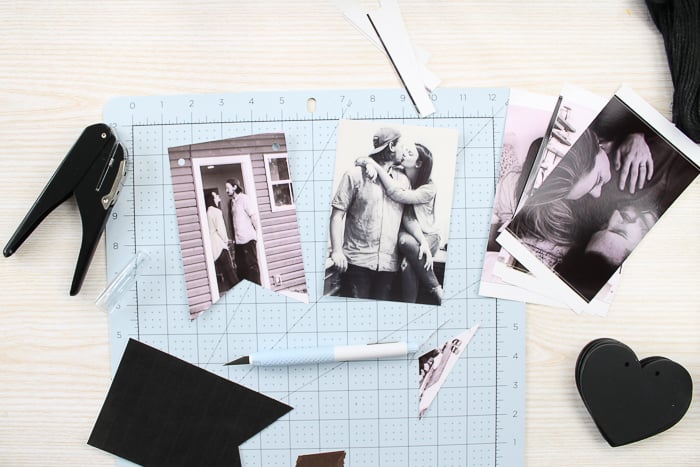 Then you can move on to your hearts.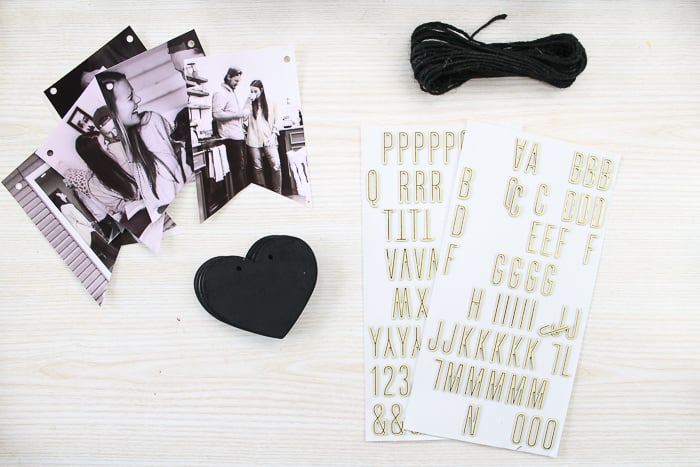 Add a letter sticker or vinyl cut in letter shapes to the center of each heart. I purchased these hearts already painted black but you can get raw wood hearts and paint them instead. Spell whatever you want your banner to say.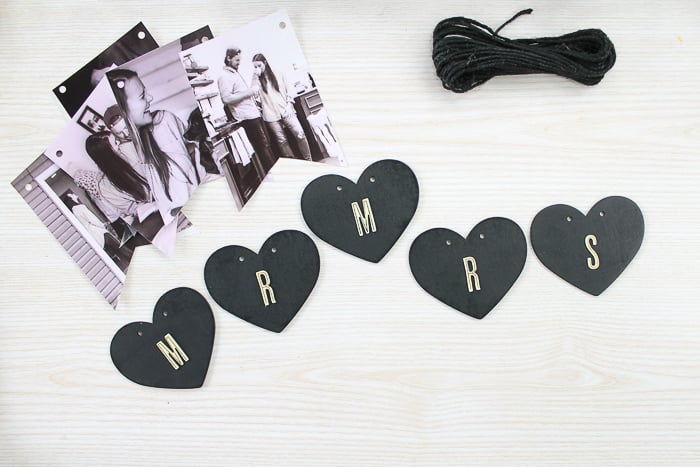 Then use twine to string your items together into a banner. Start with a photo and add one heart between each picture.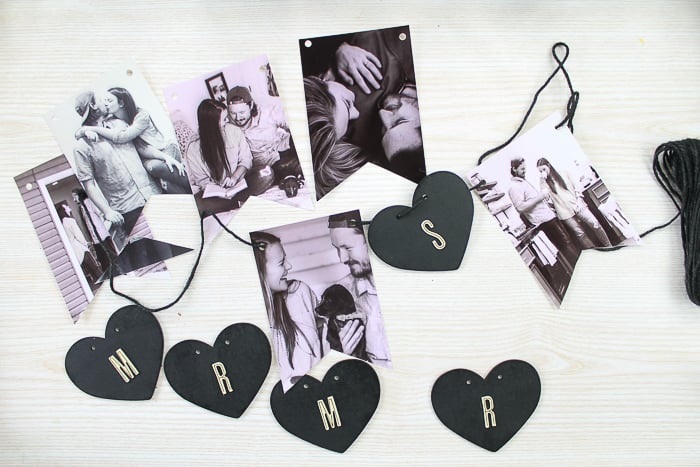 Continue alternating pictures and hearts until the end. Again, end with a photo just like you started.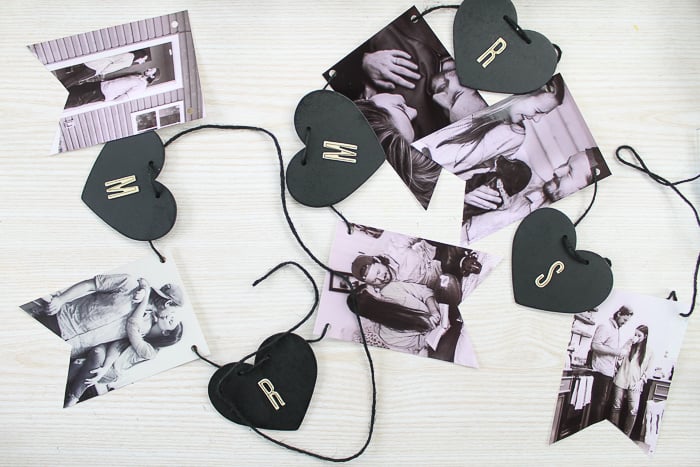 Then your wedding photo banner is ready to hang.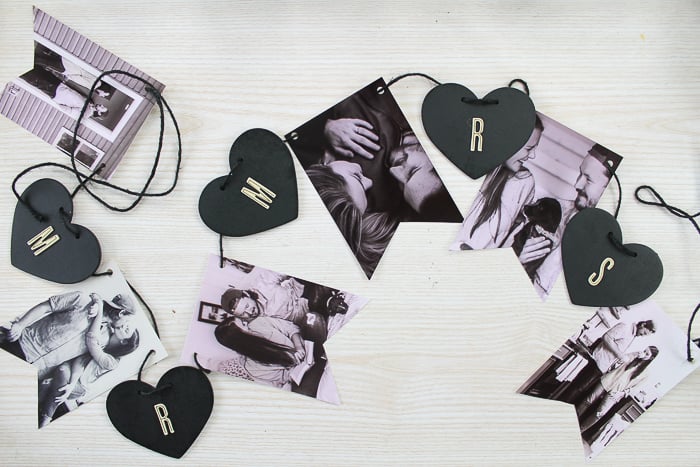 Use engagement pictures to make this photo banner extra special. Now that you know how to make a banner, you can make one for more than just weddings.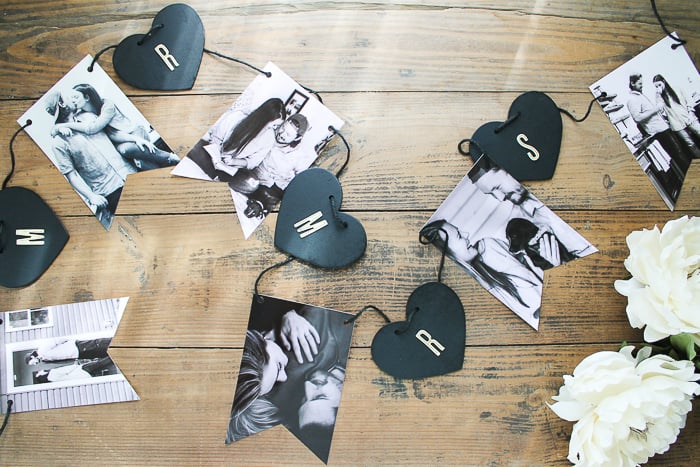 Add a banner to birthdays, graduations, baby showers, and so much more.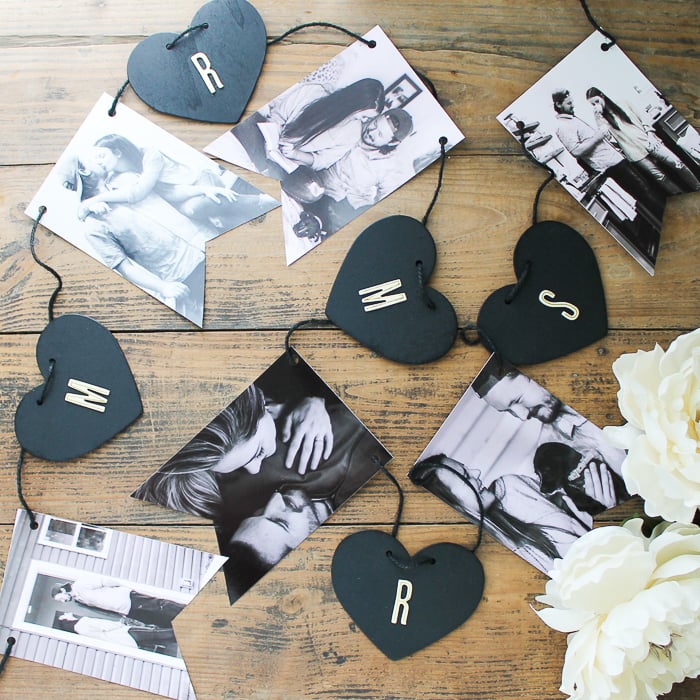 This personalized banner might just be the touch your event needs.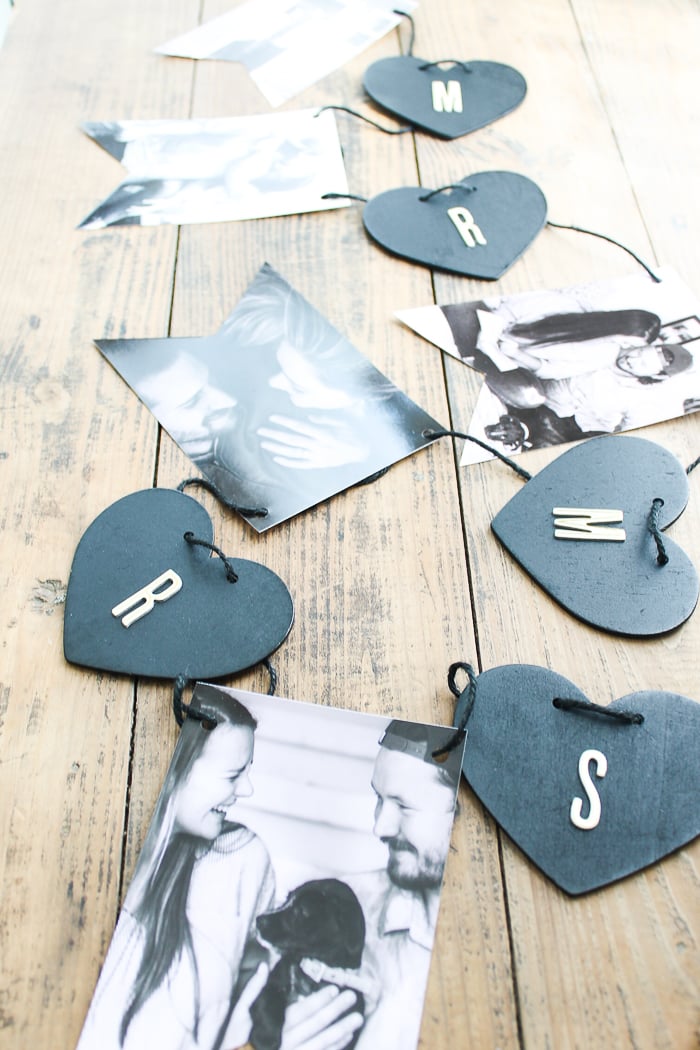 I love the way this one turned out as well as just how easy it is to make.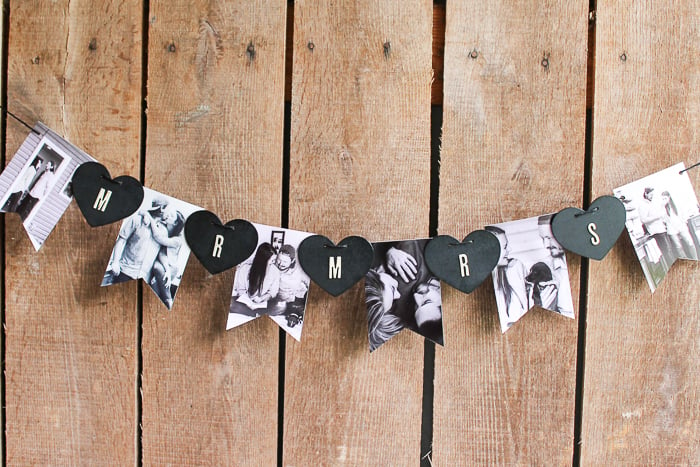 A quick and easy craft with a big impact is right up my alley!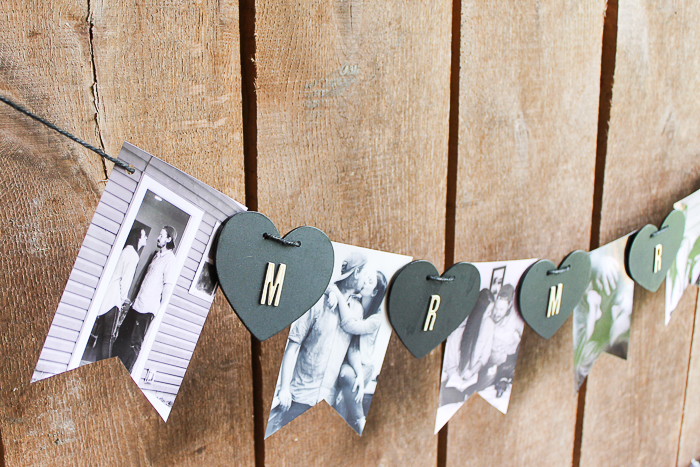 Love this tutorial on how to make a banner and want more? Try the links below!