My daughters have been involved in softball in some form or fashion for over 15 years. When Kellogg's® Rice Krispies Treats® asked me to make a baseball or softball themed treat, I knew just what I was making. My softball treats from Rice Krispies Treats® are perfect for your little ladies after the big game. Y'all there are definitely not enough softball themed treats around and those girls deserve these! Plus they are so easy to make so the entire team can enjoy them.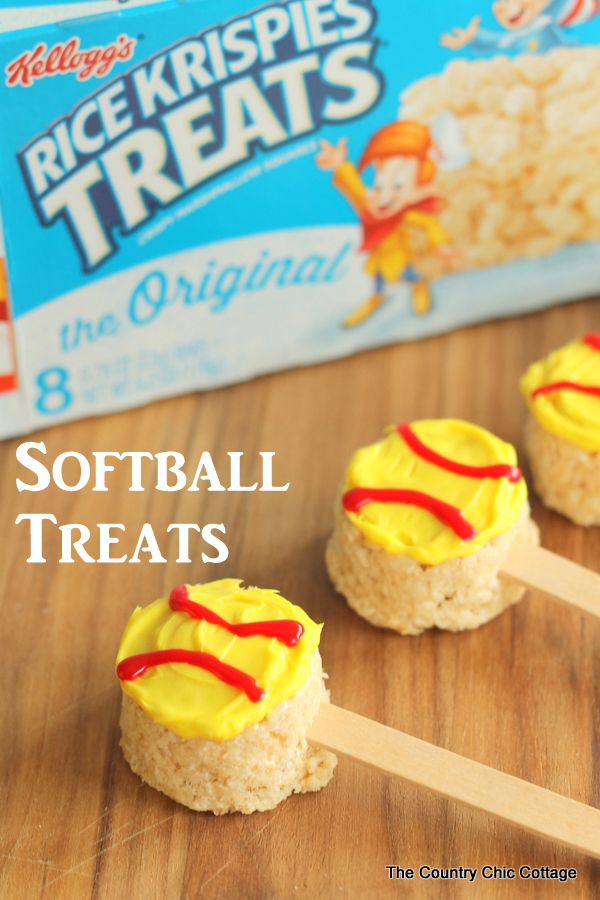 You will need Kellogg's® Rice Krispies Treats®, neon yellow icing (yes I found that at the store!), red squeeze icing, popsicle sticks, and a small cup to cut the treats into circles. Remember to look for specially marked boxes of Kellogg's® Rice Krispies Treats® for your chance to to play a game of catch with Cal Ripken, during the 2015 MLB All-Star Week. Just enter the code found on the package. See more about the contest and enter your code here.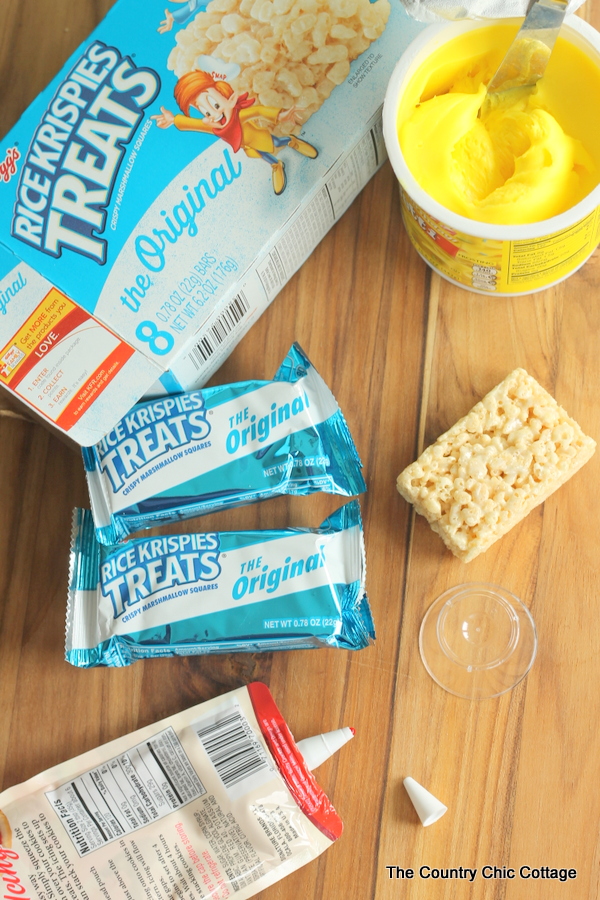 Remove the Rice Krispies Treats® from the package and cut them with the cup. Insert the popsicle stick by firmly pressing it into the side of the circle. Add on that amazing neon yellow icing which makes this the perfect softball snack. If you have boys y'all then absolutely substitute white icing for baseballs here.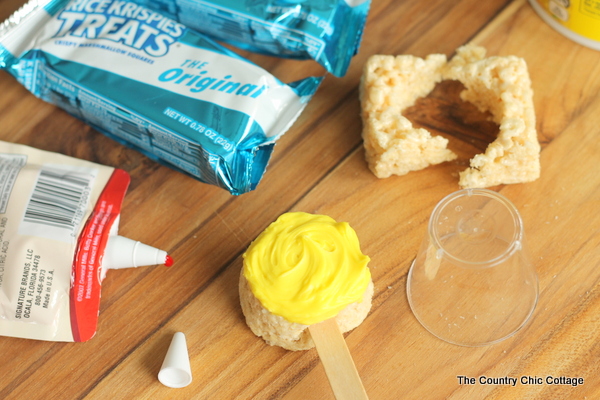 Use the red icing to create some lines on each side of your softball. You can leave these out to dry for a little bit and individually bag each treat to take to the game. Or just add them to a large lidded container and pass them out as is. The girls will love this softball themed treat from Kellogg's® Rice Krispies Treats® that is made just for them!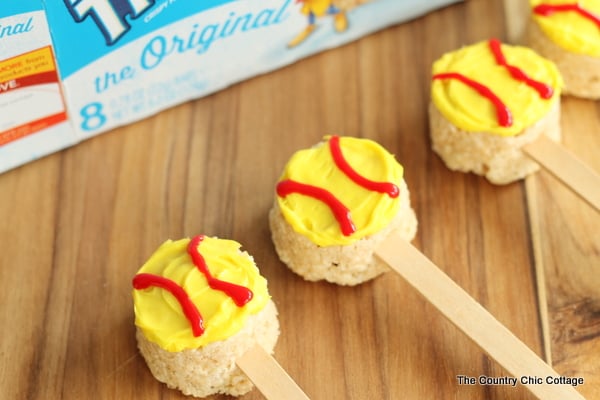 Don't forget to enter your codes to win that "Play Catch with Cal" experience by clicking here. Even if you don't win, you can find tons more fun ideas for treats and more using Rice Krispies Treats® to help families unlock fun. Follow #GetKreative to see more unique treat creations that will spark imagination in your little softball or baseball player. In addition, until April 30, 2015, Kellogg's will be looking for another fan to hang out with Cal during All-Star Week. Enter to win by tweeting a photo of you and your family enjoying Rice Krispies Treats using hashtag #GetKreativeSweeps and Kellogg's will select a winner.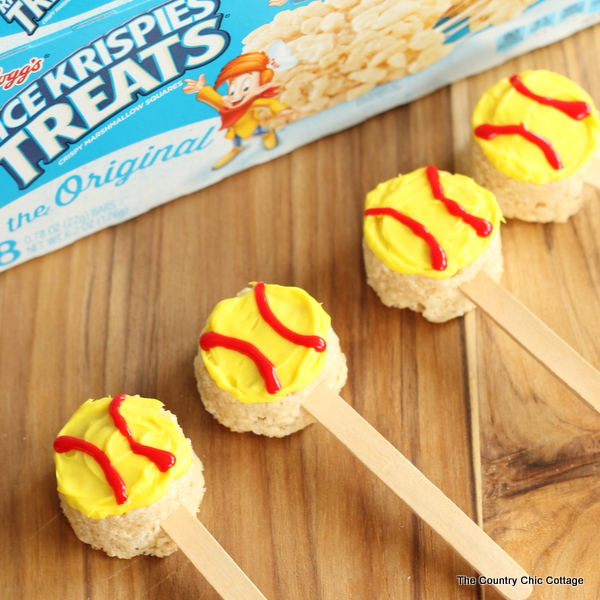 This is a sponsored post written by me on behalf of Kellogg's® Rice Krispies Treats®