Hey y'all! Time for another LIVE crafting video! Don't worry if you don't catch us live RIGHT NOW you can always watch the video later. I am going to join up with Carolina (
30 Minute Crafts
) and Colleen (
Just Paint It
) to bring you last minute was you can use mason jars for decorating. We will be doing some Thanksgiving themed jars but the techniques could easily be transferred to any season of the year.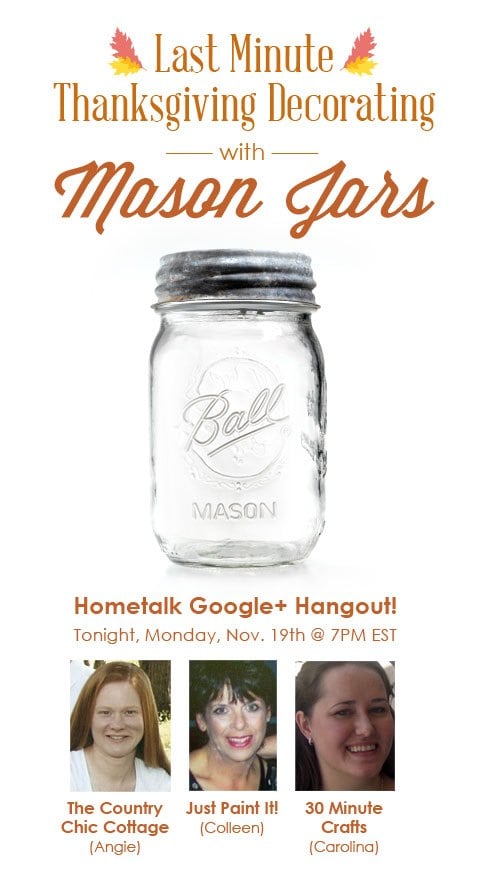 Scroll down a bit for the video. You can feast your eyes on a sneak peak of my projects first! This one has a doily Mod Podged to the inside then painted after that. Perfect don't ya think?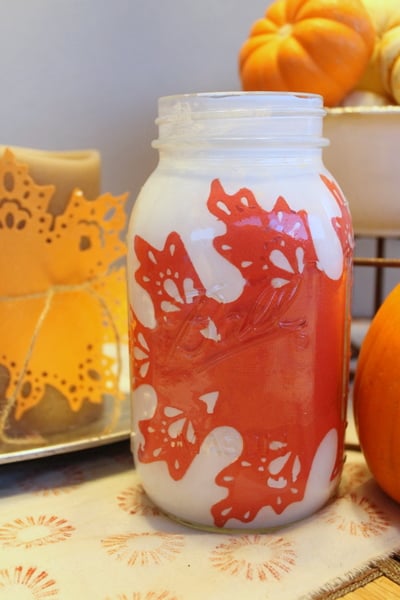 This jar is actually poured paint that is swirled around. The full tutorial for it can be found on this old post. But it looks great for Thanksgiving as well.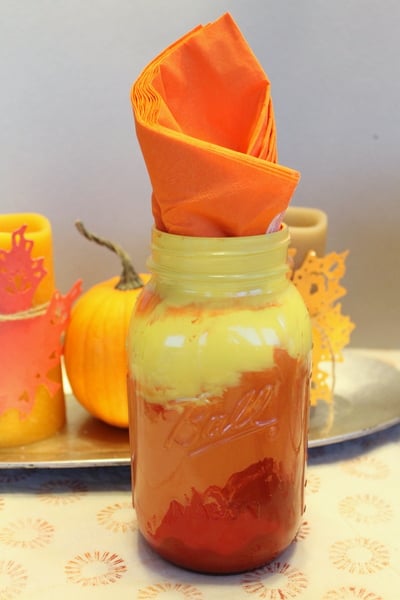 So tune into the video below for further instructions on the jars above plus more jars from Carolina and Colleen. I will also try to give y'all a sneak peek of some Christmas jars I have coming up next week!

A Year of Jar Crafts
Sign up for our email list to get a FREE book with an entire year of jar crafts! 12 months, 12 crafts, tons of fun!